Spokesman calls EU concerns over the impact of the national security law 'misguided', and accuses US officials of 'collusion with anti-China forces'.
China's foreign ministry office in Hong Kong has demanded representatives of other countries stop interfering with the city's rule of law and smearing its national security legislation in a rebuke of recent remarks by European Union and United States officials.

The statement from a foreign ministry spokesman on Friday came a day after Thomas Gnocchi, who leads the European Union Office to Hong Kong and Macau, told the Post that local civil rights groups and academics had become reluctant to meet EU officials following the introduction of the national security law last year.

Without naming Gnocchi, the spokesman expressed strong opposition to the "misguided comments of some EU officials in Hong Kong", insisting the law had restored order and put Hong Kong back on the "right track".

"[The] law onlytargets a small number of criminals who seriously endanger national security, and the extensive lawful rights and freedoms enjoyed by Hong Kong people and foreigners are effectively protected," the spokesman said.

"In fact, the national security law only weakens the 'freedom' of a few groups and individuals colluding with external forces to undermine China's national security. The law prevents Hong Kong from plunging into chaos."

Gnocchi suggested on Thursday that the security law had already had an impact on freedom of expression, assembly and the press, though other areas had "not been affected as much".

The same day, jailed media tycoon Jimmy Lai Chee-ying and co-defendants Chow Hang-tung and Gwyneth Ho Kwai-lam were found guilty of unauthorised assembly charges stemming from their participation in a banned Tiananmen Square vigil on June 4 last year.

US Secretary of State Antony Blinken took to Twitter on Friday to say Washington "firmly" opposed the convictions and called for their immediate release.

"Freedom of peaceful assembly is a human right," he added.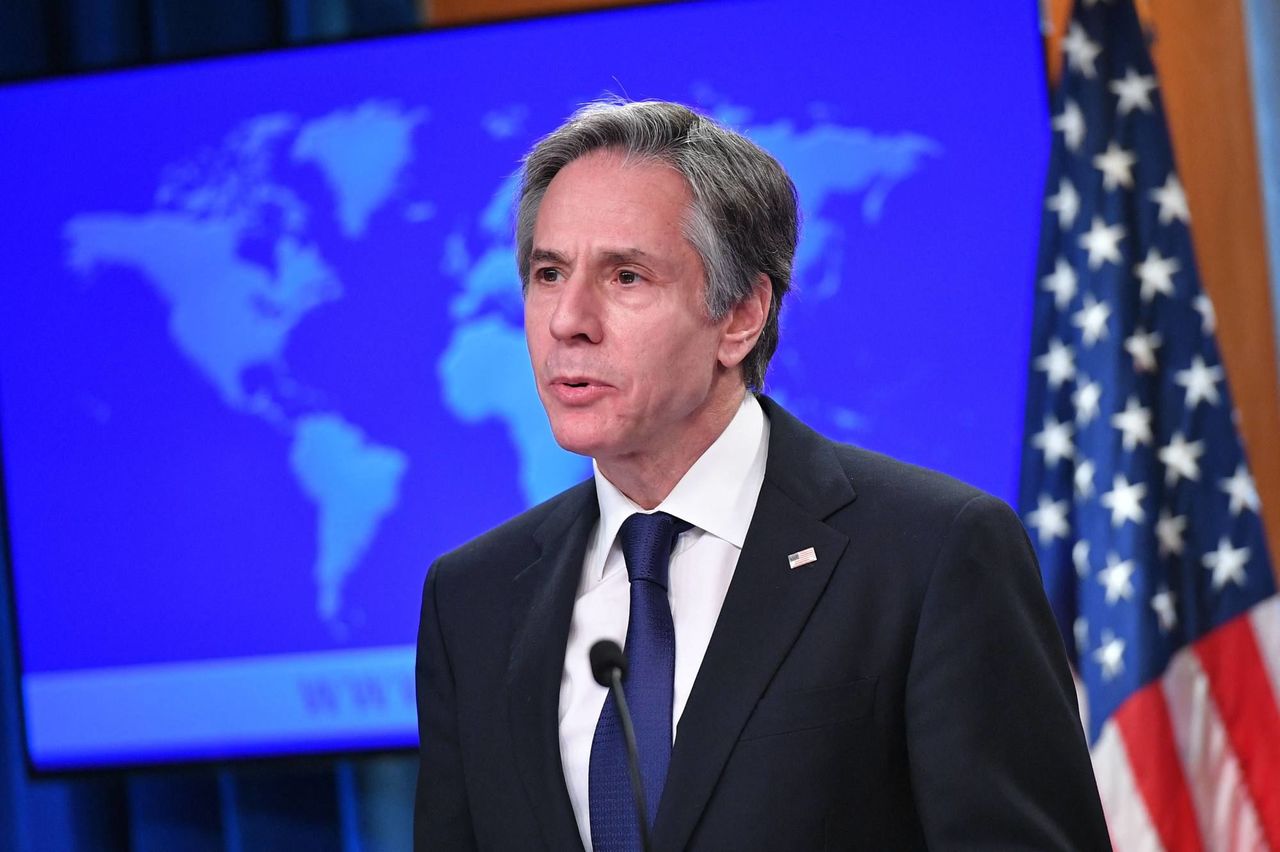 US Secretary of State Antony Blinken.

State Department spokesman Ned Price also wrote in a tweet that Hong Kong's strength lay in its freedoms and democratic processes.

"Everyone in Hong Kong deserves to express themselves through speech, assembly and association. We support the rights of people in Hong Kong," he said.

Both tweets carried the hashtag "#StandWithHongKong".

Singling out Blinken and Price by name, the Chinese foreign ministry spokesman accused the pair of making irresponsible comments on a lawful judgment by a Hong Kong court.

"We urge those American and EU politicians to stop whitewashing disruptive elements in Hong Kong … and stop interfering in Hong Kong affairs and China's internal affairs," he said, defending the convictions as "natural and necessary".

"Certain US politicians, under the guise of 'freedom of speech and assembly' … called for the release of criminals, and clamoured the hypocritical slogan of 'stand with Hong Kong'," he added.

"Their words … fully exposed their collusion with anti-China forces in Hong Kong and their motive of putting political interests above the principle of the rule of law."