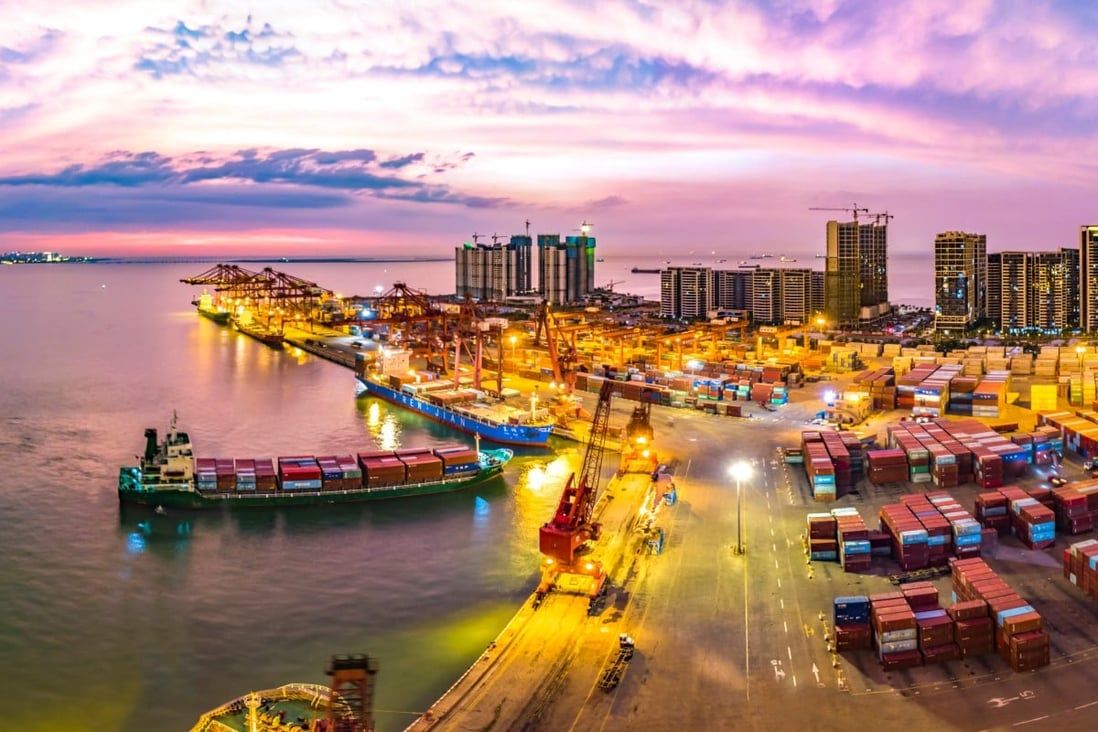 China's first provincial green dim sum bond debuts in Hong Kong
The tropical island of Hainan issued the first sustainable dim sum bonds by a Chinese provincial government as Beijing aims to strengthen Hong Kong's position as an offshore financial centre.
Hainan has issued the first batch of sustainability dim sum bonds by a Chinese provincial government as Beijing takes steps to strengthen Hong Kong's position as an offshore financial centre and to internationalise the yuan.

The southernmost province in mainland China issued bonds worth 5 billion yuan (US$691 million), in an offering that was oversubscribed by 2.2 times.

Dim sum bonds are yuan-denominated bonds which are issued offshore by mainland Chinese companies or governments.

It was the debut international bond offering by Hainan, a tropical island popular with tourists that is being developed into the largest free trade port in the country.

It is also the first time a Chinese provincial government has tested the water for a so-called blue bond tailored to boost the ocean economy and the decarbonisation of related industries.

"More offerings linked to ESG [environmental, social and governance] like these bonds, especially issued by local governments, will hopefully encourage more issuers to come to the markets in the ESG space," said David Yim, head of capital markets, Greater China and North Asia at Standard Chartered Bank.

The offering comprised three batches, one a 1.2 billion yuan 2-year bond labelled "blue" for the protection of oceans and related sustainability projects, with a coupon rate of 2.42 per cent. The others were a 2.6 billion yuan, 3-year, and a 1.2 billion yuan, 5-year sustainability bond, with interest rates of 2.65 per cent and 2.85 per cent respectively.

Funds raised from the issuance will be invested in the ocean economy, showcasing the bright prospects for the Hainan Free Trade Port, and its importance to national carbon emissions goals, said Pan Gongsheng, deputy governor of the People's Bank of China.

China is aiming to reach peak carbon emissions by 2030 and to become carbon neutral by 2060.

Pan was speaking in a pre-recorded video message played at a gong-striking ceremony held in both Hong Kong and Hainan on Thursday.

The central bank will continue to "facilitate the mutual opening of the bond market, and deepen cooperation with Hong Kong as before to support the long-term stability and development of Hong Kong as an international financial centre," Pan said.

His comments came after Beijing recently signalled its intention to consolidate Hong Kong's status as an international financial centre. The China Securities Regulatory Commission said in early September that mainland authorities would include more Hong Kong-listed foreign companies in the cross-border stock connect mechanism and facilitate the issuance and trading of yuan-denominated shares in the city.

"This bond issuance … reflects the country's strong support for Hong Kong to consolidate its role as a global offshore renminbi business hub," said the city's Chief Executive John Lee Ka-chiu at the ceremony.

"The first [sustainable] bond issuance by a provincial government will not only enrich the renminbi debt products, it will also set a milestone for advancing the internationalisation of the yuan."

Shenzhen city in southern China is planning to issue offshore dim sum bonds in Hong Kong of up to 5 billion yuan, its government said on Monday. The three batches of "green" and "blue" bonds will be used to fund the low-carbon development of specific projects in transport and water pollution treatment.

It marks the second time the technology hub neighbouring Hong Kong has sold dim sum bonds.

A year ago, international institutional investors and overseas governments piled into Shenzhen's 5 billion yuan dim sum bond, the first direct offshore debt offering by a local-level mainland government in Hong Kong.

Guangdong province is set to issue a 3-year yuan-denominated bond worth 2 billion yuan in Macau on Friday, according to the Macau government. It launched its first offshore issuance in the city last October.