China has denied interfering in UK politics after MI5 warned an agent of the country had infiltrated Parliament.
The UFWD is alleged to be seeking to "cultivate relations" with "influential figures" to ensure the UK political landscape is favourable to the CCP and to challenge those that raise concerns about the party, including over human rights.

The security service said Ms Lee had "extensive engagement with individuals across the UK political spectrum", including the now disbanded All Party Parliamentary Group called Chinese in Britain.

MI5 warned Ms Lee "may aspire to establish APPGs [parliamentary groups] to further the CCP's agenda".

Conservative MP and former party leader Sir Iain Duncan Smith brought up the alert in the Commons on Thursday, confirming it had been emailed out to MPs by the Speaker.

He said it was "a matter of grave concern", calling for Ms Lee to be deported and demanding the government make a statement to the House.

Home Secretary Priti Patel said it was "deeply concerning" that someone "who has knowingly engaged in political interference activities on behalf of the Chinese Communist Party has targeted parliamentarians".

But she said the UK has measures in place "to identify foreign interference".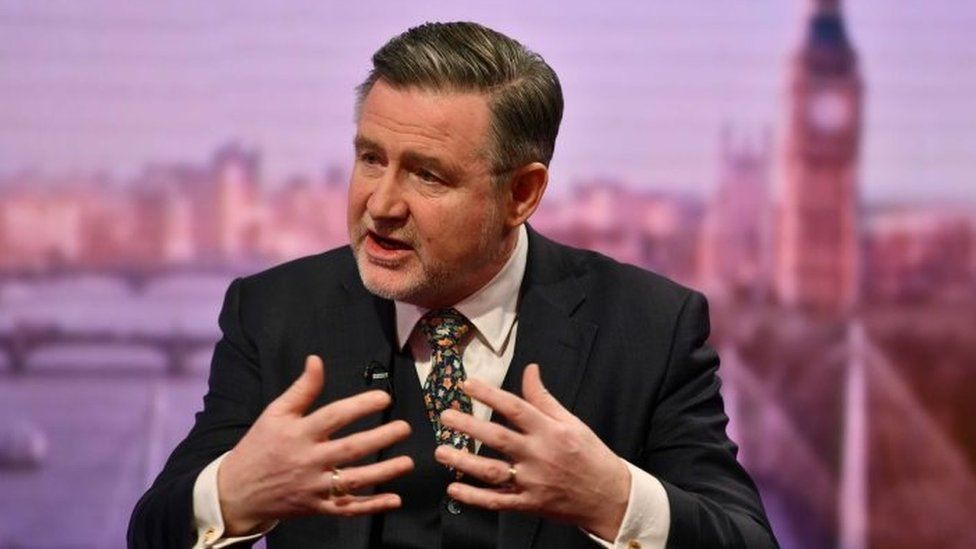 Labour MP Barry Gardiner received donations from Christine Ching Kui Lee's company

Mr Gardiner began getting donations from Ms Lee's law firm, Christine Lee & Co, at the end of 2014.

Ms Lee's son was also understood to have volunteered for the Labour MP and was later employed as his diary manager.

Mr Gardiner, who was a member of the shadow cabinet when Jeremy Corbyn was Labour leader, said he had been "liaising with our security services for a number of years" about her.

Ms Lee had "no role" in who was appointed as his researchers and all donations were "properly reported", he said.

Mr Gardiner later told Sky News: "From my point of view, that money was there to improve the work I was able to do in Parliament, and to improve the work I was able to do for my constituents - it paid for those researchers and it paid for them directly, none of it was for my personal benefit."

Liberal Democrat leader Sir Ed Davey also received a £5,000 donation when he was energy secretary - but he said the money was accepted by his local association and it was "the first time he has been given cause to be concerned".