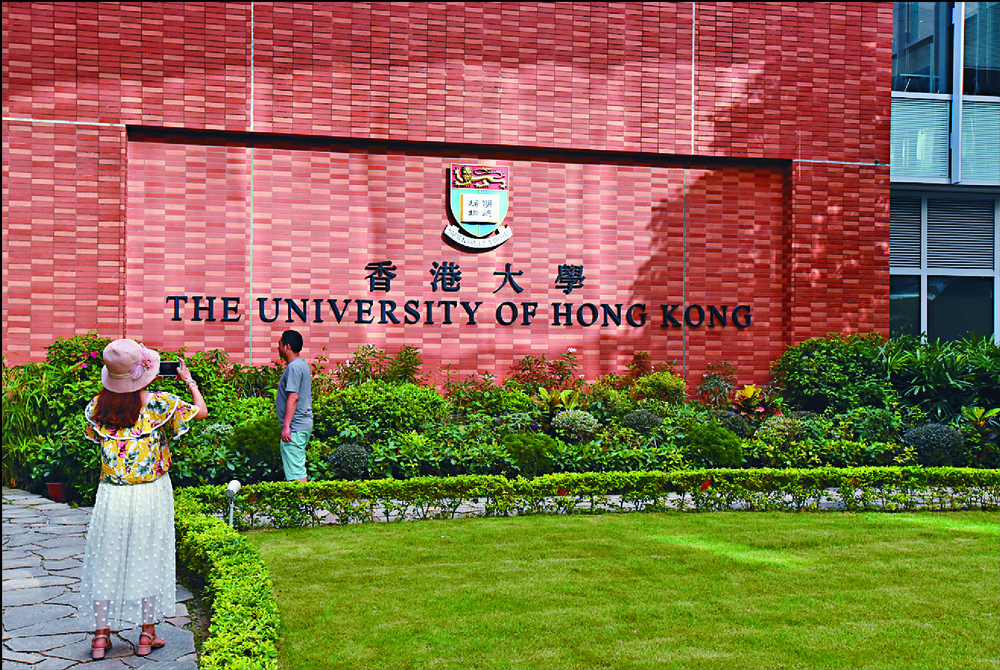 'Chilling disrepute' penalties loom for HKU students
Under a proposed amendment to the University of Hong Kong's statute, students could be expelled if they "bring disrepute" to the school.
In its first meeting of the year on Tuesday, the university's governing council discussed whether to amend the statute, according to student media outlet Undergrad.

The proposed amendment will empower the disciplinary committee to investigate students, conduct hearings and hand down punishments toward students who "bring disrepute."

Potential punishments range from reprimands and fines to suspension or even expulsion.

In response to The Standard's inquiry, a university spokesman said the council reviews its statutes occasionally to enhance operational efficiency.

"The newly added provision concerning students' conduct will safeguard the university's reputation by plugging the loophole in the current statute," the spokesman said.

However, the council's undergraduate representative Jason Wong Ching-hin is worried the amendment will create a "chilling effect."

Wong said: "The university did not explain what constitutes bringing disrepute If students slam the university's policies on social media, they are possibly bringing disrepute." He also raised concerns regarding the safety of the university's student media outlets under such a policy.

Council member Stanley Ng Chau-pei noted the amendment is reasonable as it is only works to improve upon the existing statute.

"It is common sense to distinguish whether it's a statement that damages the university's reputation or whether it's constructive criticism. The university has a review mechanism so students need not worry," Ng said.

The disciplinary committee currently has the authority to investigate complaints against students who have committed specific acts outlined in the University of Hong Kong Ordinance such as fraud, assault and theft.

During the meeting, the council also discussed another amendment that seeks to revise disciplinary guidelines.

If the amendment passes, a greater number of teachers and students will be considered when selecting disciplinary committee members.

The university spokesman said: "The proposed amendment will enhance the efficiency of committee formation ... and result in a committee more representative of the student body."