Professor Ivan Hung says young learners will struggle to imitate teachers' mouth movements when pronouncing words if they wore masks.
Children should not wear masks in classrooms as they can hinder speech development, a government pandemic adviser has said, adding that vaccination and good personal hygiene are the best defences against Covid-19 and other respiratory infections.

Professor Ivan Hung Fan-ngai from the University of Hong Kong on Saturday also said high-risk residents who had not contracted Covid-19 or been inoculated against the virus in the past six months should get a booster.

Hong Kong on Wednesday became one of the last places in the world to lift a mandate requiring masks in public places, although many pupils were not ready to give up the face coverings as they feared the return of the virus.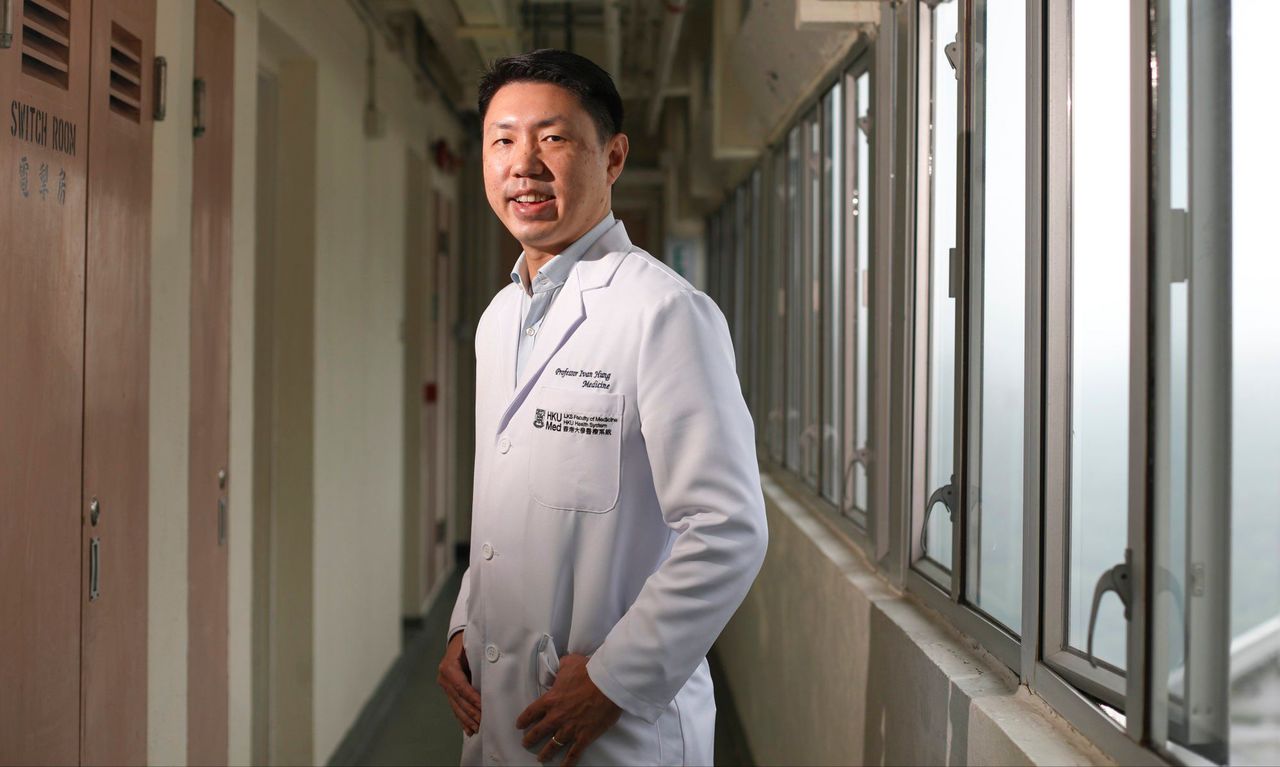 Professor Ivan Hung urges young learners to stop wearing face masks in classrooms.

The Education Bureau's health protection guidelines for schools updated on Tuesday said "wearing masks can effectively reduce the risk of viral transmission" and that parents could continue to put them on their children "if necessary".

But Hung argued on a radio programme that masking in classrooms might hinder the language development of young learners, as they would not be able to imitate teachers' mouth movements when pronouncing words.

"[Children] must be able to see the mouth to see the articulation for their speech development," he said. "Therefore, we really hope they take their masks off."

The infectious disease specialist also supported scrapping the rapid antigen testing requirement for pupils, saying the best protection for children against Covid-19 and the flu was the maintenance of good personal hygiene and vaccinations.

"Since they have been wearing masks for three years, many young children have not had a chance to be exposed to upper respiratory viruses," he said. "It's important to immunise them through vaccination."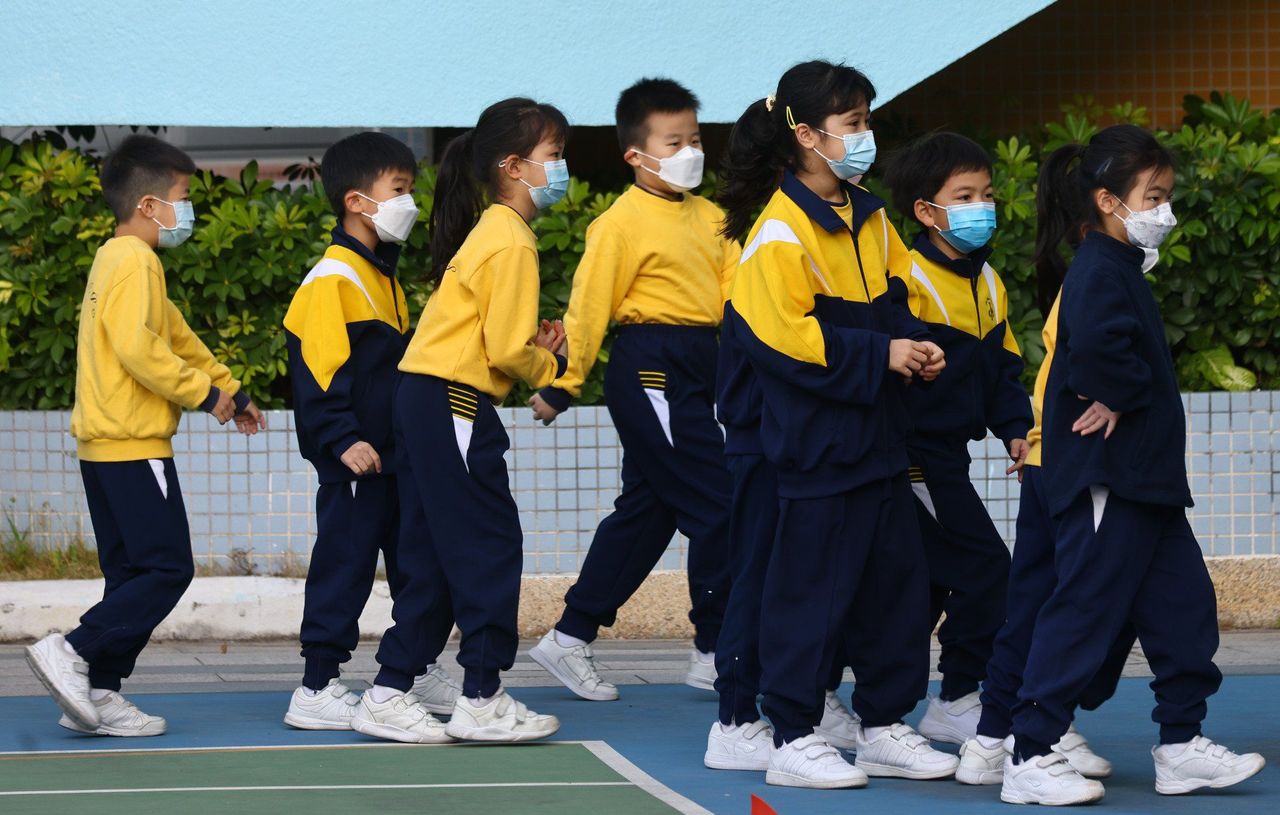 Students from Tsz Wan Shan Catholic Primary School heading to class on the first day after the lifting of the mask mandate.

He added the Scientific Committee on Vaccine Preventable Diseases would also consider outlining Covid-19 vaccination timelines for elderly and other high-risk residents, who might need to receive another booster if they were last infected or vaccinated more than six months ago – regardless of how many jabs they had received.

Citing recommendations from health agencies in other jurisdictions, he added low-risk adults might only need a booster once a year.

Hung said that while he had recently observed a small uptick in hospital admissions due to upper respiratory tract infections, the situation was stable overall.

"This time last year, we were taking care of more than 200 patients. We have about a dozen now," he said, referring to the influx of patients during the city's fifth wave of Covid-19 infections.

He added lifting the mask mandate was very timely, as the warmer weather would limit any potential flu outbreaks.