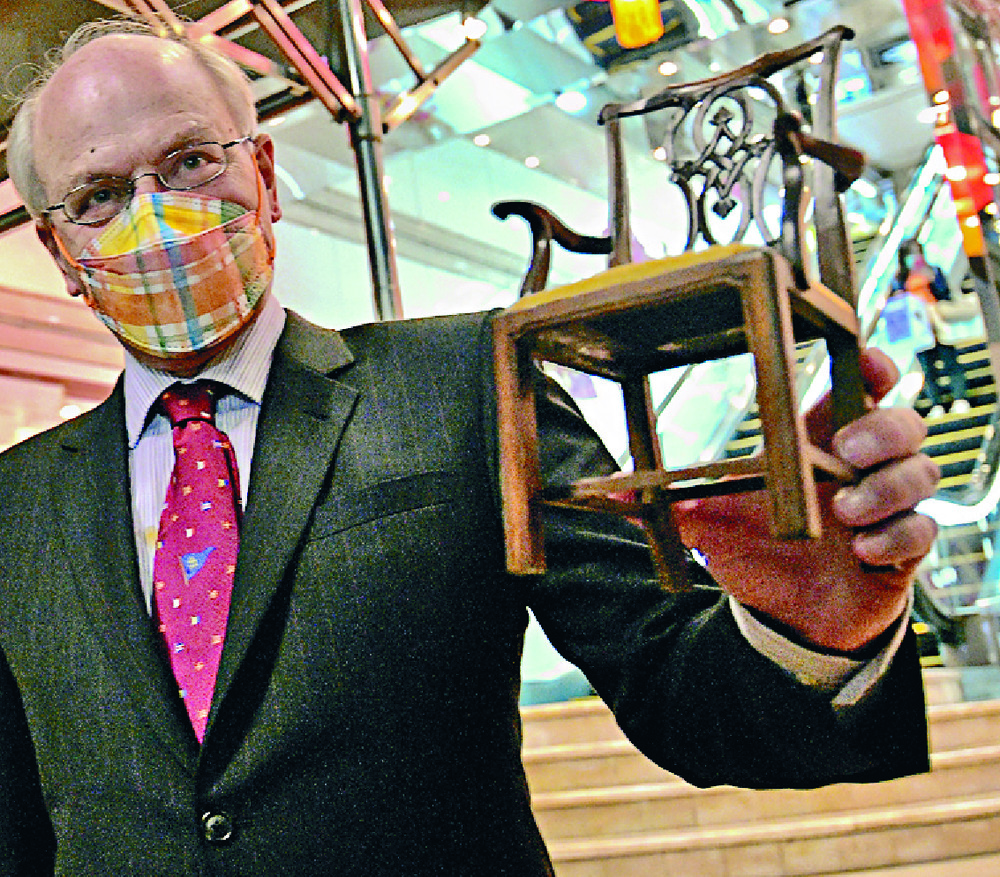 Chief steers clear of Harris row
Carrie Lam sees no need to intervene in Bar Association affairs, despite Beijing's criticism of its chairman, Paul Harris.
The central government liaison office on Sunday criticized Harris as an "anti-China politician" following his comment defending the right to peaceful protest after 10 pro-democracy figures were sentenced for taking part in two anti-fugitive bill protests in 2019.

Lam said she does not have any particular view on Beijing's criticism as everybody has freedom of expression as long as they do not deviate from or breach the law.

For Lam, the Bar is self-regulating. "Of course, if there are instances or complaints about the Bar not acting in accordance with the law, then the government will be called into action."

The criticism of Harris was prompted by his comments on the sentencing of pan-democrat figures like media mogul Jimmy Lai Chee-ying to between eight and 18 months in prison for organizing and taking part in two "unauthorized" protests on August 18 and 31 in 2019.

Harris said the sentences mark the first time the courts have imposed prison terms for "entirely peaceful unauthorized protests."

Peaceful demonstrations are an outlet for people with strong feelings, he said. "If you don't allow it, they are very likely to turn to very damaging channels, which can include violence."

The liaison office said his characterization of the protests as "peaceful" is a bid to conceal their illegal nature and that he unreasonably criticized the ruling.

"Harris, a person with a tight connection with foreign countries, is an anti-China politician," it said. "Condoning Paul Harris to continue as chairman is undoubtedly a huge mockery of the Bar Association."

Harris said the same day he is "absolutely not an anti-China politician" and that he has supported one country, two systems and the Basic Law.

Senior counsel Cheng Huan said the comments by Lam are rather restrained and measured.

"The recent strong criticisms by the liaison office of the Bar chairman have jeopardized the desired good relationship between Beijing and the Bar," he said.

A former director of public prosecutions, Grenville Cross, said Harris is not trusted, has no credibility and cannot be taken seriously when he speaks on behalf of the Bar Association due to his political activity in Britain.