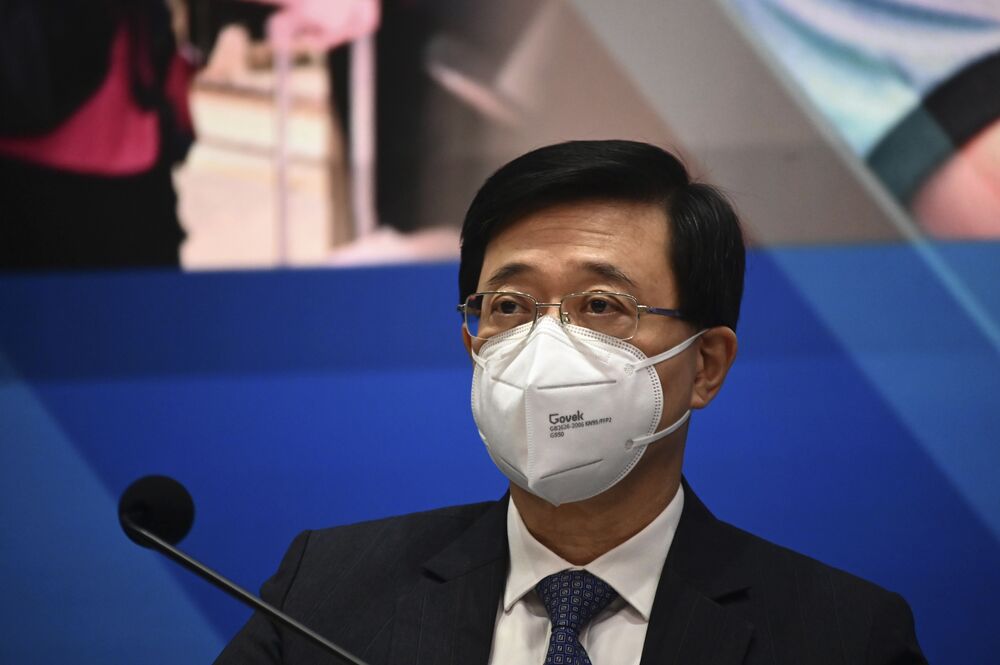 Chief Secretary John Lee 'highly likely' to join Chief Executive race
Chief Secretary for Administration John Lee Ka-chiu is highly likely to join the Chief Executive's race, sources said.
Sing Tao Daily, the Standard's sister publication, reported that it will be either Lee or Financial Secretary Paul Chan Mo-po who enters the race. But Lee is extremely likely to be the one joining.

As for former Chief Executive Leung Chun-ying, he will become the Chief Convener of the 1,500-member Election Committee responsible for electing the CE, sources said.

The chief convener is responsible for running committee meetings when necessary. He can call a meeting when there are election-related issues that cannot be resolved by law so it does not need the National People's Congress standing committee to weigh in.

Only Leung or another former CE Tung Chee-hwa is eligible for the post, both of whom vice chairmen of the Chinese People's Political Consultative Conference. But as Tung is not in good health, Leung will be the only option.

It is understood that Lam convened a meeting with 16 officials, including Lee and Chan, on Sunday evening. It is believed that she will talk about the CE race.

Aged 64, Lee has been Chief Secretary for Administration since June 2021.

He joined the Hong Kong Police Force in 1977 as a probationary inspector. He was promoted to chief superintendent in July 1997, assistant commissioner in May 2003, senior assistant commissioner in January 2007 and deputy commissioner in September 2010.

Lee was appointed as Under Secretary for Security in September 2012. He was Secretary for Security from July 2017 to June 2021.

He was in charge of the coordination of work of six disciplined services departments and two auxiliary forces under the bureau, when Hong Kong was rocked by unrest in 2019.