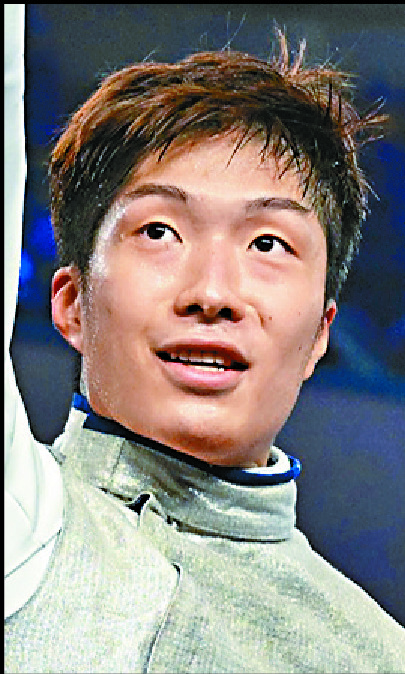 Cheung takes bronze after 15-12 loss in semis
Hong Kong's star fencer Edgar Cheung Ka-long took bronze at the World Fencing Championships in Cairo, Egypt, on Wednesday after finishing joint third in the men's individual foil event.
The bronze - marking the SAR's first medal in the men's group - was awarded after Cheung lost to Italy's Tommaso Marini by 15-12 in the semifinal.

Marini went on to place second after losing to France's Enzo Lefort.

There was no bronze match in the championship so 25-year-old Cheung was automatically awarded the medal, together with Nick Itkin from the United States.

In earlier rounds, Cheung smoothly dispatched Croatian Ivan Komsic, Ukrainian Danyil Hoida and American Alexander Massialas.

During one of the more dramatic moments of the tournament, Cheung won six points in 20 seconds against Czech fencer Alexander Choupenitch in round eight.

Another SAR fencer, Vivian Kong Man-wai, also bagged a bronze medal on Tuesday.

Secretary for Culture, Sports and Tourism Kevin Yeung Yun-hung congratulated Cheung and Kong, saying he was "thrilled."