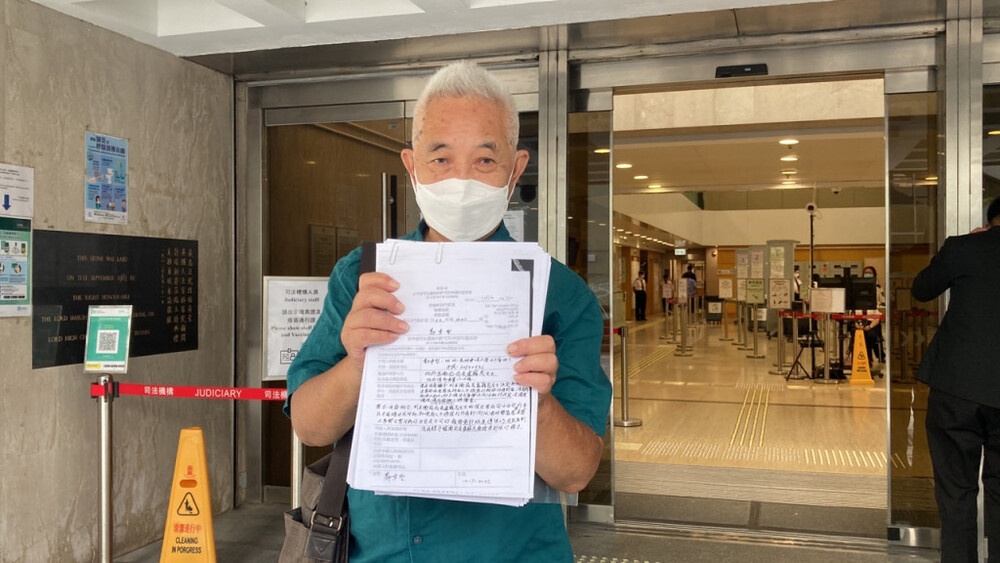 Cheung Chau resident files judicial review against decision to invalidate 20,000 vax exemptions
A Cheung Chau resident on Friday filed for a judicial review to the High Court to challenge health authorities' decision to invalidate over 20,000 vaccine exemption certificates, claiming it violates the Basic Law and international human rights protection.
The resident is Kwok Cheuk-kin, dubbed "The King of Judicial Review," and Secretary for Health Lo Chung-mau is listed as the respondent to this case, as seen in the court papers.

Kwok stated in the writ that he believes the Health Bureau does not have the power to invalidate the certificates issued by registered medical practitioners.

He continued that the policy, which forces citizens to use the LeaveHomeSafe app when entering restricted premises as specified by the health minister, violates the Basic Law and the International Bill of Human Rights.

Therefore, he now asks the court to rule that Lo abused his power in the decision to invalidate over 20,000 exemption certificates and that the LeaveHomeSafe app mandate is against the law.

Kwok also attached media reports that quoted lawmaker Doreen Kong Yuk-foon challenging authorities as not having the legal grounds to do so.

Speaking to media outside the court, Kwok said citizens are like "mice in the sewer" under the restrictions of the LeaveHomeSafe mandate and cannot live their everyday lives.

He also noted that he remains unvaccinated due to his health condition.

Although he successfully obtained an exemption certificate from one of the seven doctors arrested for suspectedly issuing fraudulent exemptions, he will soon be barred from entering restricted premises after the involved exemptions become invalid next Wednesday (Oct 12).