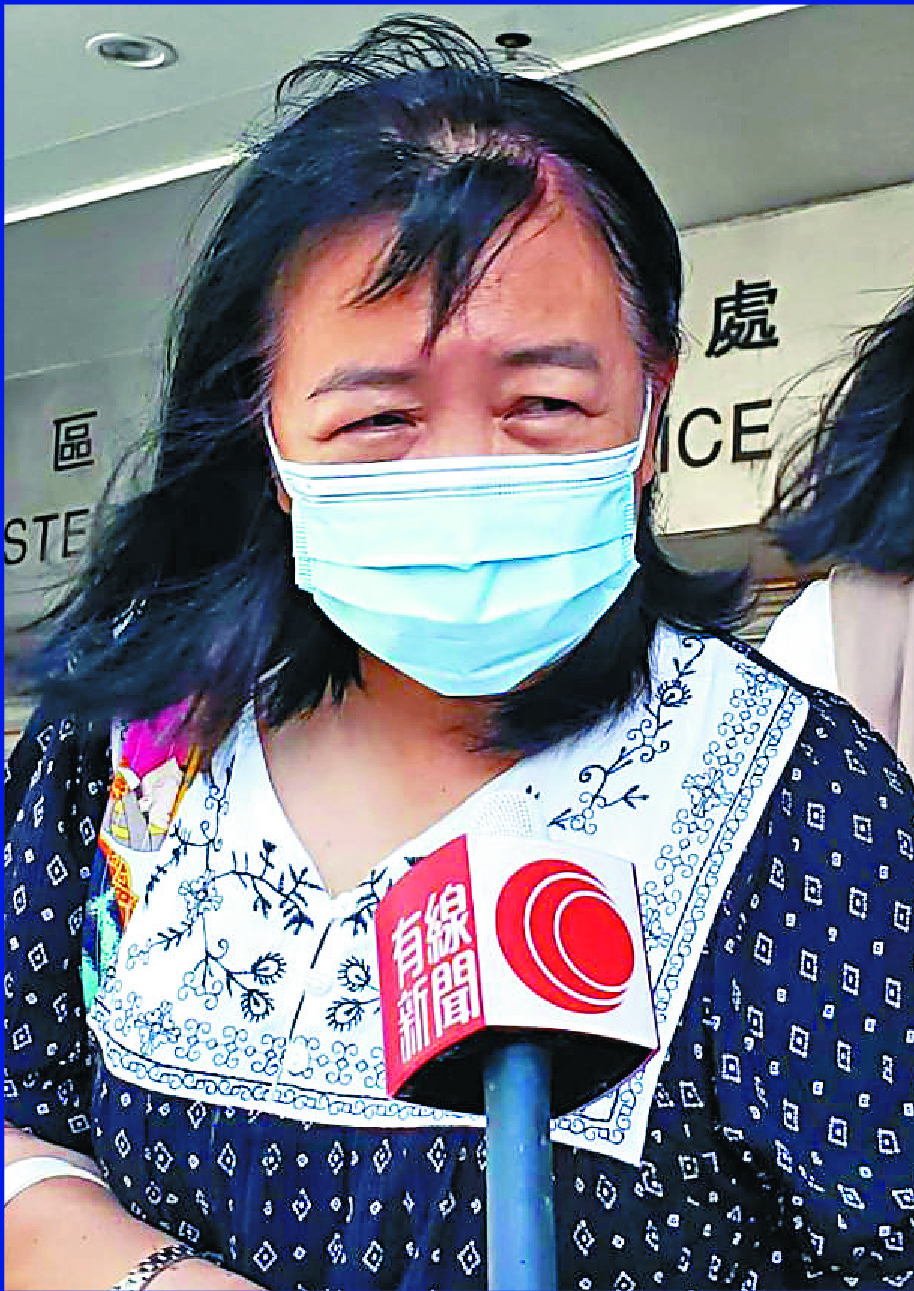 Cheng fined for flouting gathering ban
Former Central and Western district council chairwoman Cheng Lai-king has been fined HK$10,000 for violating social distancing rules when she called an emergency meeting at Sun Yat Sen Memorial Park following news that a temporary testing center would be built there.
Cheng and five district councillors - including exiled former lawmaker Ted Hui Chi-fung - organized a press briefing at the park after their emergency meeting on site on August 7 last year, as they were unhappy about the government not informing the council about setting up a testing lab there.

They did not disperse despite a police warning that they were breaching social distancing rules.

Cheng, 62, yesterday pleaded guilty to a count of organizing the prohibited group gathering.

Eastern court magistrate Peony Wong Nga-yan let her go with a fine of HK$10,000, saying she did not commit the offense for her benefit and no one was infected because of the gathering.

Cheng is required to pay the fine within a week. She cried upon hearing the court's decision and hugged friends and family afterward.

During the sentencing, Wong said the press briefing held would have finished within a certain period even if the police did not ask the crowd to disperse, and all those at the scene were wearing masks.

Only two people were allowed to gather when the incident took place.

Anyone who flouts social distancing rules can be fined up to HK$25,000 and jailed six months.

In mitigation, the defense said Cheng had served the district council for 27 years, adding that the press briefing had ended shortly after the group received a police warning.

The defense said Cheng even reminded district councillors to stand at a distance from each other.

Cheng did not commit the offense for personal gain, the defense said.

They added that she had already resigned and will not commit the same offense again.

Four of Cheng's co-defendants - district councillor Jordan Pang Ka-ho, former district councillor Sam Yip Kam-Lung, Fergus Leung Fong-wai and Napo Wong Weng-Chi - pleaded guilty to violating social distancing rules earlier.

They were fined HK$7,000 each.