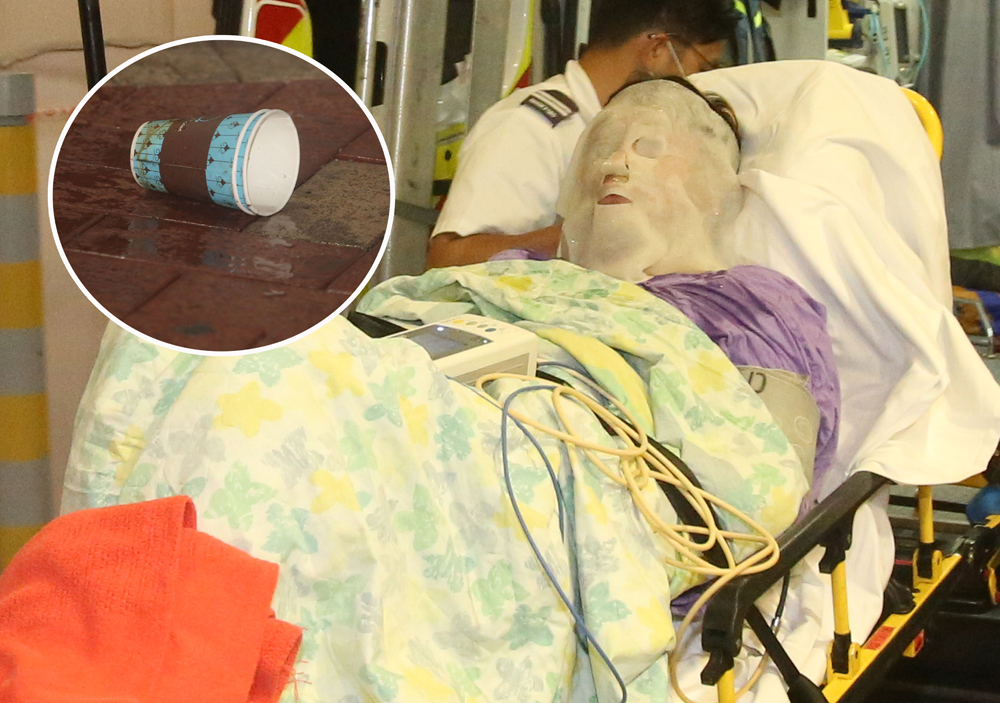 Chef jailed for 9 years and 9 months after splashing drain cleaner at lover's husband
A 31-year-old chef has been sentenced to nine years and nine months in jail at the High Court on Tuesday after splashing drain cleaner onto his lover's husband.
High Court judge Andrew Chan Hing-wai said Luk Chi-kan, who pleaded guilty to intent to cause grievous bodily harm, has "completely ruined" Cheung Kam-keung life, who sustains permanent injury to his face, neck, chest and limbs.

Luk on November 27, 2017 splashed drain cleaner -- a highly corrosive acidic liquid -- on Cheung according to his lover Ho Mei-yan's request. Ho wanted to take revenge on Cheung, who had cheated on her before she had an affair with Luk.

Passing sentence on Tuesday, Chan said the incident had completely destroyed the husband's life, inflicting serious physical and mental effects on him.

He said the husband had suffered from burns on his head, neck, and upper torso, for which he was still required to wear compression garments. The judge also added that the husband has been diagnosed with depression and post-traumatic stress disorder due to the incident.

The judge set a starting point of 15 years in jail, reducing it by a third for Luk's guilty plea and another three months for his surrender to the police two days after the incident.

The court was told earlier that Luk committed the offense out of love as he was weak in dealing with matters of romance and hoped the court would consider a lenient sentence after he turned himself in and supplied the police with information.

The defense said Luk got to know Ho in 2018 while working in the same restaurant, and they became involved.

Ho told Luk that she wanted to take revenge on her husband as he had cheated on her and didn't pay the bills at home.

She instructed him to throw drain cleaner on her husband, the court was told.

After the husband parked his car at their Fu Ning Garden home in Tseung Kwan O, Luk splashed corrosive liquid onto him as he walked out of the elevator, the prosecution said.

He felt severe pain on his head, face, and body, and sought help at a nearby convenience store. He was then rushed to Tseung Kwan O Hospital.

Two days after the incident took place, Luk turned himself in at the Wong Tai Sin police station and admitted to throwing the drain cleaner.

The husband suffered a third-degree burn on 3 percent of the skin on his head, neck, and upper torso.

He also suffered injuries to his eyes. He was discharged from the hospital after three weeks.