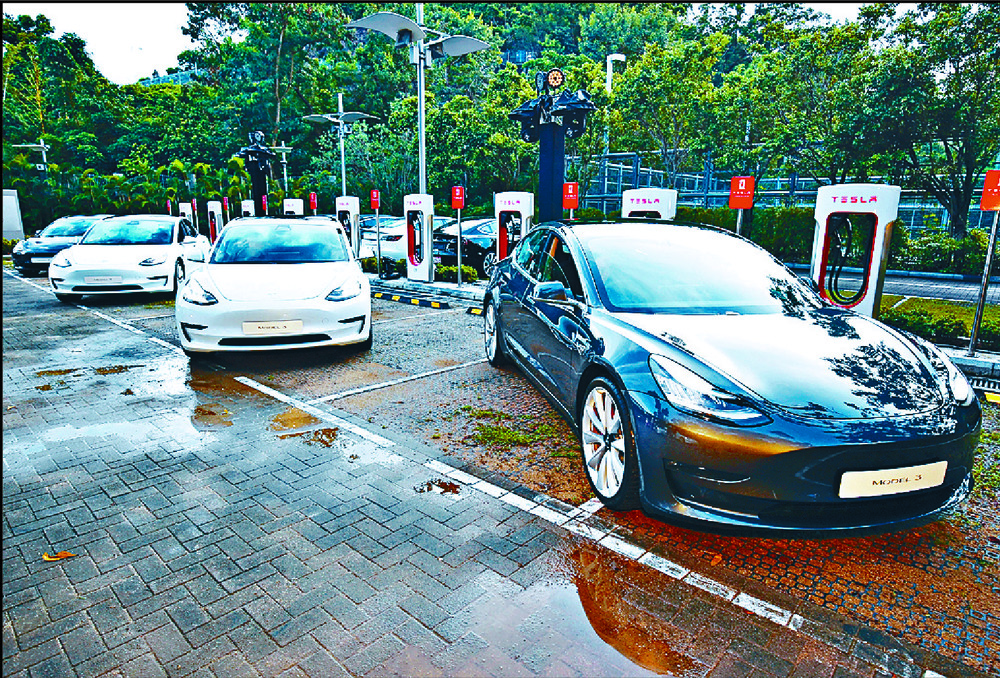 Cheers ring out in SAR's cleaner air
Hong Kong's air is a lot cleaner today thanks to efforts by authorities to accelerate the use of electric-powered vehicles.
In fact, according to the Environmental Protection Department, air quality in the SAR last year was "the best in 10 years."

That came after pollutant concentrations were reduced by up to over 60 percent in the past 10 years - mainly due to more people driving electric vehicles and lately by reduced economic activities amid the pandemic.

Stephen Siu Chi-wai, assistant director of the EPD, said the concentration of pollutants in the ambient air has dropped by 43 percent to 62 percent, while the concentration of pollutants recorded at roadsides had fallen by 47 percent to 64 percent.

Also a boon to people's health, the department added that it has recorded a significant decline in sulfur dioxide, fine suspended particulates, respirable suspended particulates and nitrogen dioxide.

The number of hours of reduced visibility has also decreased greatly from 1,570 hours in 2004 to 401 hours in 2022.

The pandemic reduced many activities, which resulted in less pollutants from private cars and cross-border vehicles, said Kenneth Leung Kai-ming, a principal assistant secretary in the EPD. But emission reduction was also an important factor, especially increases in EVs.

Leung said the number of EVs and new energy vehicles continues to grow, with 19,700 EVs sold in Hong Kong in 2022.

That accounted for 70 percent of newly purchased vehicles, and there are efforts to broaden support facilities, including charging stations.

Yet while all pollution levels met local air quality standards last year only sulfur dioxide met World Health Organization goals.

And while other hazards have been reduced, ozone levels have increased.

Leung said the reduction of pollutants also requires mainland cooperation.

Clean Air Network said Hong Kong's standards should be tightened further to meet the WHO's air quality objectives as soon as possible.

The organization also urged the administration to launch electronic road pricing systems, extend low emission zones and implement pedestrian and bicycle friendly policies.

And it urged authorities to formulate without delay a clear roadmap for the transition to zero emission from commercial vehicles and to provide corresponding support for the effort.