Social enterprise Gingko House prepared more than 500 poon choi for underprivileged residents such as elderly and homeless people.
For mainland Chinese immigrant Cao Aibin, 45, and her two children, the free poon choi they received on Monday was the best Lunar New Year meal they have had in Hong Kong.

The traditional Cantonese festival dish, containing shrimp, chicken and vegetables, was provided by Gingko House, a social enterprise restaurant group. The family spread the food out over two days to save money, Cao said.

As a mainlander living in the city on a visa, Cao is not allowed to work, so the mother, her 17-year-old son and 12-year-old daughter must rely on the government's Comprehensive Social Security Assistance monthly allowance of about HK$9,500 (US$1,213).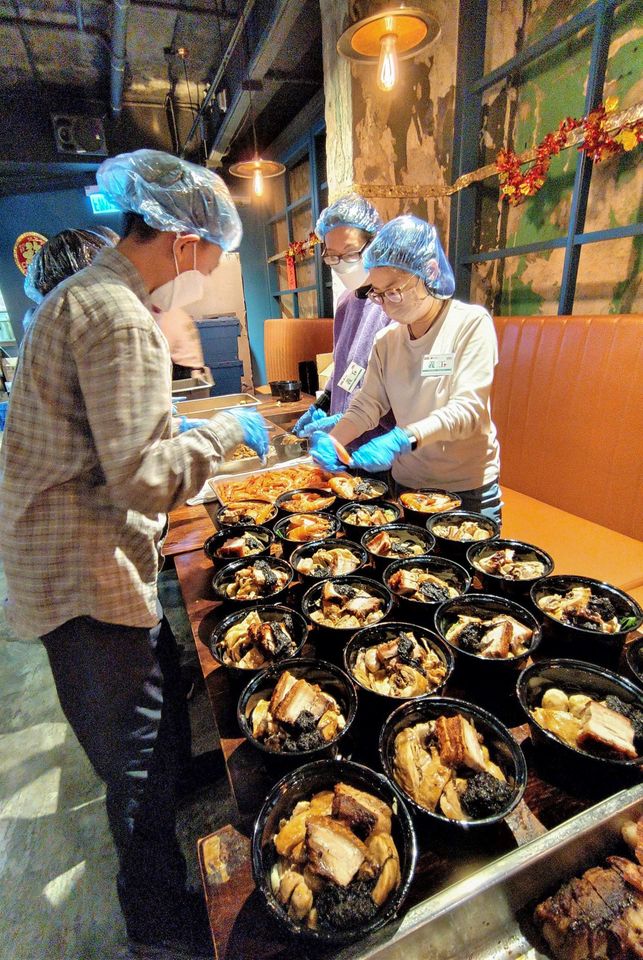 Gingko House staff prepare poon choi for underprivileged residents.
"We were so happy to have these free meals for the festival," she said, adding she had also spent coupons worth HK$1,500 in total from the Society for Community Organisation (SoCO) to buy new clothes and shoes for her two children.
The Cao family were among several vulnerable groups who received free hot meals and food packs during the Lunar New Year holiday, which started on Sunday.
Gingko House prepared more than 500 poon choi for elderly and disabled residents, homeless people, those living in subdivided flats, single-parent households and others in need on Monday.
Each meal package included a one-person portion of shrimp, chicken, roast pork, mushrooms and fish balls, as well as other traditional dishes.
Jacky Hui Yun-wai, sales and marketing manager of Gingko House, said the group had been giving out free hot meals to the underprivileged on the second day of Lunar New Year for about two decades.
"There are people in society who cannot celebrate the festival like us because of their family and economic conditions," he said. "We should care about them more and share the joy with them."
As the northeast monsoon is bringing cold weather to southern China, the temperature is forecast to fall to between 11-18 degrees Celsius from Thursday to Saturday before dipping further to a low of 10 degrees on Sunday, with a maximum temperature of 17 degrees. A cold weather warning was issued on Tuesday.
Meanwhile, Sino Group, which has distributed free hot soup to elderly residents for 12 years, will begin its latest round of assistance on Thursday.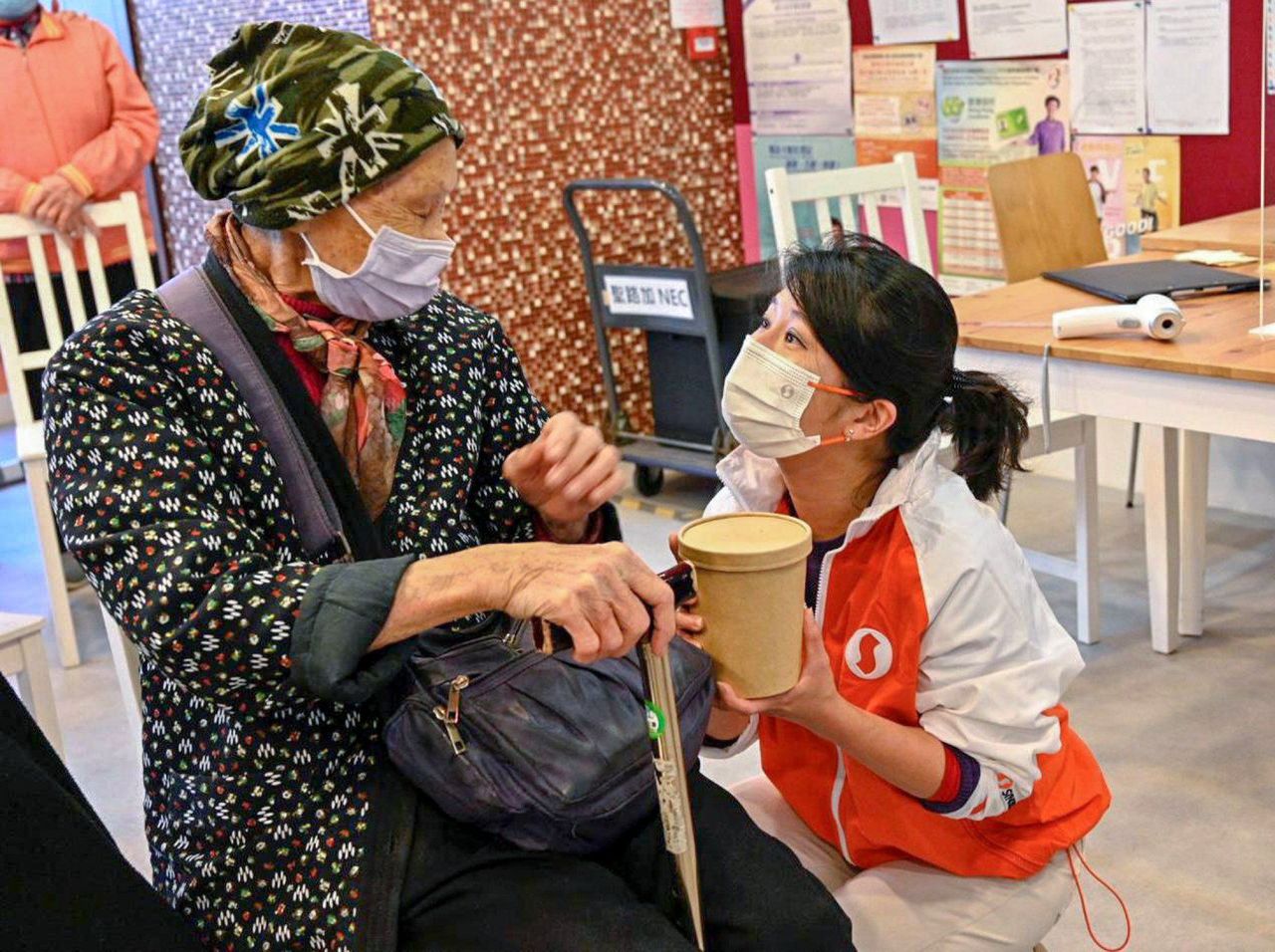 A Sino Group employee gives hot soup to an elderly resident.

Each winter, chefs working for the company's hotels prepare home-made soup and deliver it to elderly residents on cold days and during the Lunar New Year holiday period.

Melanie Kwok, assistant general manager of sustainability at Sino Group, said the company had partnered with 11 non-governmental organisations for its annual programme and served more than 1,200 elderly residents so far this winter.

Kwok said the group delivered about 100 bowls of soup on Lunar New Year's Eve on Saturday and would give out the same amount on Thursday, adding that more residents were in need of the service this year because of the cold weather and the impact of the Covid-19 pandemic.

"What they need is not just a bowl of soup, but also the care behind it," she said.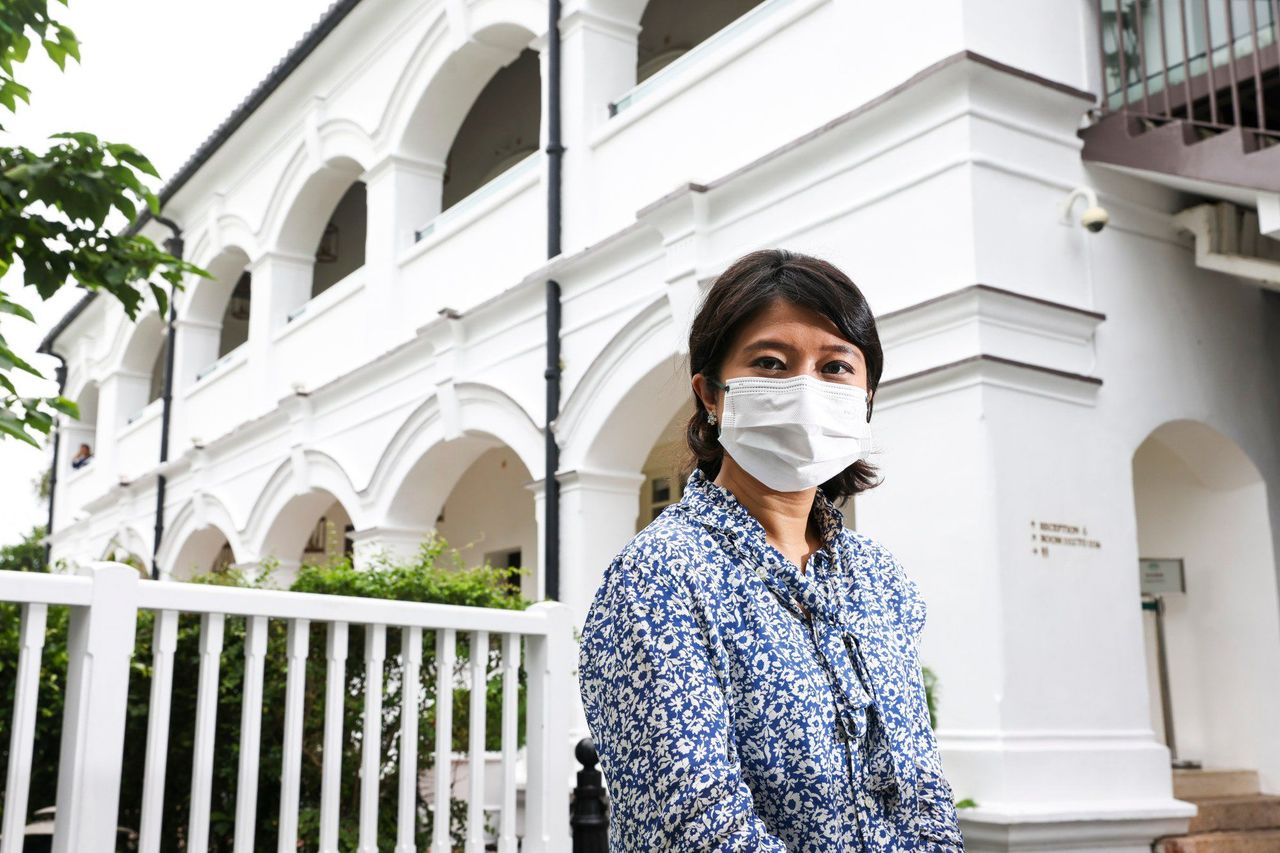 Melanie Kwok, assistant general manager of sustainability at Sino Group.

SoCO, a group that works with the city's underprivileged, has also distributed free hot meals, food packs and coupons throughout the Lunar New Year holiday.

Sze Lai-shan, its deputy director, said the group had handed out 5,000 food packs including rice, biscuits and supermarket coupons to poor and vulnerable groups, such as those living in tiny homes, the elderly, children, women and homeless residents before Lunar New Year.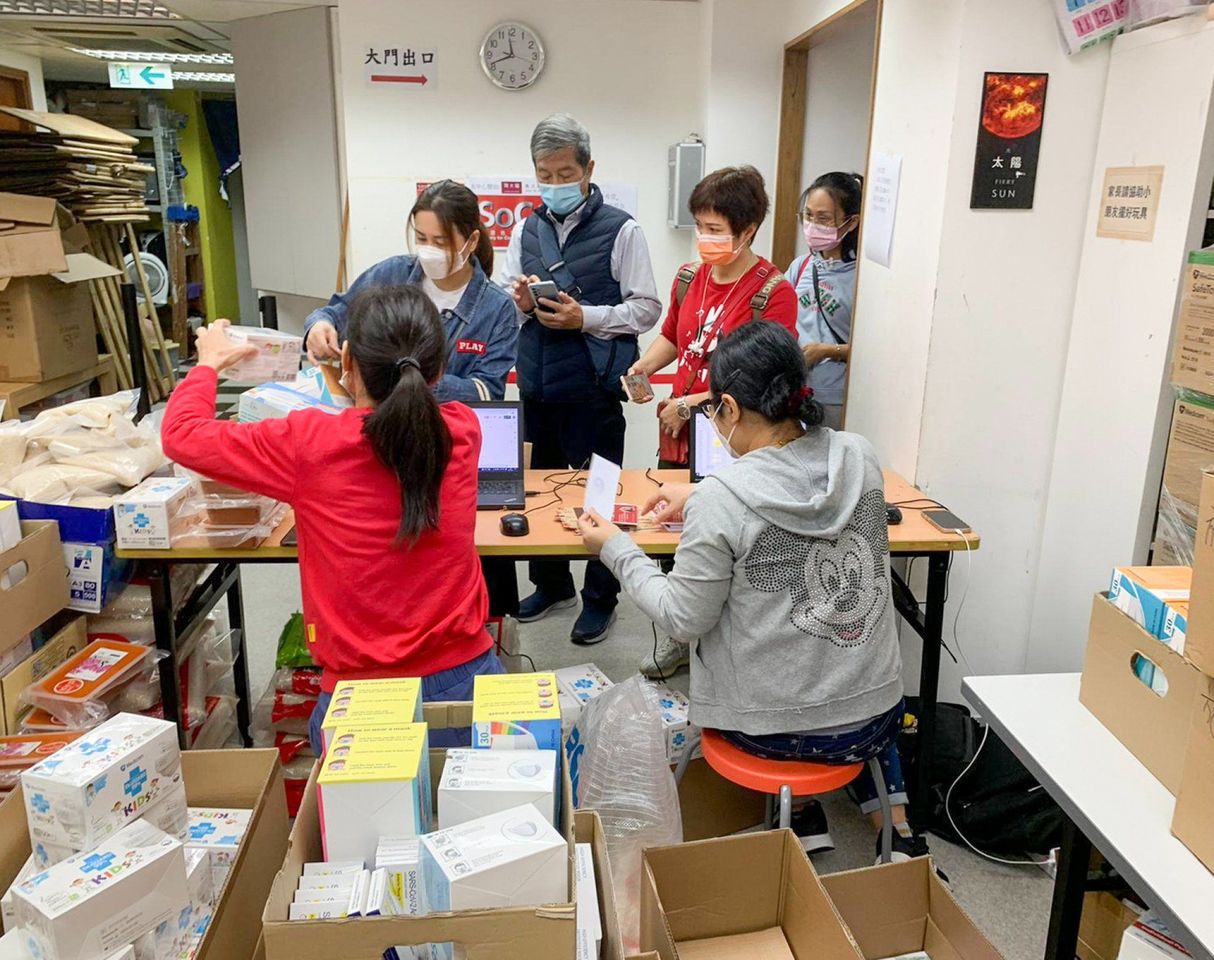 Residents receive free goods from the Society for Community Organisation.

Some 200 to 300 homeless people also each received poon choi on January 20, while the group cooperated with other organisations to give out hot meals to about 500 poor households on Monday.

Sze said more people were in need of help this year because of reduced incomes due to the pandemic.

"We hope to bring them joy and alleviate their difficulties," she said.