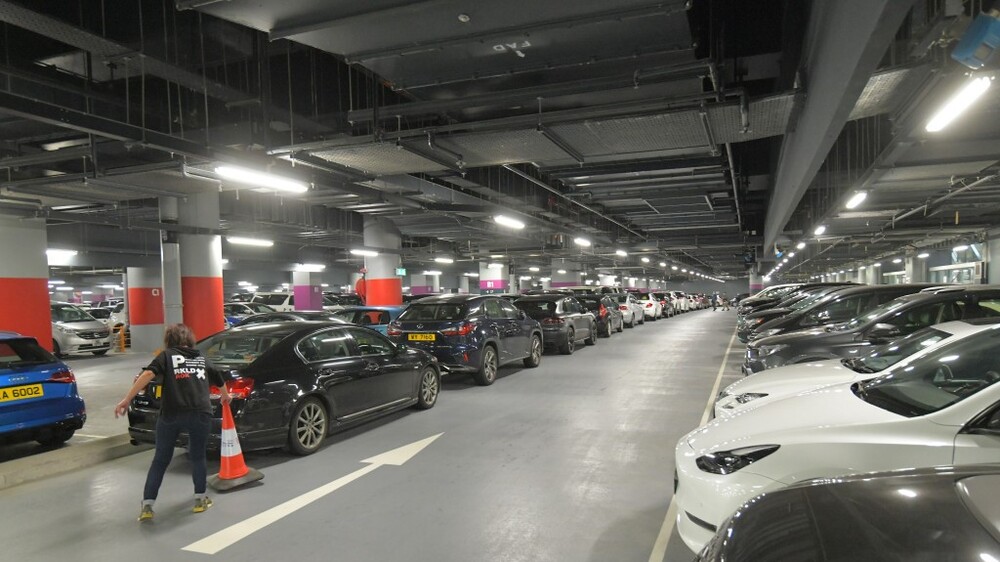 Chaos at Heung Yuen Wai checkpoint as shortage of parking lots
The government urges commuters traveling to the Heung Yuen Wai checkpoints to avoid parking at the port as it was packed with overstaying vehicles.
According to the Government Property Agency, the parking spaces at the control point are in shortage due to a large number of overstaying vehicles, while many cars are also parked without a reservation.

"I could not be allowed to park even though I had made an appointment three days in advance," said a driver, "but people without reservation could get in, which is unfair and improper arrangements."

Daniel Hue Ka-yiu, Chief Transport Officer of the Transport Department, said there would be a refund for those motorists who had booked a parking lot in advance but failed to park their car.

"Travellers are suggested to take public transportation to reach the Heung Yuen Wai checkpoint, including CityBus Route B7, B8, KMB Route B9, and minibus route 59S," he added.

With the resumption of cross-border travel, the Heung Yuen Wai control point opened for passenger traffic on February 6, before which it allowed only goods vehicles to pass through.