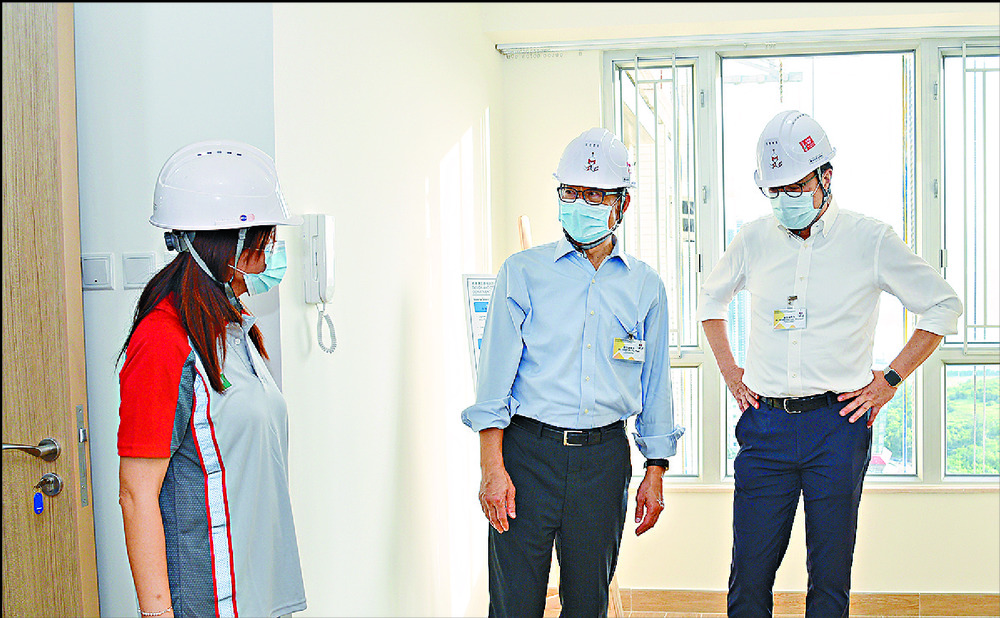 Chan and Wong of one mind in race to fix home shortage
Financial Secretary Paul Chan Mo-po said he has already reached a preliminary agreement on the division of labor with Michael Wong Wai-lun, who will be his deputy starting next month.
Following the approval of a restructuring of the next government by the Legislative Council last week, the housing and development bureaus will be overseen by Chan, who is one of the few principal officials joining the next administration, with the help of a new deputy.

"In the early stages, Wong will be more focused on land, housing and transport issues, but the overall planning and coordination of land and housing supply will still be handled by myself," he said.

Even though the bureaus tasked with solving the land and housing shortages are headed by old faces, he said they can still be "innovative."

Permanent secretary Bernadette Linn Hon-ho will move up to fill the development secretary post left vacant by Wong, while Director of Architectural Services Winnie Ho Wing-yin takes over as secretary for housing.

"With existing colleagues joining the next administration, that means they will be very familiar with the process and have a better understanding of the problems that they have encountered before," Paul Chan said.

"As long as they have the spirit to innovate, they can expedite the process based on the current foundation," he added.

With the current administration studying the possibility of expediting land development procedures from six years to as short as two years, Chan said laws are being drafted and the hope is for them to be implemented during the next term of government.

He added that the government is also mulling ways to expedite the construction of public rental housing units.

"Is there still room for us to compress [the procedures], maybe with the use of innovative technology? The whole management procedure will be one of the main points of our work, while we will also find ways to allow procedures to be done at the same time," he said.