Communications Authority responds in case concerning episode of satirical show Headliner. Lawyer says it was not a case of suppression of free speech, and decision was 'entirely reasonable'.
The communications watchdog on Tuesday defended its decision to warn RTHK over its portrayal of Hong Kong police, calling the judicial challenge from journalist groups "overdramatised" and unrealistic, like the satire at the heart of the case.

Abraham Chan Lok-shung SC, for the Communications Authority, said "this was not a case of government suppression of free speech" and argued there was no basis for finding its carefully considered and "entirely reasonable" decision unlawful as alleged.

Chan was responding to a judicial review application jointly mounted by RTHK's Programme Staff Union and Hong Kong Journalists Association over the authority's decision on May 19, 2020 to warn the broadcaster to observe its TV Programme Code more closely in light of what it said were certain violations in an episode of the Headliner aired on February 14 of the same year.

The show had implied that police hoarded masks and other personal protective equipment during the coronavirus pandemic, and parodied an officer, emerging from a large refuse bin, with his neck and hands wrapped in rubbish bags.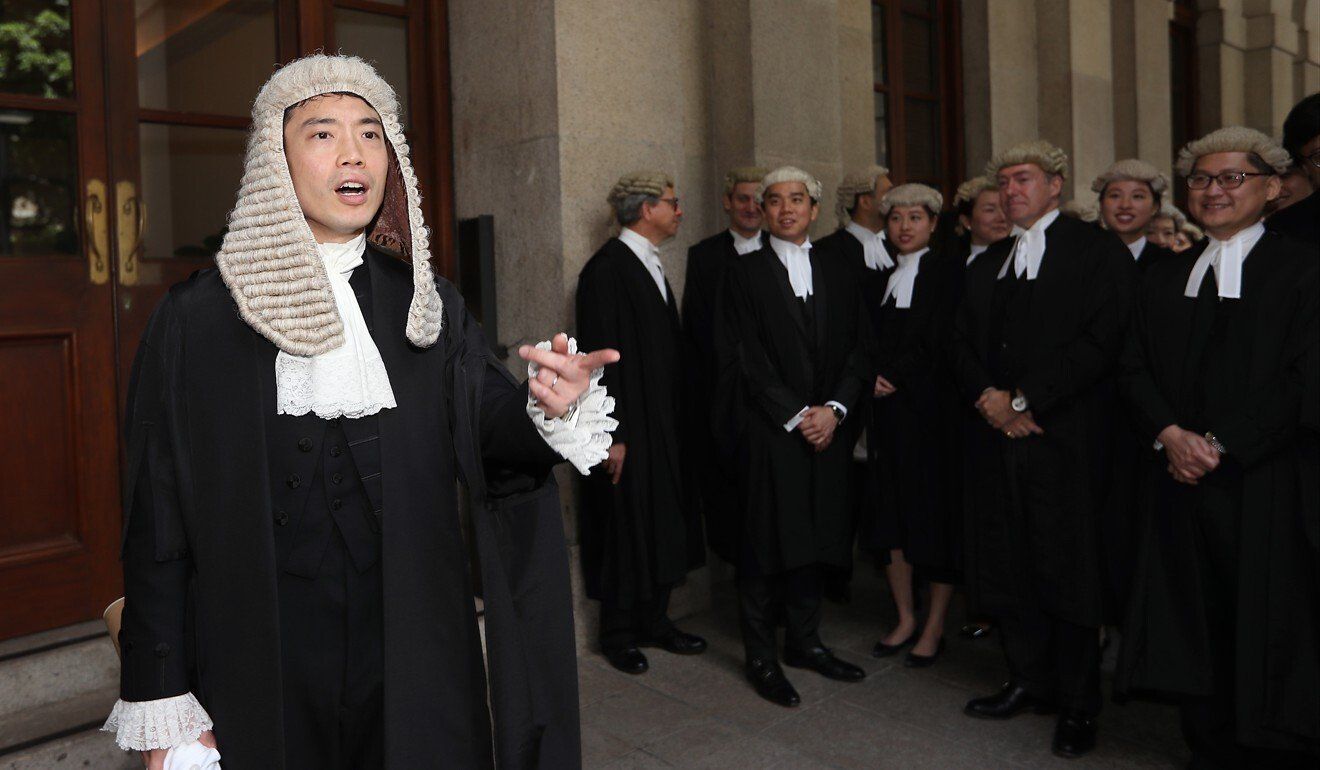 Abraham Chan SC is representing the Communications Authority.

It drew more than 3,000 complaints, with the authority finding three aspects substantiated, concluding it was partly inaccurate, denigrating or insulting to police, and it had failed to express a sufficiently broad range of views expected of a personal views programme. RTHK, which is not a party to the present judicial review, subsequently apologised.

The High Court heard the applicants have called the warning a disproportionate restriction to RTHK's freedom of expression, and accused the authority of making an unlawful decision by misinterpreting and misapplying the code without due regard to the episode's unique nature as a satire.

On Tuesday, Chan countered that RTHK had no right to freedom of expression since the Basic Law, the city's mini-constitution, only accords such protection to residents and there was no legal basis to suggest that the government department's dual role as a public broadcaster would create an exception to that general condition.

"It's simply not the intention of the Basic Law to confer any such protection to a government department," he said.

Chan further pointed out that the right to freedom of expression clearly did not include the right to broadcast without licence, and so it must follow that any individual employee of RTHK cannot claim his or her right had been infringed.

The counsel observed that the applicants had sought to portray the decision as a critical blow to broadcasting and free speech but that was not true, describing their case as "overdramatised" and "disconnected with reality", like an episode of the show that sparked this saga.

He noted that RTHK had readily accepted the decision – despite the fact that it had been "far from docile in the process" – and this review was like a second bite of the cherry, rehashing arguments settled by the authority, which subsequently issued an advisory warning so general and broad that it was "completely innocuous".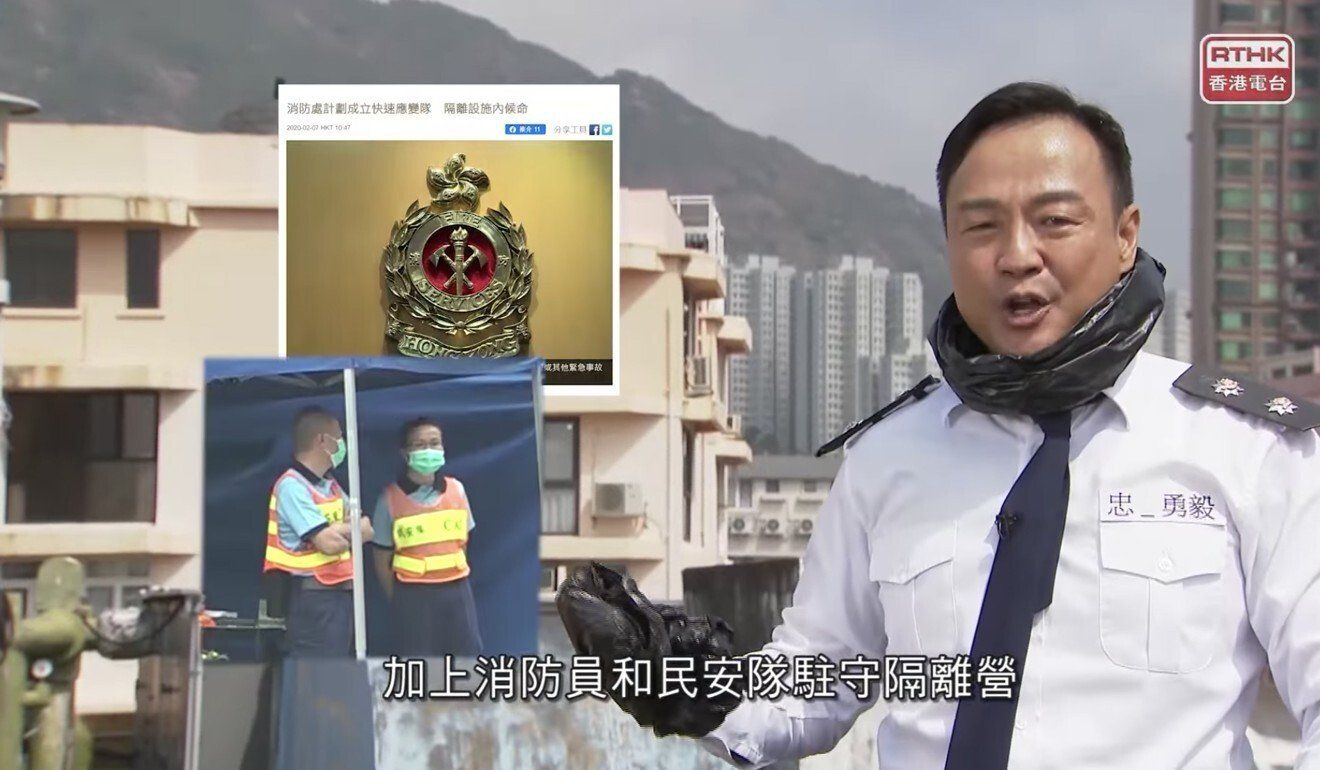 The court case surrounds an episode of satirical current affairs TV programme Headliner.

Chan said the authority was an independent body committed to respecting and preserving constitutional freedoms, and had long recognised that broadcasters might criticise the government or police, adopting a complaint-driven approach to ensure that broadcasting content complied with existing regulations, licensing conditions and codes of practice.

But he also noted its long-standing position was that "true and sustained freedom within the community requires reasonable boundaries and constraints", certainly in the case of television broadcasting which can reach across all demographics with a penetration rate of close to 100 per cent.

He further argued there were limits to satire, not just to protect people but also this valued form of expression, which is ultimately grounded in facts, despite its exaggerated presentation or humorous tone in critiquing real-world matters.

"Members of the authority are not naive – they know what satire is," he said. "As a matter of fact, they did take that into account."

In the present case, Chan stressed that the authority had acted in good faith and in accordance with a proper reading of the unchallenged code to reach a decision that was in the community's best interest, at an extremely difficult time for Hong Kong, when it was battling Covid-19 while tensions from the 2019 anti-government protests were still simmering.

Chan said the parody of the police officer was "plainly denigrating" and no responsible decision maker would turn a blind eye to inflammatory materials which had the potential to cause further damage to the social fabric.

Responding to the applicants' claim that the show only made fun of police, Chan said: "Just joking is the refrain of the playground bully."

Mr Justice Anderson Chow Ka-ming has reserved judgment.