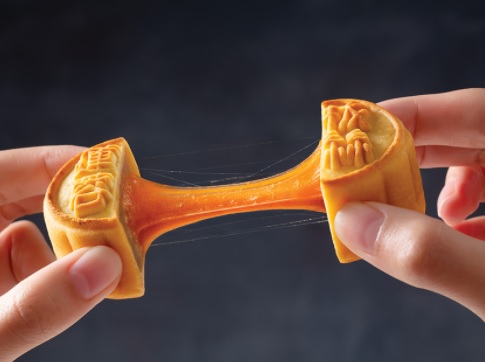 (Central Station) Yellow lace or yellow ribbons? Maxim's launches new mooncakes
Maxim's once attracted scorn and boycott from pro-democracy Hongkongers, after its founder's daughter Annie Wu Suk-ching slammed rioters in the unrest two years ago.
The group is usually referred as "yellow ribbons", versus "blue ribbons" who are pro-government.

Previous hostility aside, this year the bakery launched a new type of "lace mooncake", in which the filling looks like yellow lace -- which has the same pronouciation as "yellow ribbons".

Advertisement of the new mooncake can also be seen on Stand New's website, which is regarded as a "yellow camp" stronghold.