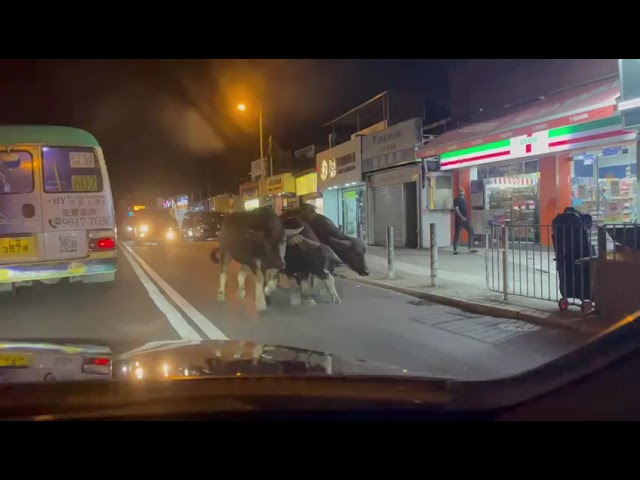 (Central Station) Hong Kong's very own 'running of the brown cattle'
Looking to fly to Spain to witness their unique running of the bulls event in Pamplona? Look no further, because we have our very own "running of the brown cattle" in Yuen Long.
In Spain, the Running of the Bulls is a bullrunning event involving six fighting bulls accompanied by six tamed bell-oxen through the narrow streets of Pamplona during the fiestas of Sanfermin.

Whereas in Hong Kong, we have stray cattle scattered across the New Territories, with people very likely to see brown cattle and water buffalos strolling down the streets in the countryside.

A video of the "running of the brown cattle" in Yuen Long went viral online on Wednesday, showing five brown cattle running down Kam Tin Road near Kam Tin Post Office.

The video - filmed by one of the passengers inside a vehicle - showed the cattle running past their car at close range.

Netizens found the video hilarious and flooded the comments section with funny remarks.

"It is very rare seeing five 'Lamborghinis' at the same time!" One wrote, while another netizen said it is obvious these five cattle have not insured themselves with the proper auto insurance.