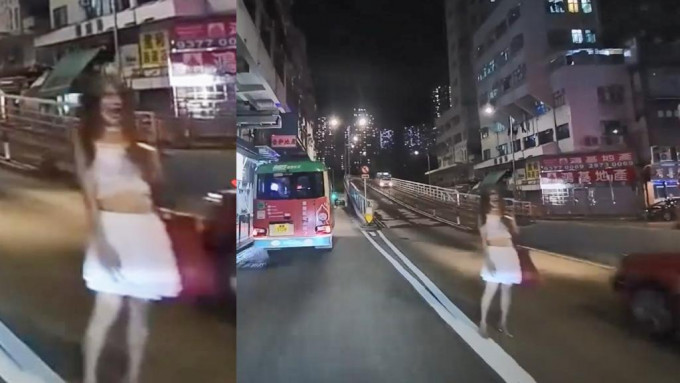 (Central Station) Ghost hoax - Man in white dress scares Aberdeen residents
A driver was surprised to see a "female ghost" in the middle of a road in Aberdeen and even shared online a dashcam video that captured the moment. Luckily, neighbors later reassured that the "ghost" is a man dressed in women's costumes and the roads are not "haunted."
The encounter occurred about 10pm on Monday night when the driver was traveling towards Aberdeen Promenade along Aberdeen Main Road.

The driver slowed down her car as she spotted the "ghost" standing on the white line in between two driving lanes and waving hands, so did a green minibus that came before the car.

The driver also enlarged the frame that captured the "ghost" on camera for a better view. She also said she was really frightened and asked if other netizens see the "ghost" as well.

Some then joked that they didn't see a thing on the road after watching the video several times, and asked what did the driver see back then humorously.

Others who claimed to be residents in the area said the man is "famous" in the neighborhood and he can be spotted roaming in Aberdeen almost every night.