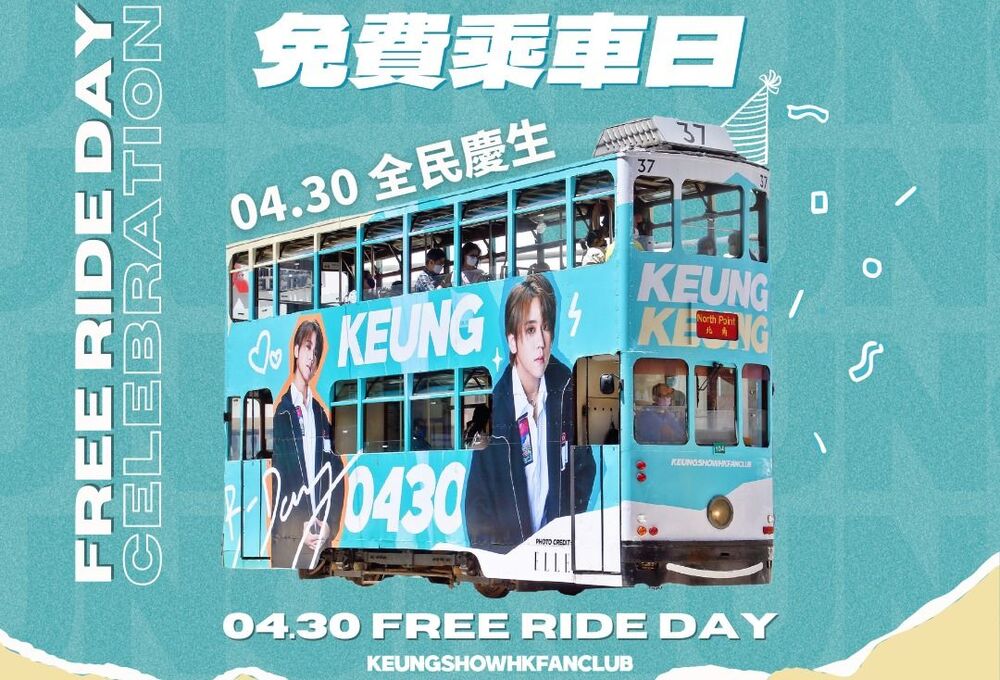 (Central Station) Free tram rides on April 30, thanks to fans of Keung To
Fans of Keung To – member of the boy band Mirror – has come up with a charitable way to celebrate their idol's birthday.
HK Tramways announced there will be a "Keung To's Birthday Free Ride Day" on April 30, organized by KeungShow HKFanClub.

It is the first time for a local community group to organize a free ride day. Similar initiatives in the past are often initiated by companies or business chambers.

Seven free ride days were organized last year, benefiting 1.4 million Hongkongers.