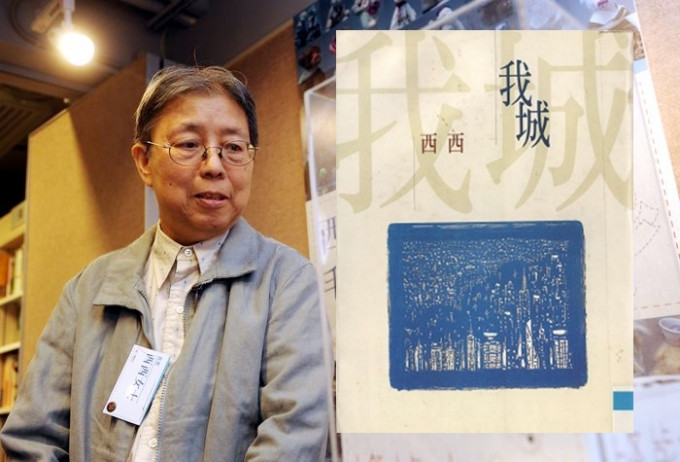 Celebrated writer Xi Xi passes away aged 85
Hong Kong's famous writer Xi Xi passed away at age 85 due to heart disease on Sunday.
Her friends from Su Yeh Publications, a now-defunct publisher co-founded by Xi Xi, confirmed she passed away at 8.15 am after three days of hospitalization.

Born Cheung Yin in Shanghai in 1937, she adopted the pen name Xi Xi and moved to colonial Hong Kong with her family in 1950. She was a productive writer with a creative life spanning over half a century, ranging from novels, poems and prose.

She was often credited with putting Hong Kong on the map in the literary world. Her most famous work is "My City: A Hong Kong Story", which reflects the faces of the city in the 1970s under a childlike narrative.

Another acclaimed work, "Mourning a Breast", was a semi-autobiographical account of her fight with breast cancer in the late 1980s, a subject rarely covered in Chinese-language literature up to that point.

Her imaginative writing often gave mundane events a fairytale twist and was an invitation to "re-examine the world with fresh eyes and childlike curiosity", said Jennifer Feeley, who translated some of her works.

In 2019, Xi Xi became the first Hong Kong writer to win the Newman Prize for Chinese Literature, hosted by the University of Oklahoma's Institute for US-China Issues.

This year, she won the Life Achievement Award of the 16th Hong Kong Arts Development Awards.

Secretary for Culture, Sports and Tourism Kevin Yeung Yun-hung expressed his deepest condolences to Xi Xi's family on her passing.

"She was one of Hong Kong's most important writers, and her passing is a great loss to the city's literacy scene."