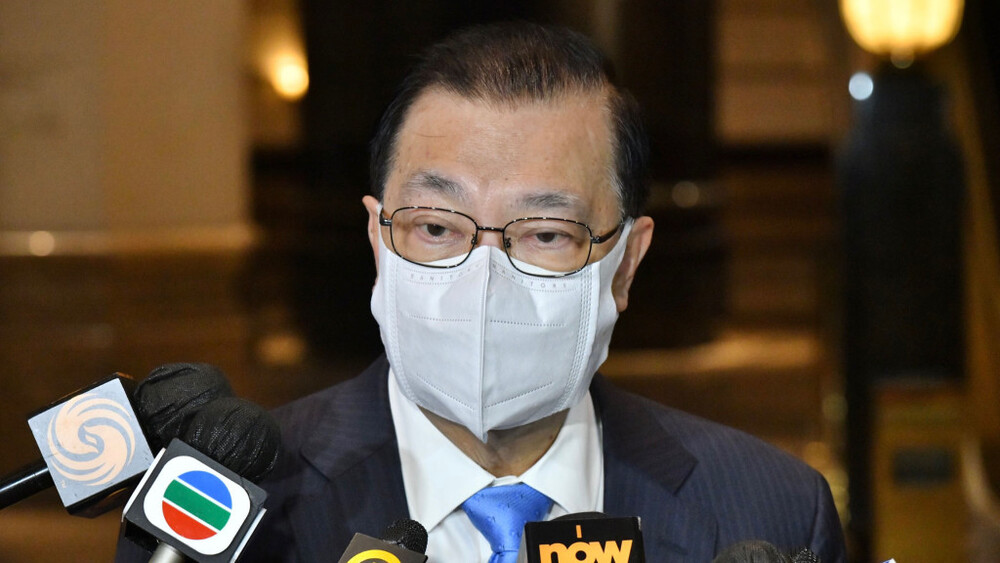 CCP 20th Congress 'won't change Beijing's attitude to Hong Kong'
Pro-Beijing heavyweight Tam Yiu-chung predicted the current policies of the Beijing government on Hong Kong will not change after the upcoming 20th National Congress.
Speaking in a radio program on Wednesday, Tam, a National People's Congress Standing Committee member, noted that the mainland's attitude toward Hong Kong affairs has been stressed by President Xi Jinping in his speech during his visit for the anniversary of Hong Kong's handover on July 1 this year.

The speech delivered by Xi called for "four musts" and "four expectations," which include ensuring the city implements "One country, Two systems", that Beijing holds comprehensive jurisdiction, and that Hong Kong keeps a high degree of autonomy.

"No matter if the top-ranking positions change," said Tam, "the basic disciplines of Beijing dealing with Hong Kong affairs shall be reserved."

He added, claiming his own experience, that a layout of disease prevention policies in the future will be raised during the Congress but may not include details for execution.

The 20th National Congress of the Chinese Communist Party is scheduled to open in Beijing on October 16 and is expected to last about one week.

Separately, Tam offered support for the government's decision to postpone the work of the city's own national security legislation.

"There is no specific deadline for the Article 23 legislation," he said, "I believe the government will launch the work after 'cautious' preparation."

Previously, the government removed the implementation of Article 23 of the Basic Law, a bill stipulating the city to enact its own laws for sedition, from the annual Legislative Council agenda list this year.