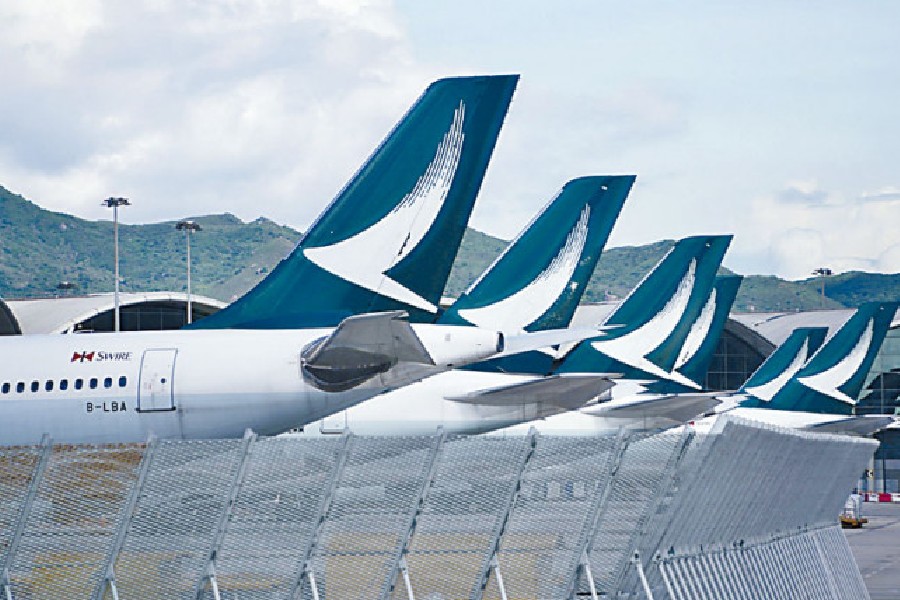 Cathay warns of disciplinary action for pilots said to be attempting to defraud overtime pay
Cathay Pacific is considering disciplinary action against pilots taxiing planes at "considerably slower speeds" for arrivals and departures that caused runway congestion. Sources suggested that could be attributed to pilots wanting to increase their flight hours in a bid to get more pay.
In an internal email to its pilots recently, the local flagship airline said the Airport Authority informed it about the data indicating "some Cathay Pacific aircraft were taxiing at considerably slower speeds than other operators" and congested the airport.

"Our own HK Airport team has confirmed that they have tracked similar instances in their own systems," the airline said in the email.

It is important for the taxi times to be kept to a minimum while maintaining a safe and compliant operation at the airport. The guidance in relation to taxi speeds stated that speeds up to 30 knots are acceptable when conditions permit, and the average speeds of 15 to 20 knots could be achievable at Hong Kong International Airport in most instances.

Cathay said it does not intend to review historical data at this stage but will investigate any data Airport Authority or the airline team provides from this point forward.

"Should cases be identified where individual aircraft are taxiing at speeds below the average of others in the same time frame, then we will follow up and take any further action that may be required."

Some suggested that pilots would like to get more overtime pay as their salaries have been cut by 30 percent compared to the pre-pandemic period, while also showcasing their discontent about the new contracts with Cathay, according to sources.