The airline's efforts to comply with government rules include requesting records of the time Cathay staff enter and leave hotel rooms, according to a leaked email.
Cathay Pacific aims to stop pilots from leaving overseas hotel rooms with a one-time-use keycard to minimise Covid-19 risks, but the measure has stoked data privacy concerns as the airline steps up monitoring of staff flying abroad.

Efforts by the city's flagship airline to comply with strict government measures include requesting records of the time Cathay staff enter and leave their rooms, according to a leaked email the company's hotel supplier sent to the JW Marriott in Dubai.

Hong Kong stepped up pressure on airlines last month to confine pilots to hotel rooms and limit their movements after three Cathay cockpit crew who were exempted from local quarantine returned from Frankfurt, Germany, and re-entered the community while infected with Covid-19.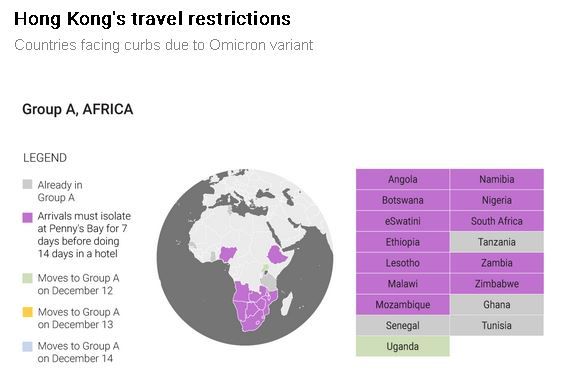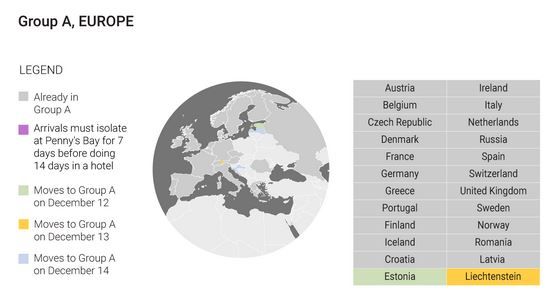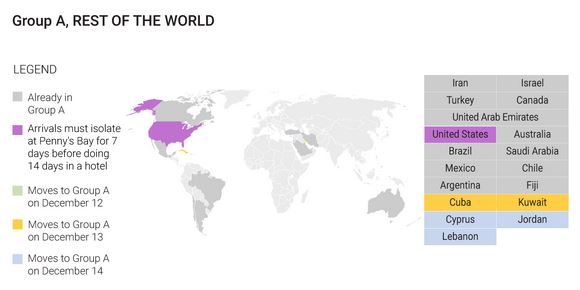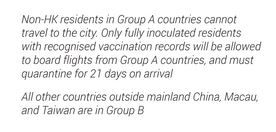 In response to the leaked email, Cathay said: "We are exploring smart technology options to comply with the government requirements. We will ensure the option taken will be in full compliance with the data privacy requirements."

Measures the government ordered last month included assigning on-site workers to monitor cargo crew at overseas hotels and stepping up independent auditing to ensure staff compliance to minimise infection risks.

The leaked email, dated December 7, was sent by Cathay's hotel supplier Accommodations Plus International (API) and asked on behalf of the carrier for hotel rooms with one-time key access at the JW Marriott in Dubai.

Such a key would prevent flight crew from leaving their room after tapping or swiping it on the door once, with the card subsequently deactivated.

"Cathay wants to know if this is possible to do the read of logs in the room?" an API worker asked a senior Marriott hotel employee in the email, which was subsequently shared in a companywide internet chat room.

The email went on to explain the meaning of the request: "I.e. recording the time people enter or left the room? If so, how easy [is it] for your hotel to pull that report that to be share (sic) with Cathay?"

Marriott did not respond to requests for comment. API could not be reached for comment.

Legal scholar Stuart Hargreaves, who specialises in privacy law at Chinese University, said irrespective of the country where Cathay was obtaining the data, it would be governed by Hong Kong's Personal Data (Privacy) Ordinance (PDPO).

"The PDPO does feature exemptions that are health-related – i.e. personal info may be used without the consent of the data subject where it will prevent serious harm to the health of others," Hargreaves said.

"But that is not a blanket excuse – a restriction on personal privacy must be proportionate to the benefit gained."

Hargreaves added that if Cathay staff were required under their contracts or agreed to remain in their hotels while working overseas, then "the use of their keycard info to confirm they did indeed remain inside the room is probably acceptable under the PDPO".

The Hong Kong Aircrew Officers Association, the trade union that represents Cathay pilots, on Saturday described the email request as "disturbing".

"We do not know what other covert measures, if any, the company may be utilising to monitor their staff," the 2,200-strong union said.

"This type of surveillance may be illegal in some jurisdictions. We are seeking legal clarification on this."

It added that it was "strongly opposed to this latest infringement" and would be seeking advice. The union asked crew to comply, for now, otherwise they risked disciplinary action from the company and government.

Flight staff have been given leeway to leave their rooms to collect food deliveries from hotel lobbies. Overnight room service may not be available and some hotels do not offer such amenities at all because of the Covid-19 situation.

The airline's general manager of operations Mark Hoey acknowledged concerns regarding "access to food at some of our hotels," in a memo earlier this week.

"The crew services team are working on getting 24/7 access to food in all of our hotels," he said, adding staff might not get a "full room service menu, but access to a limited menu during some hours," because of Covid-19 limitations and hotel staffing in the United States and Europe.

Stricter measures imposed on aircrew, and the fallout from the dismissal of the three pilots in the Frankfurt incident, have led to a spike in resignations and more aircrew considering quitting given the overall pressure they faced, which is unique to Hong Kong and mainland China.

Crew still flying have opted in higher numbers to snub routes operated by Cathay that involve quarantine, leading to the airline cancelling more flights.

Airlines are still waiting for the government to issue exemptions or the rules aircrew will need to follow, which will dictate for the foreseeable future how many flights carriers can mount.

Hong Kong on Saturday recorded one imported coronavirus case, involving a foreign domestic helper whose infection was picked up during mandatory quarantine after arrival. The city's infection tally stands at 12,483, with 213 related deaths.

The government also announced Cyprus, Jordan and Lebanon would join the growing list of Group A countries on Tuesday, meaning returning Hongkongers must undergo 21 days of quarantine, following the discovery of Omicron cases there.