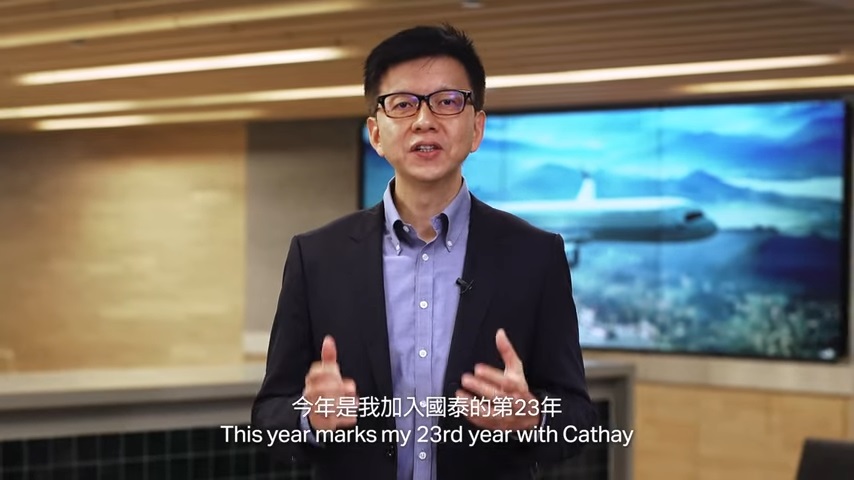 Cathay's new chief wants flight capacity to return to pre-pandemic levels in two years
Cathay Pacific will provide more flights to connect passengers to the world, with a goal of flight capacity fully returning to pre-pandemic levels before the end of 2024, said the airline's new Chief Executive Officer Ronald Lam Siu-por. 
Lam said in a letter that the flight capacity of Cathay and Hong Kong Express currently is about one-third of the pre-pandemic levels. He continued that the airline aims to push the capacity back to about 70 percent of pre-pandemic levels by late 2023 and expects a full recovery by 2024. 

"To start, we are ramping up flights to connect you with the world once again," Lam said in a separate video when delivering his New Year's greetings. 

He noted that the group is "rapidly adding resources" to strengthen customer services and hoped services will resume normal as soon as possible. 

Lam also said the group is now stepping up its social network function to provide more channels for passengers. 

"This year, we are allocating twice as many seats per flight for redemption compared to 2019," he added. 

Lam pointed out that 2023 marks his 23th year at Cathay, and he was thrilled for taking over the post of CEO. The three-runway system can also establish Hong Kong and the Greater Bay Area as one of the strongest international hubs, he added.