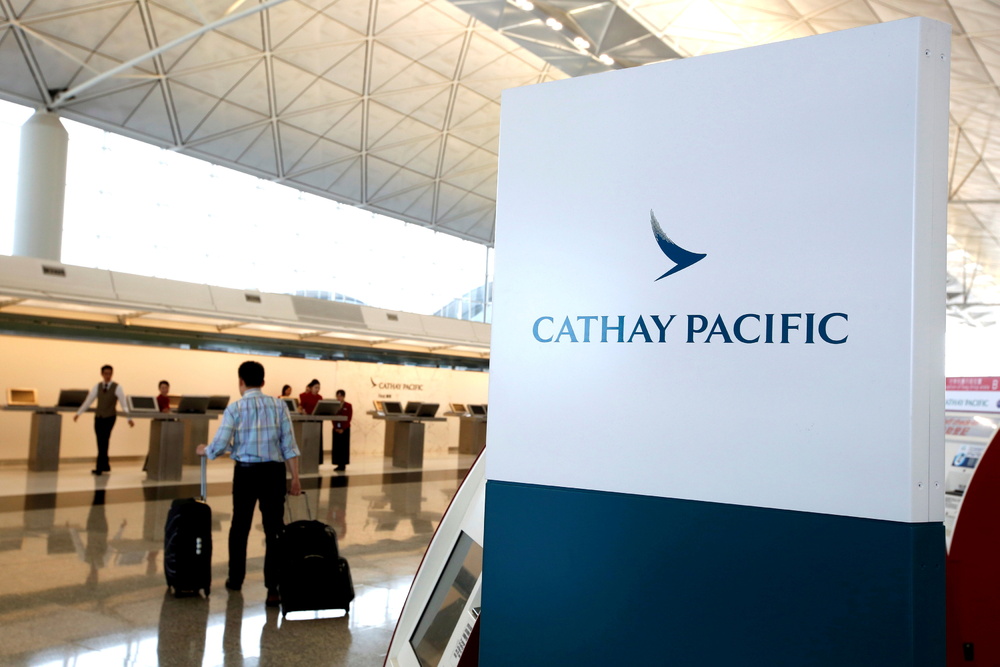 Cathay's new app mandate asks aircrew to record all activities and visits
Privacy concerns were raised after Cathay Pacific mandated crew members to use a designated mobile app to record every place they visit, including friends' homes and premises that do not ask citizens to scan the LeaveHomeSafe venue QR code.
Cathay recently sent an internal notice to staff and said to cope with the relaxed quarantine requirements for aircrew, all crew members must use the "Crew Activity Log" app provided by the company and record all visits within seven days upon arrival.

The government, starting this month, shortened hotel quarantine for passenger flights aircrew to three days and canceled the requirement for aircrew of cargo flights.

Yet, the relaxed quarantine measures only apply on the condition that aircrew use the designated app, according to staffers, who described the app as the "spicier" version of the LeaveHomeSafe app.

It is understood that the requirement has taken effect already. Apart from the first three days in the quarantine hotels, staffers need to record all activities outside of home between the fourth and the seventh days.

Returning aircrew must record all their visits no matter private or public premises, as Cathay warned staffers that the company will conduct random inspections and anyone not complying with the mandate will face disciplinary actions or even termination of employment.

Aircrew must also submit proof, including a screenshot of the LeaveHomeSafe app.

A staffer predicted it is a solution agreed between Cathay and the government in exchange for the quarantine requirements to be relaxed.

The staffer believed the new mandate aims to help authorities work on contact tracing, but questioned authorities are collecting too much personal information.

The airline also said in the notice that employees' whereabouts will be kept as confidential information that only authorized personnel could access. Cathay pointed out that the requirement of uploading the information is a clause spelled out by the government.

Cathay noted that the information would only be handed over to the government upon request.

Cathay Pacific said in a response that to comply with the government revised testing and quarantine arrangements for aircrew back in April, which include aircrew shall keep a log of their activities until the seventh day following their arrival, the company has introduced the Crew Activity Log app to help aircrew to record and submit supporting documentation of their out-of-home activities during the medical surveillance.

"The Company is collecting only the data required by the relevant Government authority. We take the privacy of our employees seriously. We have ensured that these arrangements are in compliance with the government's requirements, as well as the relevant personal data privacy regulations," it added.