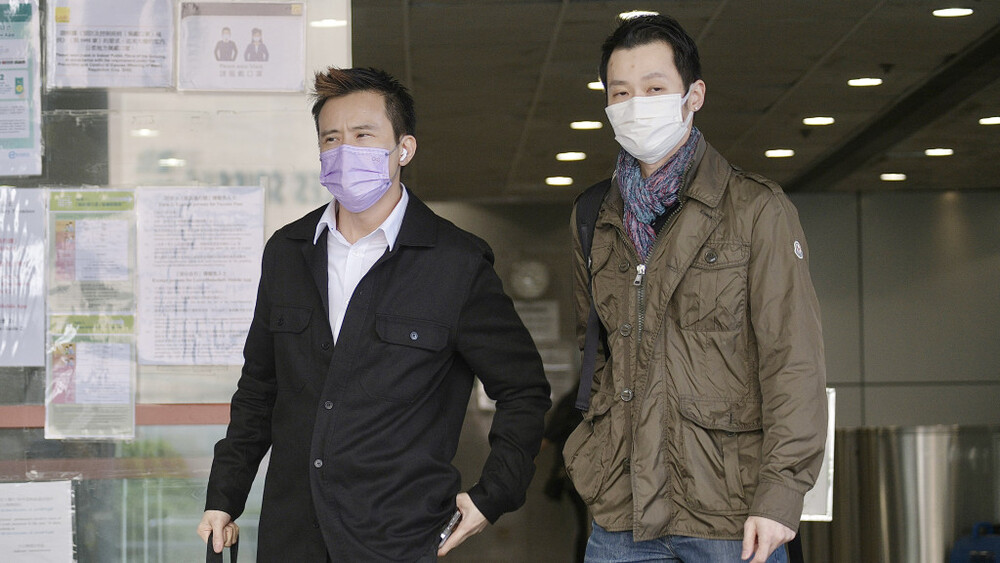 Cathay pair get eight weeks for breaching Covid rules
Two former Cathay Pacific flight attendants were sentenced to eight weeks in jail on Wednesday following their conviction of violating anti-epidemic rules by going out unnecessarily during home quarantine, which might have brought the Omicron variant to the city last December.
The pair was brought to the Eastern Magistrates' Courts for sentencing this morning.

Wong Yoon-loong, 46, and Nilsson Lau Lok-wang, 45, had earlier pleaded not guilty to three counts of failing to observe the conditions specified by a health officer as persons subject to medical surveillance.