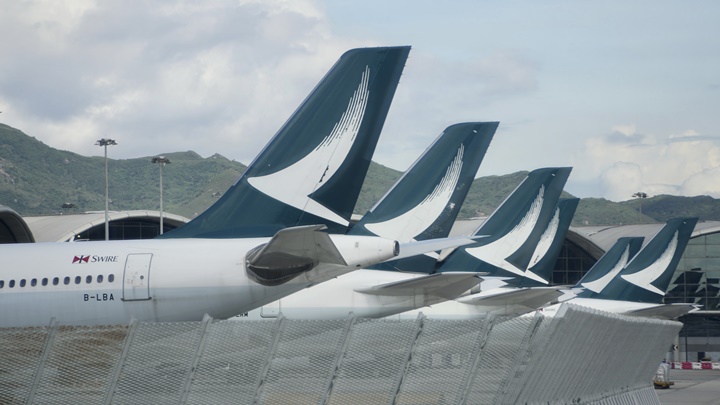 Cathay Pacific to more than double flights from HK to China
Cathay Pacific Airways will more than double its flights to mainland China to 61 return services a week from January 14 following the resumption of quarantine-free travel between Hong Kong and the mainland.
Starting this Sunday, it will increase flights between Hong Kong and Beijing to 10 pairs per week; and flights between the city and Shanghai to 21 pairs per week.

From January 14, the airline will increase flights between Hong Kong and Xiamen to four pairs per week.

The airline aims to operate over 100 return flights a week by March, said in a statement Thursday. It currently operates 27 flights a week from Hong Kong to the mainland, as well as 50 from mainland to Hong Kong.

Cathay was hit particularly hard by the pandemic, which left Hong Kong largely cut off from the rest of the world and saddled the carrier with record losses as it operated at just a tiny fraction of its usual capacity.

The company expects to be at about 70% of pre-pandemic capacity by the end of this year and return to pre-crisis levels by the end of 2024.