The 36-year-old, exempt from typical quarantine restrictions, was allowed to leave his home and travel within the city for two days before testing positive.
A quarantine-exempt Cathay Pacific cargo pilot has been confirmed as the first carrier of the coronavirus' more transmissible Omicron variant to enter the Hong Kong community.

The confirmation brings the total number of Omicron infections recorded in the city to 14 – all imported – including two from Britain and one from Nigeria logged on Saturday. None of the pilot's close contacts have tested positive so far.

Hong Kong also confirmed two Covid-19 cases that did not involve the new variant – arrivals from Canada and Nepal – taking the city's overall tally of infections to 12,518, with 213 confirmed deaths.

Despite the two new Omicron cases from Britain, the government continues to vacillate on whether to elevate the country's risk-level to the category with the most stringent control measures. The country faced a daily record high of 92,503 new Covid-19 cases on Friday.

Health experts have in recent days suggested tightening quarantine measures for local cargo pilots, who are currently only required to self-isolate at home and allowed to leave for up to two hours a day for Covid-19 testing and other essential activities.

The 36-year-old Cathay pilot, who arrived from Anchorage in the United States on Monday, left home to buy food and undergo Covid-19 screenings before testing positive on his third day after arrival. The case triggered a lockdown and mandatory testing at his block of flats in Yau Ma Tei on Thursday.

The Transport and Housing Bureau on Friday said it was very concerned about the infection and had asked the airline to investigate and carry out follow-up measures.

Cathay Pacific on Saturday said the infected crew member "had followed and complied with our internal guidelines on anti-epidemic measures in Hong Kong and overseas."

At question, however, is whether those rules are tough enough.

Overseas air cargo crews are subject to hotel quarantine after flying into the city, while their local counterparts can obtain exemptions and self-isolate at home. But some have argued that eliminating those exemptions could undermine Hong Kong's ability to import goods and produce, affecting the wider global supply chain.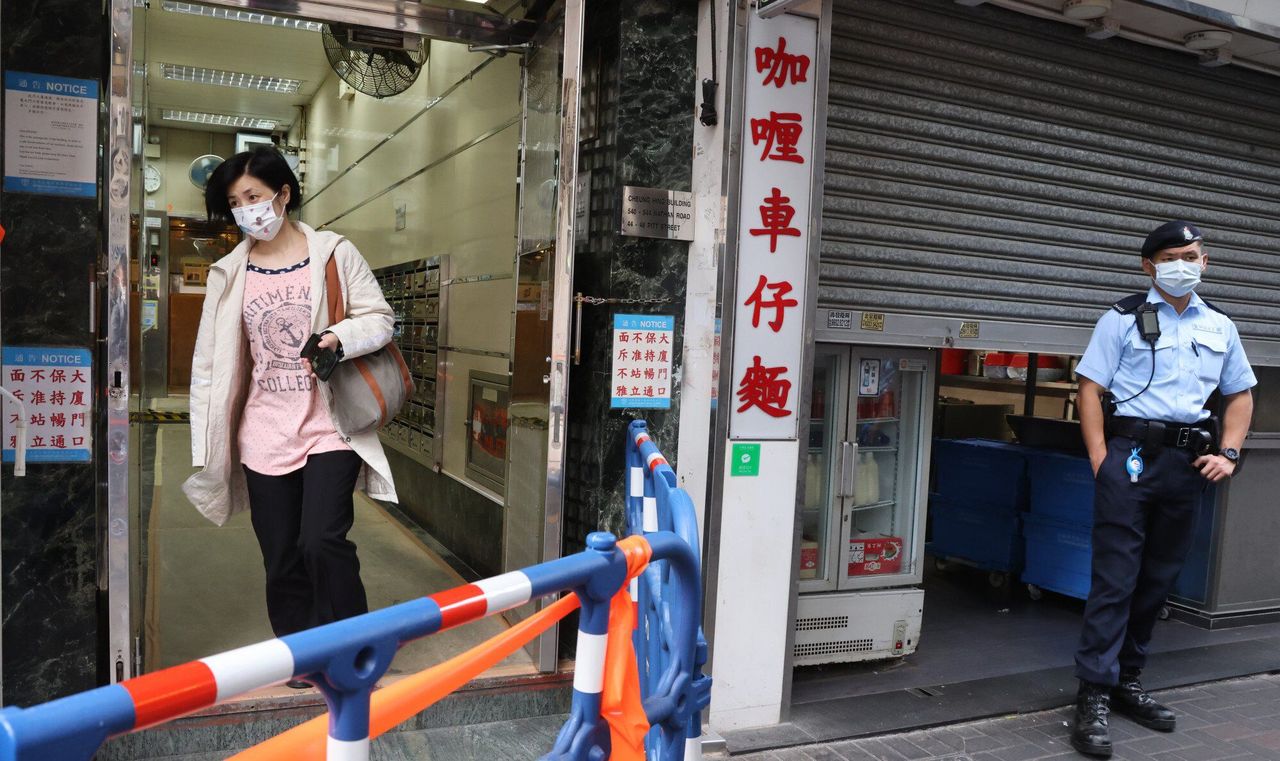 A Cathay Pacific cargo pilot's recent positive coronavirus test led to the mandatory testing of residents of the Cheung Hing Building in Yau Ma Tei.

Industry sources said airlines had been waiting for weeks for the government to unveil changes to aircrew quarantine rules, but they said it might not happen until the new year.

The changes have been anticipated since three quarantine-exempt Cathay cargo pilots back to Hong Kong from Frankfurt, Germany, tested positive for Covid-19 after having spent time in the community. The trio lost their jobs after having broken company rules by leaving their hotel rooms and then lying about it.

Pilots are forbidden from leaving their hotel rooms while working overseas, and can only come and go to the airport for flight duties.

Quarantine-exempt cargo pilots' health is monitored via daily Covid-19 testing and frequent temperature checks. Additionally, pilots movements are significantly restricted outside the home to approved activities.

The new Omicron case also applies added pressure on a planned reopening of the border with mainland China, as Guangdong province is coping with new outbreaks in Dongguan and Guangzhou.

The Post reported earlier that the reopening could start after this Sunday's Legislative Council election, with up to 3,000 Hong Kong residents per day eligible to cross the Shenzhen border into Guangdong, depending on the pandemic situation on both sides.

While Secretary for Constitutional and Mainland Affairs Erick Tsang Kwok-wai did not disclose an exact date for the long-awaited border reopening during a Saturday radio appearance, he did say: "Good news will come soon unless any special situation happens."

While Tsang said both sides had been liaising closely to iron out the final details, he called on residents, including those hoping to reunite with family members, to be patient and comply with anti-pandemic measures.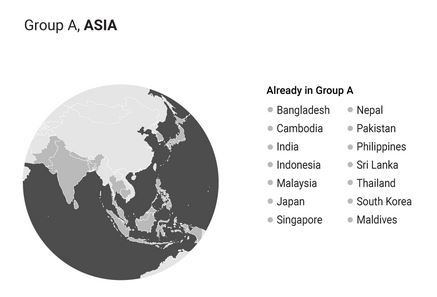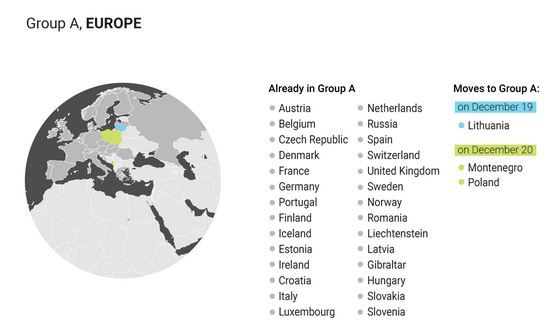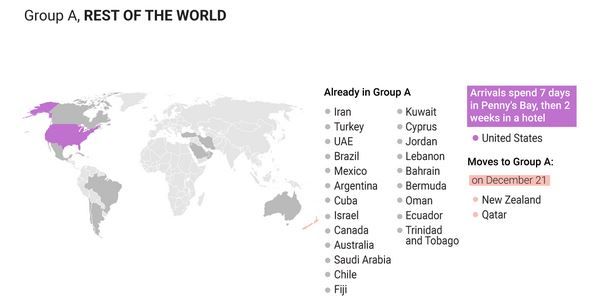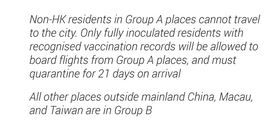 A government spokesman on Saturday said the administration would consider the needs of both business and non-business travellers when setting the quota for border crossing.

As of Saturday noon, about 577,000 people had registered for the city's health code, a Covid-19 risk indication mechanism required by mainland officials as a prerequisite for the border reopening, and 318,000 had activated their accounts.

Separately, the government announced on Saturday that it was adding Egypt, Morocco, New Zealand and Qatar to its high-risk Group A category, meaning Hong Kong residents travelling to the city from those places are subject to 21 days of quarantine on arrival. The rule change will take effect on Tuesday, and was prompted by confirmed Omicron cases in the four countries.

Hong Kong has so far added 96 countries and territories to Group A, 71 of which were recently included due to the spread of the Omicron variant.

Residents returning from countries under a newly created subset of the high-risk tier must spend the first seven of their 21 days' quarantine at the Penny's Bay government isolation camp and submit to more frequent testing.

Currently, only the United States and a dozen African nations are on that list.