With the A321neo, which can carry 202 passengers, the airline hopes to keep customers from defecting to the upstart Greater Bay Airlines.
Cathay Pacific on Tuesday offered a glimpse of what upstart Greater Bay Airlines (GBA) will have to face in its backyard – a new hi-tech Airbus A321neo plane aimed at ensuring passengers do not defect to the newcomer.

Hong Kong's largest airline, which will launch its first commercial flight with the new plane on Wednesday, is flexing its wings as GBA inches closer to securing regulatory approval to launch later this year.

"There will always be competition, but with the introduction of our product, we believe it is a big testimony to our continued investment in the customer experience. I believe it will be the most enjoyable experience in regional flying," Vivian Lo Wing-yee, Cathay's general manager for customer experience and design, said at the aircraft's unveiling at Hong Kong International Airport.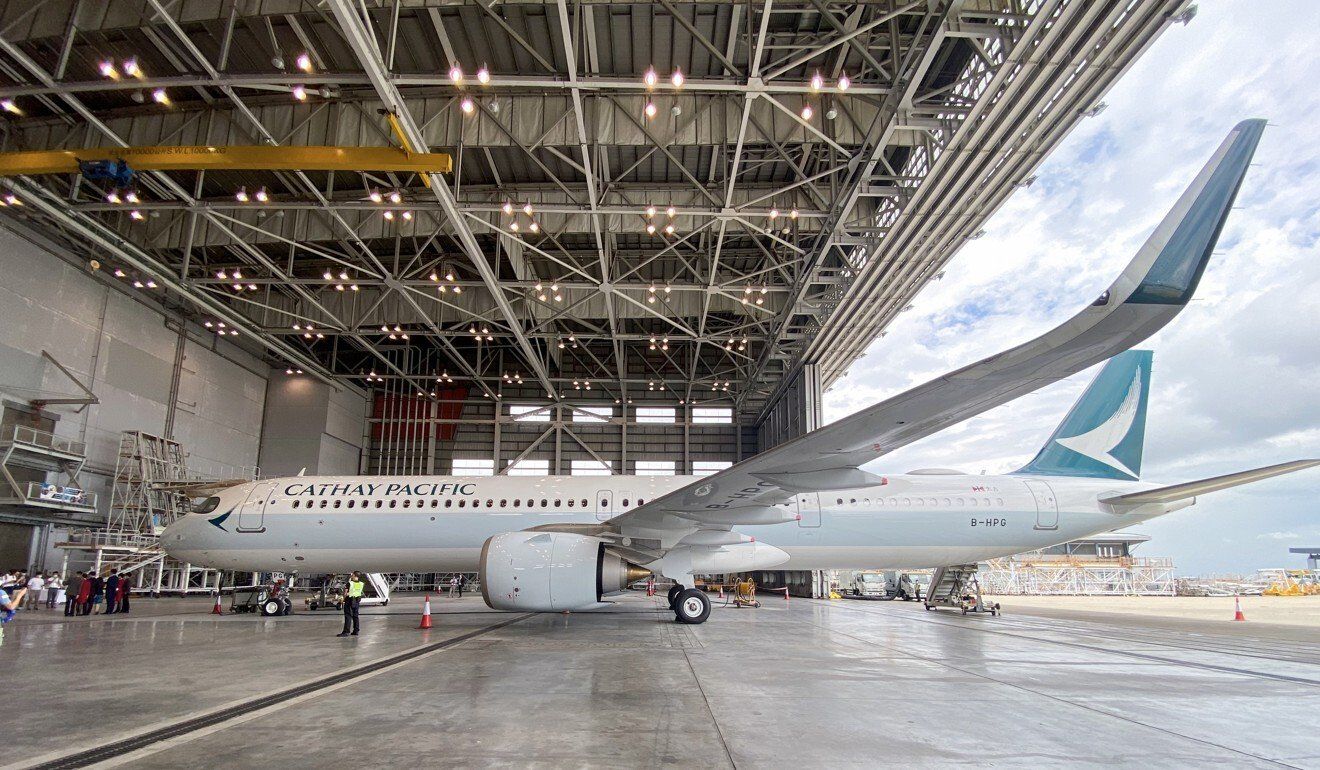 Cathay Pacific's newest aircraft, the Airbus A321neo.

GBA will start a series of test flights from August 15 overseen by the city's aviation regulator, a key stage in securing permits to start flying. The upstart's first branded Boeing 737 was seen emerging from a maintenance hangar in Guangzhou in Guangdong province last week.

With the A321neo, Cathay has secured bragging rights to a world first – an aircraft with in-flight entertainment screens packing 4K resolution. The plane also offers more reliable high-speed Wi-fi, and will use the same economy class seats as the ones available on its long-haul flights.

The aircraft can seat 202 passengers, 30 more than the previous iteration of the A321, after gaining extra room by repositioning aircraft doors and toilets, as well as shrinking the space for business class. Legroom in economy extends 30 inches, two inches less than on long-haul flights.

But some travellers have bemoaned a missed opportunity of introducing fully reclining business class seats in line with regional competitor Singapore Airlines.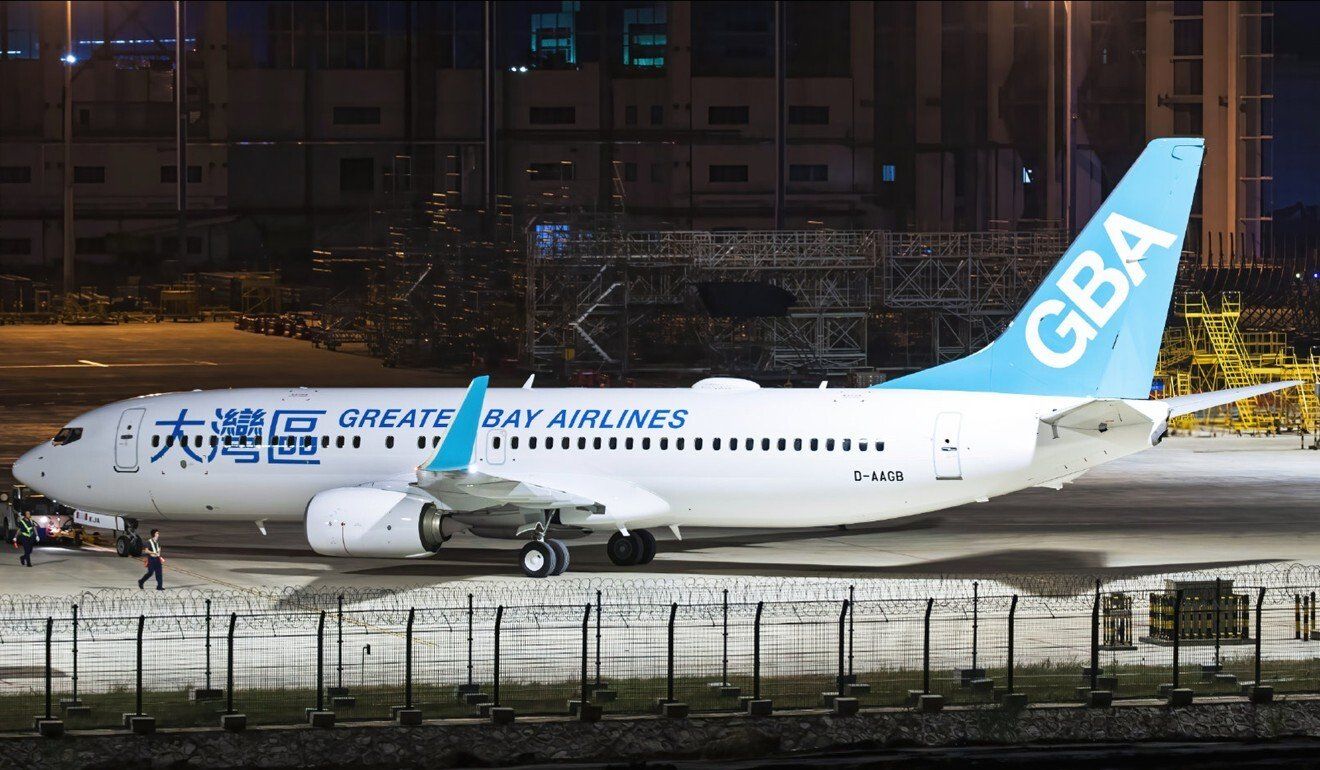 A Boeing 737 operated by regional upstart Greater Bay Airlines.

With the border between Hong Kong and mainland China still largely shut due to the Covid-19 pandemic, most of Cathay's national routes operate once a week.

Cathay has chosen Shanghai's Pudong Airport for the A321neo's maiden flight, but with the airline's flights less than 20 per cent full all year, only a handful of travellers are expected to be on board.

Lo insisted that when passengers eventually returned, they would see a variety of improvements but she remained coy about the changes.

"This is only the beginning, and with the progressive reopening, we do see continuous improvement in customer experience to be launched, so we are quite confident in our future," she said.

The aircraft displayed by the airline was previously painted in the colours of the now-defunct Cathay Dragon, but it never served a paying passenger as the regional carrier was shut down last October amid cost-cutting measures by its parent company.

Cathay Pacific is banking on winning back the vast majority of its lucrative China routes that were held by Dragon – 326 flights across 21 routes to an array of mainland cities.

The airline will unveil its financial performance next week for the first six months of 2021. It delivered an upbeat assessment in June on its financial health for the next six months, saying aggressive cost-cutting had slowed its monthly cash burn rate. While it still expected a "very substantial loss" in the first half of 2021, the amount would be somewhat lower than the HK$9.87 billion (US$1.27 billion) lost in the first half of last year, and the HK$11.78 billion in the second half of 2020, the company told analysts.