A Cathay Pacific crew member was among the nine new imported Covid-19 cases – all suspected to involve the Omicron variant – reported on Monday, triggering compulsory testing at a Mong Kok residential block.
Another two karate athletes who competed at the Asian Championships in Kazakhstan were confirmed to have the coronavirus on Monday, taking the number of those infected on the same occasion to seven.

The Centre for Health Protection said the new imported cases comprise five males and four females, aged 19 to 59. They had been to Australia, France, South Korea, Saudi Arabia, South Africa, United Kingdom, Kazakhstan, Kenya and Qatar.

One was a 42-year-old aircrew member who lives at Tower 7, Phase 1, Park Avenue, 18 Hoi Ting Road, Mong Kok.

She departed Hong Kong on December 22 for Australia and returned to Hong Kong on December 24 by flight CX138.

She is a co-worker of an earlier imported case. Her sample tested positive on December 25 during quarantine at the Penny's Bay Quarantine Centre.

As a prudent measure, the places where the positive person resided or visited in Hong Kong during the incubation period have been included in a compulsory testing notice.

The center is also investigating a case of Covid-19 confirmed in Shanghai. He is a 26-year-old who lives at Crowne Plaza Hong Kong Kowloon East. He traveled to Shanghai on December 19 on flight MU508 and tested positive in Shanghai on December 24. The places where the patient resided, worked, and visited in Hong Kong during the incubation period have been included in a compulsory testing notice.

Seven karate athletes who flew back from Kazakhstan via Seoul last Thursday have tested positive for Covid-19 after they competed at the Asian Championships last week.

They included National Games bronze medalist Lau Chi-ming, the brother of Olympian Grace Lau Mo-sheung, who won bronze in the women's kata event.

Lau Chi-ming said at least 60 athletes from around the world were infected after joining the same event.

He said hotel workers in Kazakhstan did not wear masks. Many athletes ignored the requirement to wear masks at the competition venue.

Locals were also allowed to enter the competition venue during the finals, in breach of the original plan to allow only athletes in.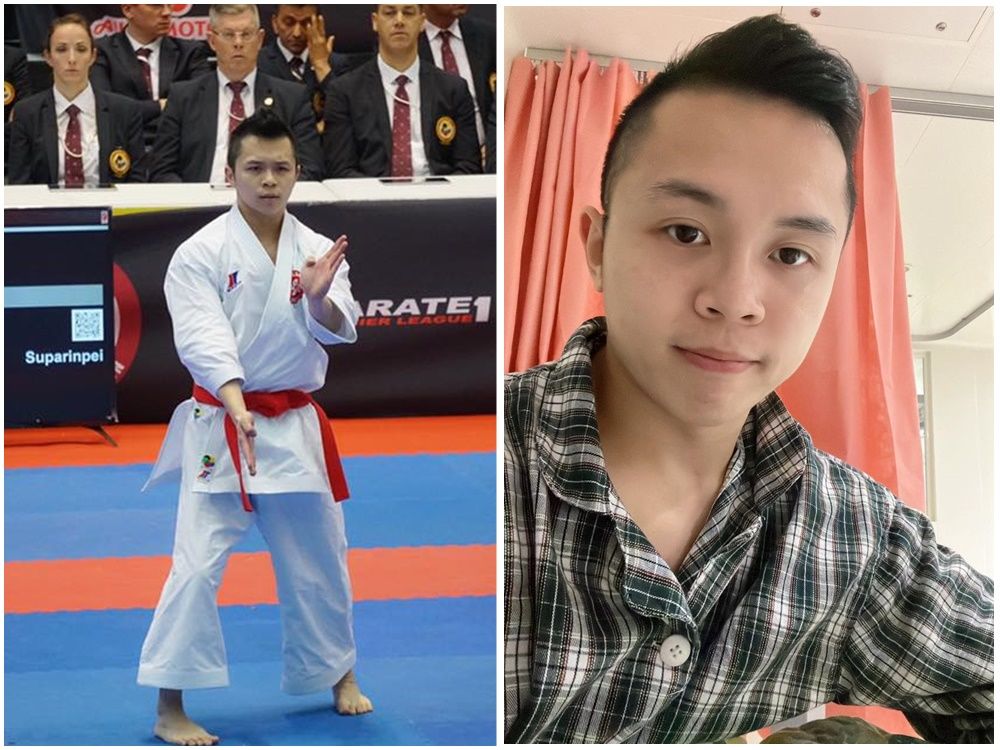 National Games bronze medalist Lau Chi-ming