The latest case comes after two other pilots flying from Frankfurt to Hong Kong tested positive just days ago, forcing nearly 200 people into isolation.
Cathay Pacific will move its aircrew to a different hotel in Frankfurt and tighten other measures after a cargo pilot arriving in Hong Kong from the German city tested preliminary-positive for Covid-19, triggering a lockdown at his residential estate.

The 53-year-old aircrew member was found to be carrying the L452R mutant strain linked to the more infectious Delta variant after returning to Hong Kong on November 7, the Centre for Health Protection revealed on Saturday.

Cargo pilots are exempt from hotel quarantine, but after two other Cathay ones tested positive with the Delta variant earlier this week, fears are growing that the special treatment could spark new community cases and derail the city's efforts to match mainland China's zero-Covid approach and fully reopen the border.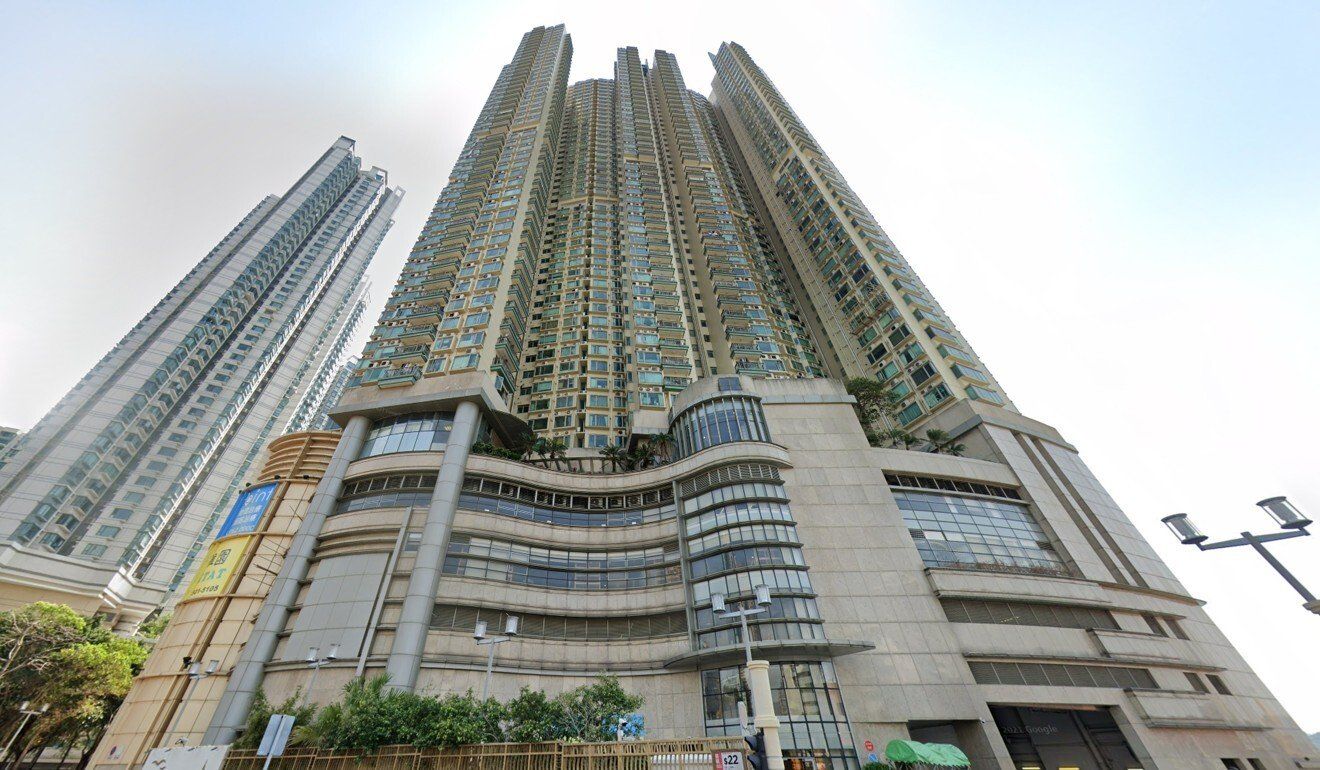 A lockdown order was issued for Hampton Place in Tai Kok Tsui, where the pilot lives.

Authorities on Friday said it would be mandatory for all local aircrew to receive Covid-19 booster shots, while requiring those who operated cargo flights to be tested daily and placed under stricter monitoring at outports.

Following the emergence of the latest case, Hong Kong's flagship airline said that all flight crews were fully vaccinated and the company was conducting a thorough internal investigation into the cases involving cargo flight workers.

"As a precautionary measure, we have immediately arranged another hotel for aircrew staying in Frankfurt and will suspend layovers at Frankfurt for our cargo aircrew as soon as practicable," it said.

"As an immediate action, we will step up our compliance checks at overseas stations to ensure Cathay Pacific's health and safety protocols are being strictly followed by aircrew during their layovers."

The cargo crew members stayed at the Hyatt Regency Mainz, according to sources.

The latest patient previously tested negative on October 31 before leaving on November 3 and again upon arrival last Sunday, but a sample collected on Friday came back preliminary-positive. He is asymptomatic and registered CT values of 24 to 26. The lower the CT value, the higher the viral level and more infectious the person may be.

Towers 1, 2 and 3 of Hampton Place in Tai Kok Tsui, where the man lives, were issued with a compulsory testing order.

Hong Kong confirmed two new Covid-19 infections on Saturday, involving arrivals from Pakistan and Mauritius, with the latter involving a mutant strain of the virus. The pair, who travelled on Emirates Flight 384 from Dubai on November 11, took the city's overall tally to 12,380 cases, with 213 related deaths.

Authorities on Wednesday revealed that the two other Cathay cargo pilots tested positive for Covid-19 upon their return from Frankfurt last Saturday and were staying at home in Tsim Sha Tsui and Discovery Bay, respectively.

Officials put their household members and close contacts under quarantine. They included 120 students at Discovery Bay International School, where the wife of one of the pilots teaches and their two sons attend, and 13 other close contacts of the Cathay worker. Sixty friends and colleagues of the other pilot were also quarantined.

Health authorities said the pair were most likely to have been infected in Germany because they repeatedly tested negative before leaving Hong Kong. They also had a high viral load, which suggested their infection was recent, probably in the past week.

Europe reported almost 2 million coronavirus cases last week, the most in a single seven-day stretch on the continent since the pandemic started in January 2020.

Germany is currently deemed as a medium-risk country by Hong Kong authorities, which means that fully vaccinated travellers are subject to two weeks of mandatory hotel quarantine while unvaccinated arrivals must isolate for three weeks.

Respiratory medicine expert Dr Leung Chi-chiu said Hong Kong-based aircrew should be required to undergo quarantine before being allowed into the densely populated community.

"With the current Delta variant wave in Germany, the air cargo crew are at very high risk," he said. "This case further illustrates the grave risk posed by such quarantine exemption to our community."