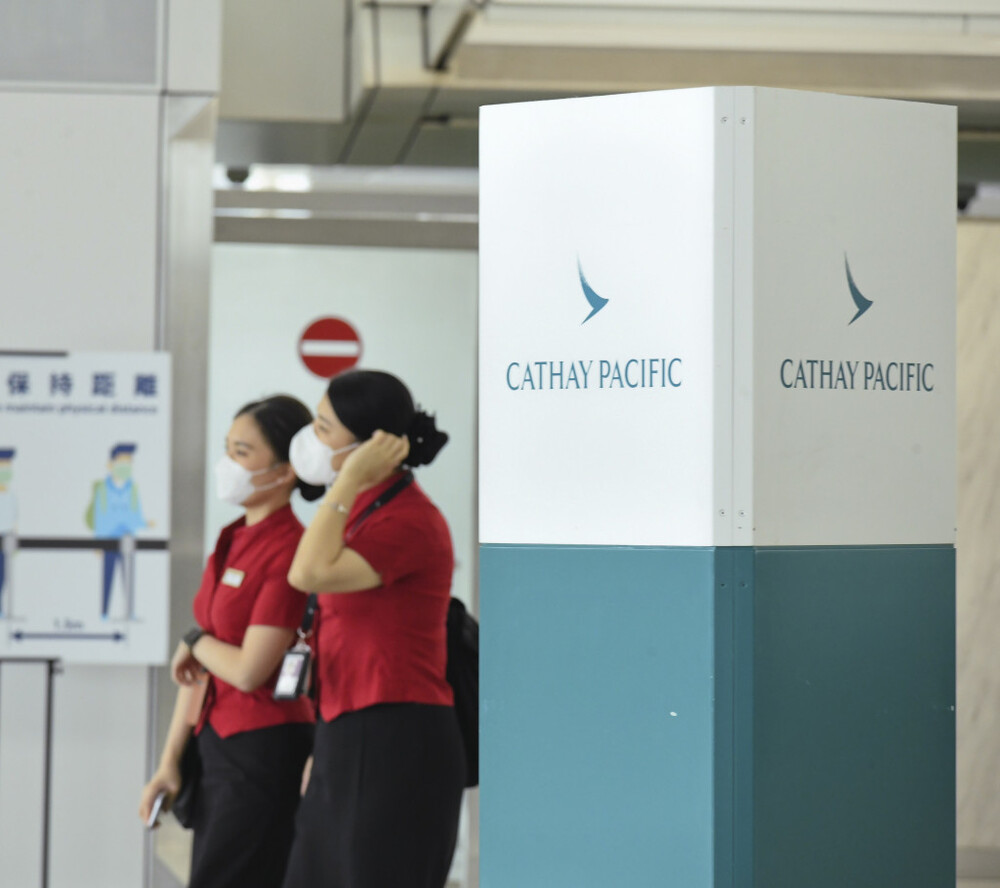 Cathay cabin crew to seek strike against poor treatment
Aircrew of Hong Kong's flag carrier Cathay Pacific Airways announced on Tuesday that it may seek a strike against poor treatment as the company recovered from the epidemic's effects.
Cathay Pacific Airway Flight Attendants Union, the company's largest employee union, held an Emergency General Meeting this afternoon to discuss the company's failure to provide feedback regarding their demands for improving treatment, claiming it would launch strikes at Christmas or New Year considering the company's response.

"We are suffering an unreasonable workload," said a veteran stewardess of the Union, claiming more flights were added, but manpower was reduced by the company, despite it claiming the airline industry has seen its recovery.

"The crew for each flight has seen one head cut since this January," she said.

A flight attendant surnamed Lo said the break time in work of staff was significantly reduced.

"We used to get at least one day off after a long-distance or one-day return flight, or rest after working for three days in a row," she said.

"However, the current rest time was reduced to 15-17 hours, and would be even shorter if deducted the time spent on crossing the customs and commuting to hotels," Lo said.

The Union addressed an open letter to the Airways' CEO Augustus Tang Kin-wing last Thursday asking to improve their treatment but failed to get a response.

Cathay announced in November to recruit over 4,000 employees, including around 2,000 flight attendants, with a salary increase of 3.3 percent for all the eligible staff.

However, the salary increase was nothing but minimal help, slammed the Union.

A spokesman for Cathay Pacific said Tuesday the airline has communicated with their crew and the Union to gather feedback and explain the steps they are taking.

"We have experienced some temporary rostering issues which have arisen as the airline rebuilds its network. Many of these issues have already been resolved in time for the January roster. We ask for our crew's patience as we continue to resolve the remaining issues as our network is restored," the spokesman added.

Cathay also assures the flight services will continue as scheduled and there is no need for concern.