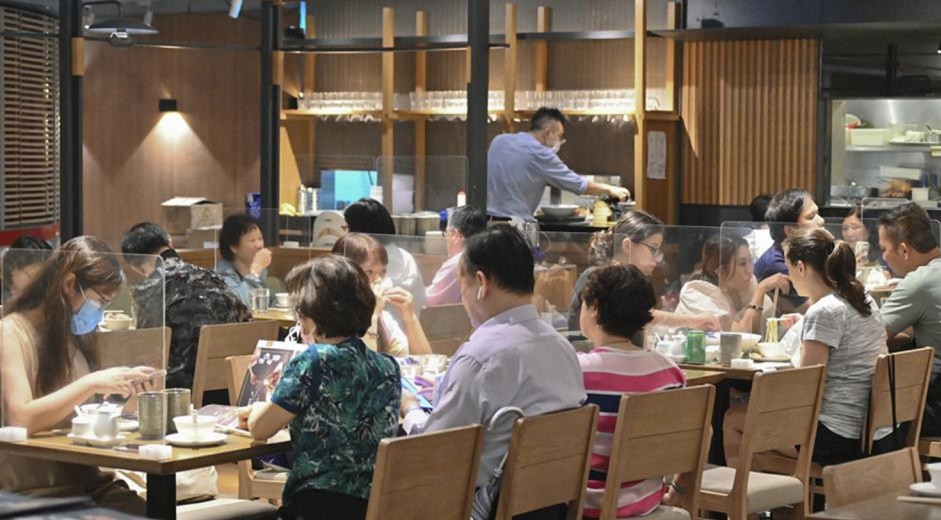 Catering industry pleased with business rebound in Xmas
The catering industry welcomed at least a 10 percent boost in turnover during the Winter Solstice and Christmas due to lifted Covid curbs, said a veteran.
"With the boosted consumer sentiment, restaurant bookings bounced back considerably in the past few days," said Raymond Chui Man-wai, chairman of the Institute of Dining Professionals.

Chui said the overall income during Winter Solstice and Christmas has increased 10 to 20 percent, recovering by 80 to 90 percent compared to the last two years.

He hopes the government can also abolish the measure that forces a 1.5-metre distance between tables.

Besides, the tourism industry also holds hopes of promising business recovery.

"The number of tourists has seen a rebound in a V-shape," said Yuen Chun-ning, Executive Director of a local major travel agency WWPKG, "with about 20,000 outbound travellers and 10,000 inbound travellers recorded by Christmas Eve."

"The darkest days are behind us. We are looking forward to a fully recovered border-crossing journey with mainland China," he said.