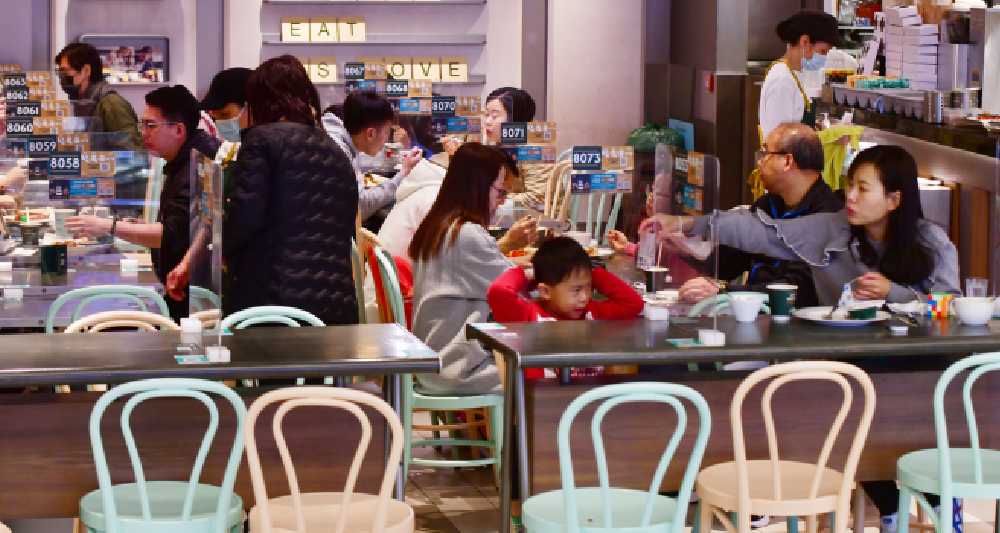 Catering industry hopes second batch of consumption vouchers distributed by Father's Day or July 1
The catering industry has urged the government to distribute the second batch of consumption vouchers before Father's Day, or the celebration of HKSAR establishment, to save restaurants from the fifth wave of the Covid pandemic, an industry veteran said.
Simon Wong Ka-wo, president of the Hong Kong Federation of Restaurants and Related Trades, said the catering industry was one of the hardest hit by the pandemic.

About 3,500 eateries in Hong Kong had suspended their operations after the fifth wave of the outbreak. Although most of them reopened as the pandemic faded away, some 20 percent, that is, about 600 restaurants, could not maintain operations and subsequently closed down.

The government announced early this year that it would distribute a total of HK$10,000 in consumption vouchers in two phases to ease the plight of businesses and citizens.

However, after the first batch was distributed on April 7, the pandemic was still serious and restrictions on restaurants had not yet been relaxed.

Wong said the catering industry only enjoyed about 15 percent (nearly HK$5 billion) of the total HK$33.2 billion in vouchers, which has decreased by more than half compared to last year, describing the situation as "quite disappointing".

He also said restaurants were eagerly awaiting the second batch of the vouchers, hoping that this time they could share 25 percent (about HK$8.3 billion) of the business income.

The industry was concerned about the second phase, worrying that some restaurants might be unable to wait and forced to shut down before the distribution.

Wong continued that the unemployment rate in the catering industry reached 12.9 percent in April, but with the relaxation of the measures, the unemployment rate was believed to decrease in May.

He hoped that the government could respond to the needs of the industry and the public, and distribute the second batch of consumption vouchers by July 1, the day of the celebration of the establishment of the HKSAR, or even before Father's Day on June 19.

In addition, he expected that the unemployment rate in the catering industry would drop to 5.5 percent later this year.