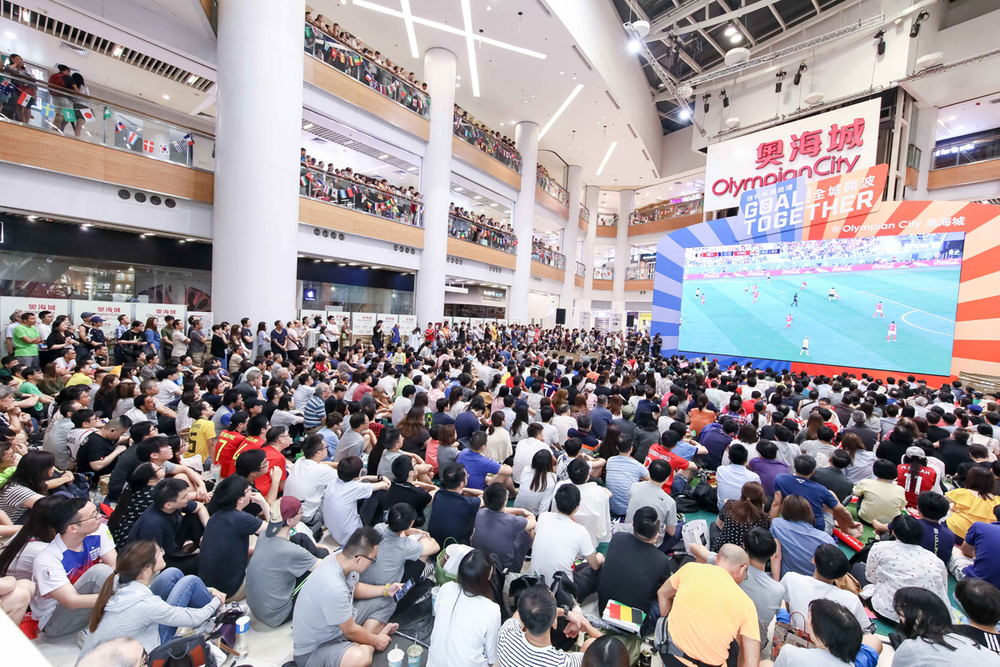 Catch all the World Cup action live on big screen in Sino shopping malls!
The FIFA World Cup Qatar 2022™, a much-anticipated quadrennial international football championship, will kick off on November 20 in Qatar. Sino Group's shopping mall will "Goal Together" with all Hong Kong citizens as always, closely following the fierce battles of the 32 teams competing for World Cup victories!
To make sure nobody misses the exhilarating action galore, Sino Group shopping malls have invested HK$8.8 million to add several large TVs for their patrons' enjoyment. It has also organised a series of exciting activities for football fans and citizens of all ages and genders to participate in, bringing the whole city to a feverish level in celebration of the most popular world game.

The three major shopping malls under Sino - Olympian City, Tuen Mun Town Plaza and Citywalk - will cooperate with NOW TV to live broadcast 64 exciting matches for free throughout the tournament, allowing fans to witness every memorable goal scoring moment! If that is not enough, the malls will also be offering special shopping rewards from November to December, adding to the festive atmosphere.

Patrons will be able to keep abreast of real-time scores as well as match results across the board. Olympian City has laid more than 3,000 sq. ft. of artificial grass in the underground atrium, and specially installed a 430-inch mega TV to live broadcast the matches for free, allowing football fans to watch the exciting matches as if they were personally on the scene.

This year, Sino has made special English voice-over provisions for non-Cantonese speakers to watch the live matches and cheer for their favorite teams with fans who share the same ideals, making it a truly borderless entertainment extravaganza.

At Tuen Mun Town Plaza, they have installed the largest 540-inch 4K TV among all Hong Kong shopping malls, with full-screen ultra-high-definition quality, so that fans can capture every single move of their favorite football stars. At the same time, the Plaza has amassed 40 beauty brands in a special "Beauty Me" area, and will provide, at some designated matches, football-related manicures, painting, massage services, skin care products, and more, to encourage female football fans to join in the fun.

Children will have a ball during this momentous international event, as Citywalk will not only broadcast the matches, but has also arranged for coaches from the LaLiga Football Schools to demonstrate football skills on designated weekends. S+ REWARDS members can register for free with S Points.

The shopping malls under Sino Group have launched a series of discounts and rewards for S+ REWARDS members. From today onwards, members who spend a designated amount at "Sportswear & Equipment" merchants in Olympian City can redeem a "Lucky Grab Bag" with S Points during the event period. Gifts include cushions, coffee, energy bars, skin care products, and more.

During the live broadcast at Olympian City, S+ REWARDS members may also win the sought-after PlayStation®5 main hardware with the latest football game 'EA SPORT™ FIFA 23' redemption codes, S Coupons, 5G mobile phones and other must-have gifts.