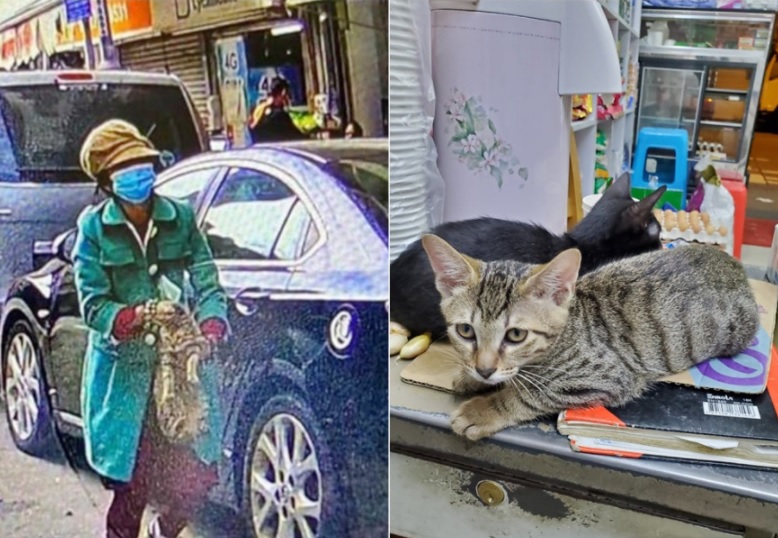 Cat-stealing woman convicted of theft and perverting course of justice
A 49-year-old woman was on Thursday convicted of theft and perverting the course of justice after she stole a cat in Sham Shui Po in January and later persuaded the cat owner to drop the case against her.
Jobless Li Yuet-ha stole a cat on January 16 belonging to Khanam Meher Nizer on Yu Chau Street in Sham Shui Po by pulling it forcefully from underneath a car. She then tried to persuade Nizer to drop the prosecution case against her two days later.

Li appeared before magistrate Veronica Heung Shuk-han at West Kowloon Magistrates' Courts on Thursday. Following the conviction, Li will be remanded in custody until she is sentenced on December 16.

Heung said there was no logic and sense in the statement made by Li, and slammed her for not telling the truth.

Li in her defense said she thought Nizer's cat was the one that belonged to her, and which went missing a few years ago. She continued that Nizer's cat was smiling and talking to her, which made her bring the cat home.

Li submitted a photo of her lost cat to Heung. But Heung pointed out that the tails and the colors of the two cats were different and it was impossible that Li could not tell the difference.

The magistrate also slammed the woman for misleading the police.

Under police caution, Li once said "I did take the cat away but it is now gone. I will compensate the owner." She only told the police about the cat's location the next day.

The magistrate found Li guilty of perverting the course of public justice, after watching security camera footage that showed Li approaching the cat owner twice and persuading the cat owner to drop the prosecution case against her.

Heung stressed that although the Department of Justice has the final say in initiating prosecution, it is less likely to succeed in bringing Li to justice if the cat owner decided to drop the case.

The defense in mitigation said Li arrived in Hong Kong in 2000 and is now receiving HK$2,400 comprehensive social security assistance per month. The lawyer hoped Heung would hand down a lenient sentence as this was the first time Li has committed a crime and the stolen cat has been returned to the owner safe and sound.