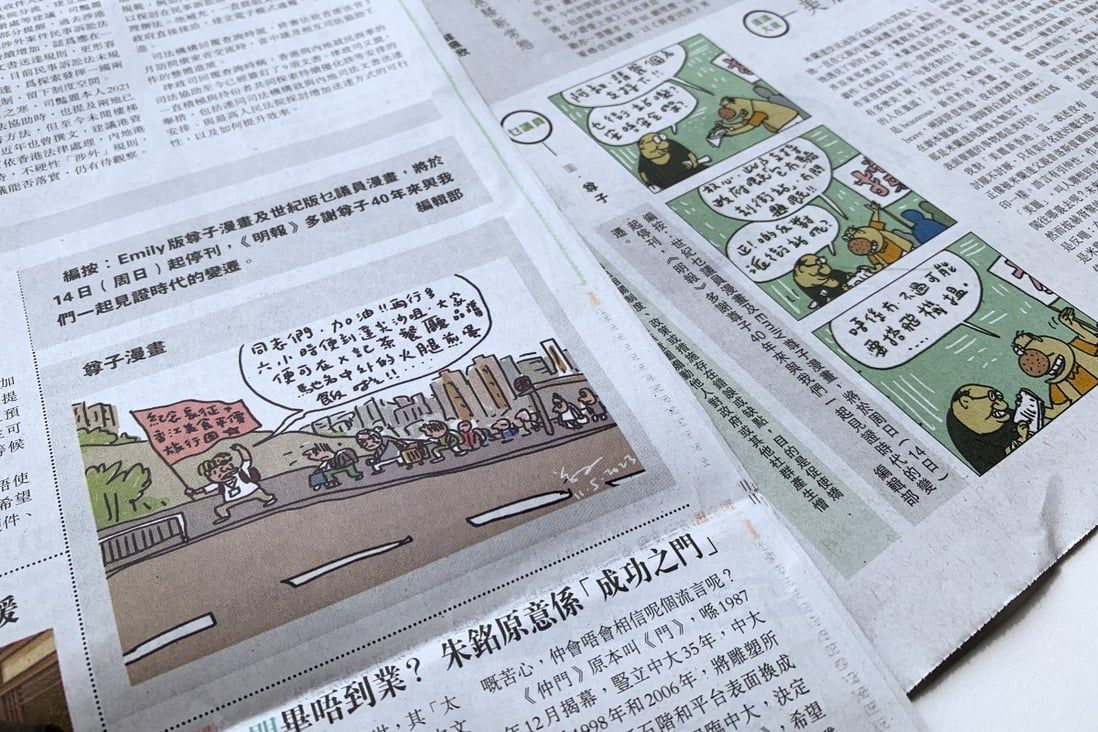 Cartoons by Hong Kong's Zunzi to be dropped from city newspaper on Sunday
Ming Pao expresses gratitude to cartoonist for contributions over past 40 years, but offers no explanation behind decision to pull two series from May 14.
Two controversial cartoon series by Hong Kong artist Zunzi will no longer run in a major local newspaper from Sunday, ending the illustrator's 40 years of contributions to the publication amid accusations of bias by city officials.

Local Chinese-language newspaper Ming Pao on Thursday announced it was stopping both series by the cartoonist, whose real name is Wong Kei-kwan, but offered no explanation for the decision.

Known for creating political cartoons that attract readers by blending humour with criticism of current issues, Wong has contributed two daily columns to the publication, comprising a series of single illustrations and a three-panel comic strip.