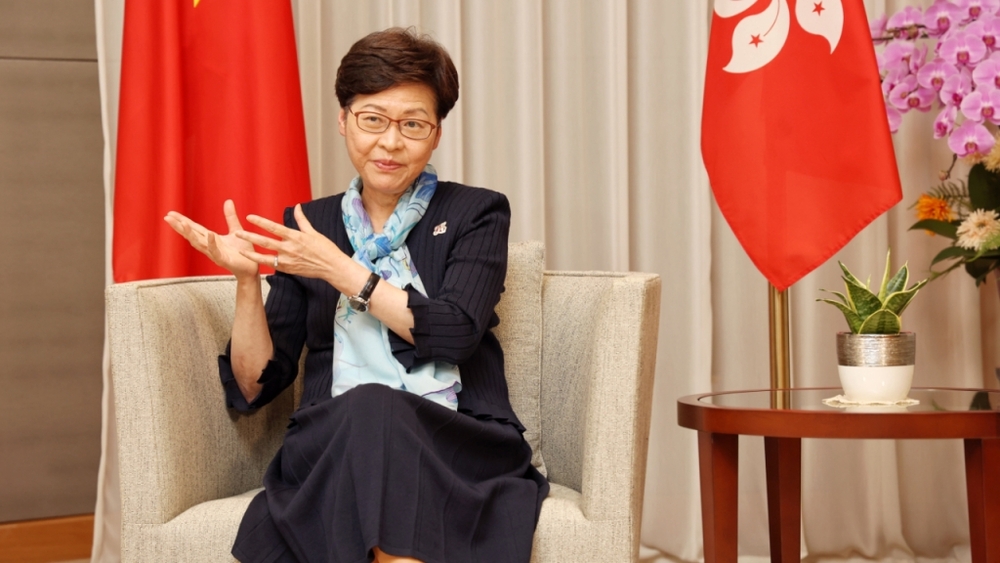 Carrie Lam wishes new governing team to forge HK development and prosperity
Chief Executive Carrie Lam congratulate the principal officials of the sixth-term HKSAR government appointed by the Beijing government. She believes the new officials will strive to resolve those economic and livelihood issues of common concern with perseverance and dedication.
"I am sure that, under the leadership of the Chief Executive, they will steadfastly implement the One Country, Two Systems principle, focus on development as the top priority," Lam said in a statement.

Lam said she is pleased to learn that John Lee Ka-chiu, the incoming CE, has smoothly formed his cabinet and wishes the new governing team will act in concert to enable Hong Kong to forge ahead towards development and prosperity.

"I would also like to take this opportunity to, once again, express my heartfelt gratitude to all the incumbent principal officials for their diligence and dedication over the past five years in tackling difficulties and challenges together with me, and in bringing Hong Kong back on the right track of One Country, Two Systems," she added.

Separately, the President of the Legislative Council Andrew Leung congratulates the appointment of principal officials of the sixth-term government. He looks forward to continuous and positive interaction between the government and the LegCo.

Leung also congratulates the four LegCo members joining the new governing team. He believes that they will continue to serve the people of Hong Kong diligently from a different position.