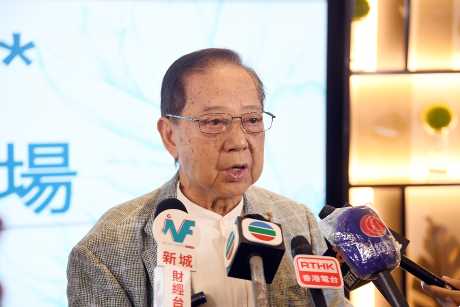 Carrie Lam to meet with developers on Tuesday after Policy Address
Chief Executive Carrie Lam Cheng Yuet-ngor will meet with representatives of property developers tomorrow to discuss her policy address.
The address last Wednesday focused on solving Hong Kong's housing and land issues, including the development of the Northern Metropolis which will house 2.5 million people in the northern New Territories.

Stewart Leung Chi-Kin, chairman of the Executive Committee of the Real Estate Developers Association of Hong Kong, said that a similar meeting is arranged after every policy address.

"The Chief Executive wants to understand the views of the industry," Leung said.

Leung said what was mentioned in the address will help increase housing supply in the long run. For short-term supply, it depends on how much land the government will sell.

He hoped that the government can relax the plot ratio to solve the short-term shortage.

Lu Xinning, deputy director of the central government's Liaison Office in Hong Kong, told reporters on Monday that the office visited residents to gauge their views on housing issues.

Director Luo Huining, as well as other officers, visited almost 980 families who live in sub-divided units, public housings, transitional housings and Home Ownership Scheme flats.

They collected more than 6,300 comments and summarized them into three categories: livelihood issues such as housing, health care, elderly care, education and employment; youth and industry development issues; and exchanges between Hong Kong and the mainland, including the impact of the pandemic and the integration of the two regions.

"The liaison office will handle issues within our scope immediately, in accordance with the laws. We will make a list of problems to be referred to the SAR government for matters that are within its scope," Luo said.