Hong Kong leader says it would be strange for political parties or groups not to take part in electoral process, adding system still open to differences of opinion.
Hong Kong's leader said it would be strange for opposition parties not to run in elections, adding the city's political system remained inclusive even after Beijing's drastic overhaul.

Chief Executive Carrie Lam Cheng Yuet-ngor questioned the point of a political party's existence if it did not fully participate in the electoral process, a day after pro-Beijing veteran Lo Man-tuen warned the Democratic Party, the city's largest opposition political group, not to boycott coming polls.

Lo, a vice-chairman of the All-China Federation of Returned Overseas Chinese, said the party should continue to take part as usual, or at least allow members to run for elections.

"The Democratic Party's way out is to eliminate its anti-Communist beliefs, and to take part in elections as usual … If it bans members from participating in polls, there's only a dead end for it," he wrote in the Ming Pao newspaper.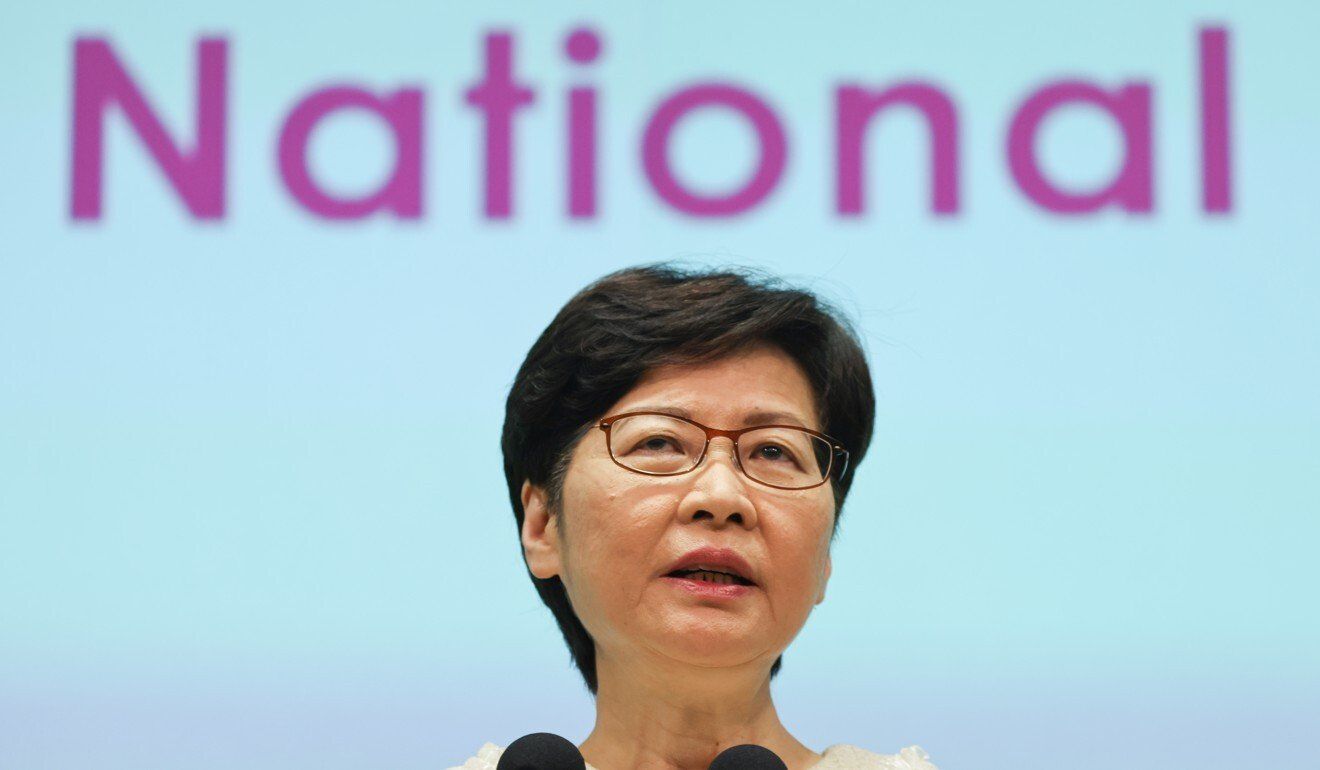 Chief Executive Carrie Lam.

Asked on Tuesday if she agreed with Lo, Lam said her understanding was that a political party existed "to comment on or take part in politics".

She added: "If a political party exists and has a lot of members, but it neither comments nor takes part in politics, one would wonder what's the value of its existence.

"Apart from [having members] writing articles to criticise the government, a political party also aspires to be part of the political system to change the status quo. So it would be a bit strange if a political group decides not to be part of Hong Kong's elections from now on."

Since Beijing imposed a sweeping national security law on Hong Kong last year, dozens of opposition activists, including the Democratic Party's ex - lawmakers Wu Chi-wai, Lam Cheuk-ting and Andrew Wan Siu-kin, have been charged and detained for taking part in an unofficial primary, which officials said was part of the bloc's plan to bring down the government.

Earlier this year, Beijing also imposed a series of drastic changes on Hong Kong's electoral system. Under the changes, anyone hoping to win a seat in the Legislative Council needs to be nominated by the powerful Election Committee, which is dominated by the pro-establishment camp.

But Lam said the system remained tolerant of people with different political views.

"Beijing officials said we are only requiring candidates to meet the requirement for patriots … which means that they must uphold the Basic Law and bear allegiance to the city," she said.

Democratic Party chairman Lo Kin-hei said the group would hold a general meeting next month to decide whether to take part in the Legco elections in December.

"Members will make a decision after assessing the political situation, [as well as the party's] future development, risks and capability to mobilise support," he said.

Lo Kin-hei said the party used to have about 80 district councillors, but many of them had resigned after government sources warned in July that councillors would be required to take an oath of allegiance, and return a large amount in allowances and salary public funds if they failed to do so.

"We only have 27 district councillors left … and this has seriously undermined the party's ability to mobilise supporters," he said.

Lo said while some people might find it strange for a party to not take part in politics, many Hongkongers could also find it strange that a leader had refused to step down after causing deep political divisions in society.

Former opposition lawmaker Alan Leong Kah-kit, chairman of the Civic Party, said in a forum on Saturday that his group would not run in future elections, but would continue to play a role in society.

He said Lam should be asking why political groups would not take part in elections, and should do "something to address their worries, anxieties and reluctance".

He added: "There is generally a prevalence of indifference among potential candidates and the public. I bet the chief executive knows why, but shies away from facing the reality and admitting it."