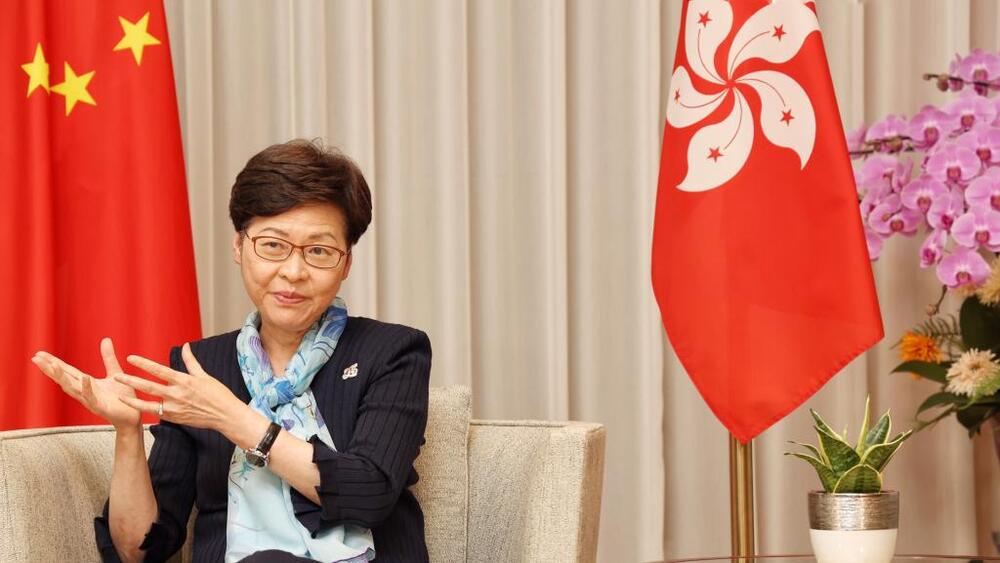 Carrie Lam misses out on CPPCC job
Former chief executive Carrie Lam Cheng Yuet-ngor will miss out on a place in China's top political advisory body, according to an exclusive report by Sing Tao, The Standard's sister publication.
Sources from Beijing said Lam's name has been omitted from the Chinese People's Political Consultative Conference's list of new members, a list that was seen during a three-day meeting in Beijing from Sunday to discuss the new members.

Lam, who retired as Hong Kong chief executive last July, was previously speculated to become a CPPCC vice-chairwoman. But first she will need to become a CPPCC member.

Two of the city's former chief executives - Tung Chee-hwa and Leung Chun-ying - were appointed to state-leader roles as CPPCC vice-chairmen after their tenures.

Last June, Lam was asked in a radio program if she would take Beijing's invitation to become a CPPCC vice-chair. She refused to respond to the hypothetical question but added: "I don't have ambitions."

Separately, former World Health Organization director-general and ex-director of health in Hong Kong Margaret Chan Fung Fu-chun is on the list of CPPCC members, along with tycoon Victor Li Tzar-kuoi and Chairperson of the board of West Kowloon Henry Tang Ying-yen.

They will likely remain as members of the Standing Committee of the National Committee of CPPCC, sources said.