Hong Kong can build a vaccination barrier against a potential fifth wave without having to impose restrictions on those who have not taken the jabs, Lam says.
Hong Kong's leader has insisted plans to ban unvaccinated residents from certain venues should a fifth wave of the coronavirus emerge are designed to return life to normal for residents, rather than punish people for not getting the jabs.

Chief Executive Carrie Lam Cheng Yuet-ngor defended her government's controversial strategy on Tuesday as health officials confirmed a police officer was infected with the coronavirus, ending the city's 38-day streak of zero untraceable local cases.

The officer, 35, is attached to a patrol subunit of the force's Wan Chai division. Authorities are still investigating the source of his infection.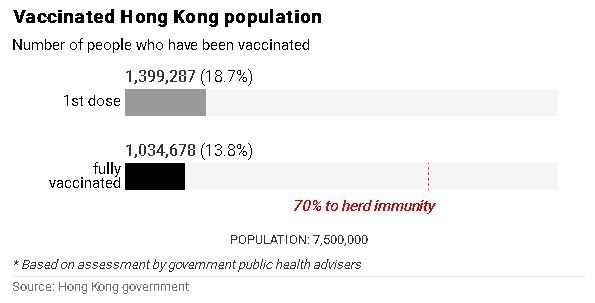 Championing her government's tough approach to guarding against a potential fresh surge of infections, Lam said that a timetable for imposing a package of restrictions on unvaccinated residents had not been set.

She added such a move – which could bar people without the jabs from going to restaurants and even schools – might not be necessary if a high vaccination rate was achieved by the end of August, saying that could serve as a sufficient barrier against a fifth wave.

"We might be able to set up a barrier against the pandemic by that time to combat any possible fifth wave … then we might not have to enforce any of these restrictions," Lam told a press conference before her weekly Executive Council meeting.

"I saw headlines in a newspaper describing us as punishing citizens, but we are not … We are trying to avoid including those who have been vaccinated in the restrictions."

Giving an example of how the bans might operate if introduced, Lam said vaccinated schoolteachers, staff and students would be allowed to continue face-to-face lessons on campus, while those who had not taken any jabs could have to stay home for online classes.

She added anyone who proved to be medically unfit for the vaccines would be exempted from the restrictions, but they might be subject to more frequent testing for the coronavirus.

Top officials on Monday revealed they were considering imposing a package of restrictions covering only unvaccinated residents in the event of another rush of coronavirus infections.

Those plans – intended to boost the city's sluggish inoculation campaign – include banning those without jabs from "high-risk" premises such as restaurants, schools, cinemas, performance halls and sports venues.
New variant names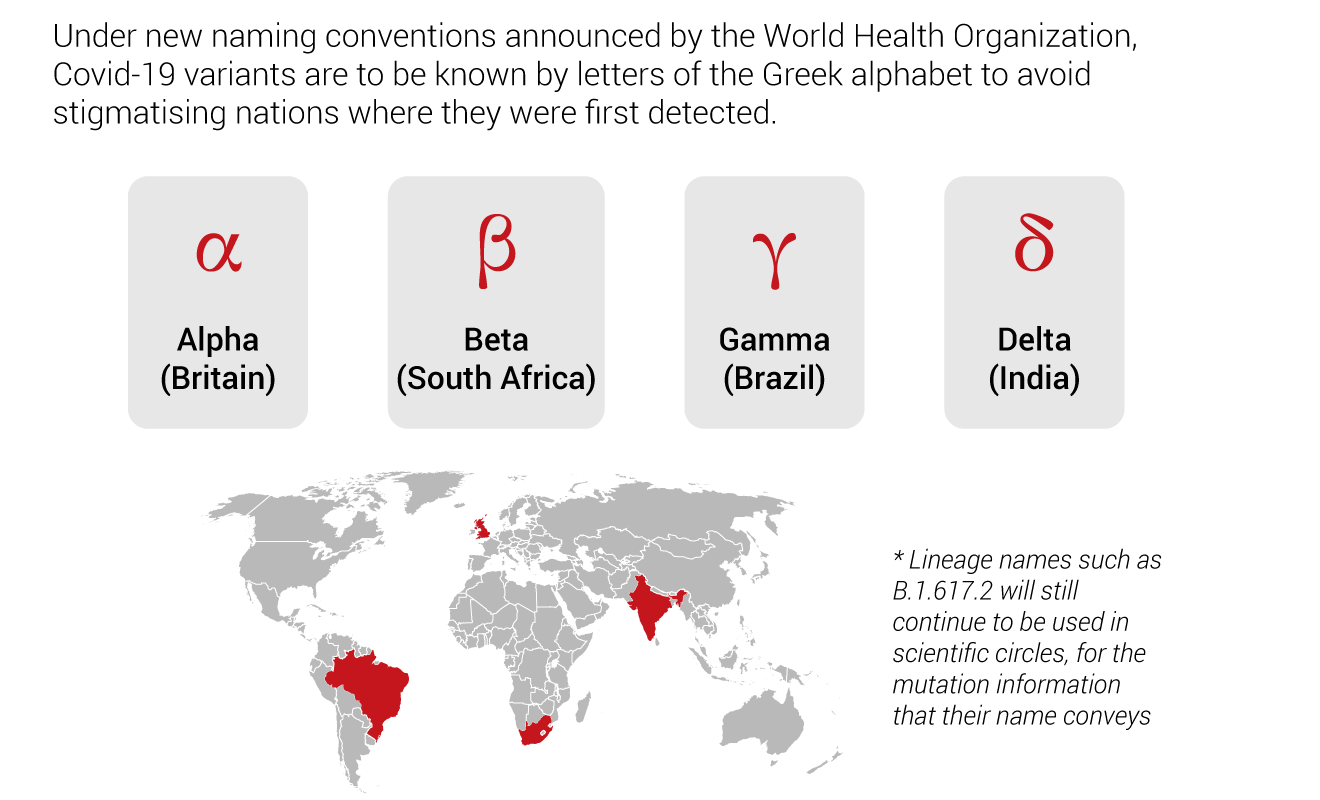 For the scheduled easing of social-distancing rules on June 10, the government is looking at raising the number of customers allowed to eat together at a restaurant from eight to 12 – on the condition that all staff and two-thirds of patrons have been fully vaccinated.

Public sector workers are being offered up to two more days of paid leave if they have been vaccinated by the end of August. Vaccinated frontline workers could also be exempted from biweekly testing.

Lam said she was thankful that many public and private organisations were following the government in extending that perk to vaccinated employees, while also expressing gratitude for the various incentives being offered to Hongkongers.

"The whole campaign to fight against the pandemic aims to protect Hong Kong people, but at this stage, we also have to rely on the public dispelling doubts about vaccines," she said.

"I hope when autumn arrives, students can enjoy face-to-face classes in campuses for the new school term, we no longer have to impose many social-distancing measures, and our city can return to normal."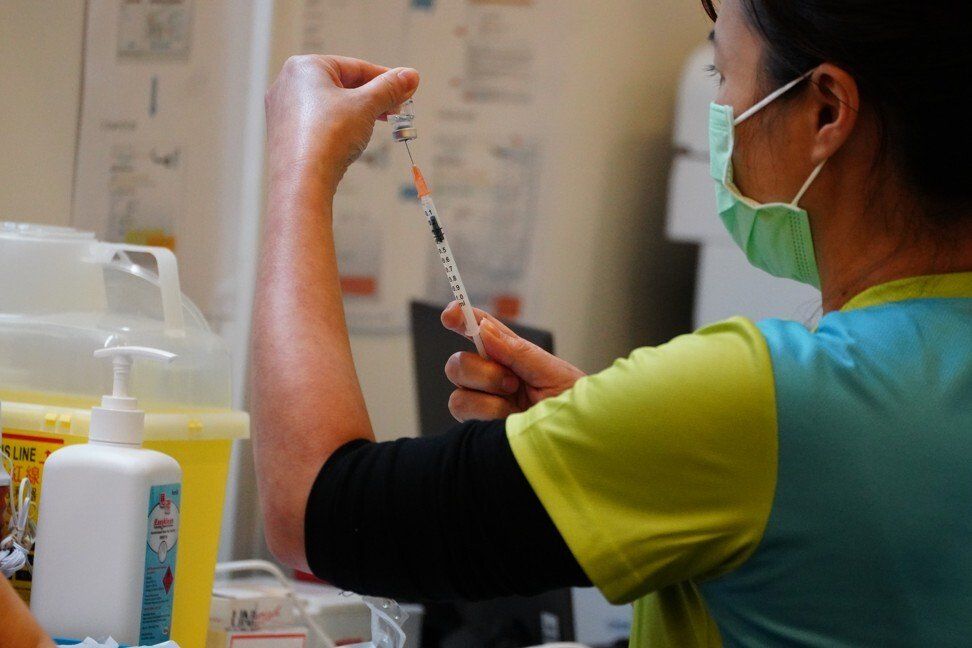 Hong Kong's vaccination programme is not as popular with residents as hoped.

Meanwhile, ministers were out in force defending the Covid-19 strategy, which some members of the public have characterised as punishing those who have not been vaccinated.

Secretary for the Civil Service Patrick Nip Tak-kuen said vaccine bookings were exceeding the number of doses being administered daily – a first for the city and a development he described as an "enthusiastic" uptick in the inoculation drive.

He said a record-high 37,000 online bookings were made on Monday, while about 36,000 doses had been administered. Of those vaccinated that day, 20,000 people were receiving their first shot.

"We hope that this momentum will continue," Nip told a radio station.

He also called on the public to book their first dose by late August to allow enough time for a second shot, as the city's community vaccination centres would close by the end of September.

Secretary for Food and Health Sophia Chan Siu-chee said the measures were not aimed at polarising the community based on whether residents had been vaccinated.

She told another radio programme that getting people vaccinated against the coronavirus was the best way to minimise the spread of infections, adding the "vaccine bubble" plan was necessary for preventing all-out closures of premises when faced with a fresh surge of infections.

To facilitate vaccine bubbles, Alfred Sit Wing-hang, the innovation and technology minister, said vaccination records would be accessible from Tuesday via the government's "Leave Home Safe" risk-exposure app.

The update would streamline checks when customers visited restaurants and bars operating under various vaccine bubbles and provide an alternative to the government's "eHealth" and "iAM Smart" apps.

As of Monday, 18.4 per cent of the city's 7.5 million population had received a first dose of a Covid-19 vaccine, while 13.6 per cent had been given the second dose.