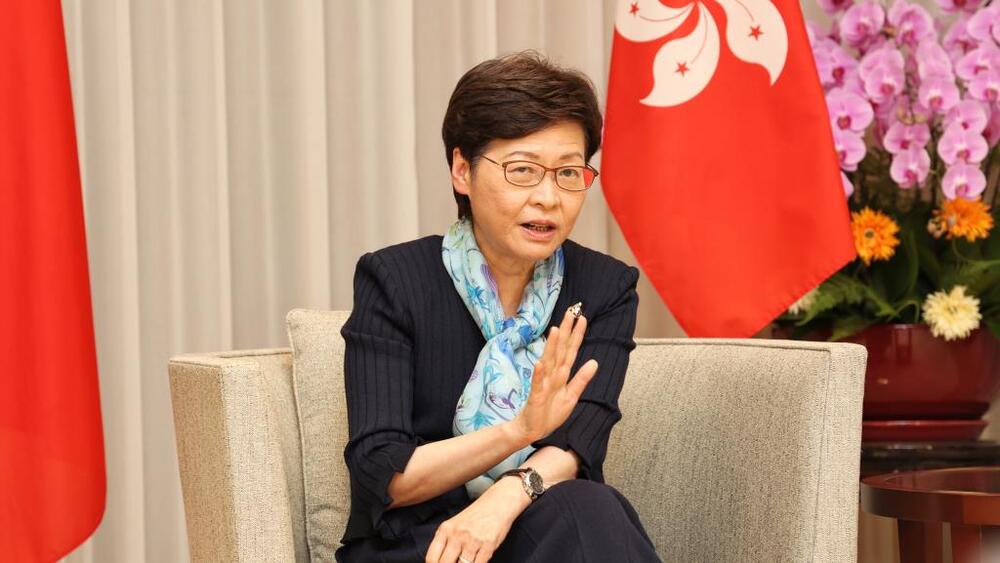 Carrie Lam among 13 appointed as Justices of the Peace
Former Chief Executive Carrie Lam and many top officials in her administration were on Friday appointed Justices of the Peace by the new government.
Former ministers Sophia Chan Siu-chee, Frank Chan Fan, Patrick Nip Tak-kuen, Alfred Sit wing-hang, Wong Kam-sing and Edward Yau Tang-wah were on the list, together with the ex-heads of the Audit Commission, the ICAC, and the Customs and Excise Department – John Chu Nai-cheung, Simon Peh Yun-lu and Hermes Tang Yi-hoi.

Several senior members of the current government were also handed the honor, including the Deputy Chief Secretary for Administration Warner Cheuk Wing-hing, Secretary for Commerce and Economic Development Algernon Yau Ying-wah and Secretary for Innovation and Technology Sun Dong.

The appointments are effective from Friday, with the exception of Tang, who will become a JP on October 8.