But 'freedom of expression' not absolute, city leader says, noting Beijing-imposed legislation had provisions that affected nearly every government department.
Hong Kong's leader has conceded that new guidelines authorising the banning of films believed to breach the Beijing-imposed national security law have sparked concerns within the sector, while insisting that "freedom of expression is not without exceptions".

Chief Executive Carrie Lam Cheng Yuet-ngor on Tuesday said the city's commerce secretary would meet industry figures and the lawmaker representing them to "allay their concerns".

"There are several very relevant provisions or articles in the [security law] that require almost every department, individual and organisation to not do things that would undermine national security and harm the nation's interests, including subverting the central and Hong Kong governments. We have to review all our systems," Lam said.

The new guidelines would provide clear rules for civil servants under the film censorship authority, according to Lam, but she also for the first time acknowledged the outcry that was triggered.

"I admit it has caused some anxiety among film industry practitioners ...We need time for communication and clarification of the 'red line', " Lam said, adding that Secretary for Commerce and Economic Development Edward Yau Tang-wah would reassure the sector on that front.

"But one has to accept that rights and freedoms – including freedom of expression are not without restrictions."

Lam's comments follow the gazetting last Friday of new guidelines for censors under the Film Censorship Ordinance, under which public screenings of films would not be allowed if found to be "endorsing, supporting, promoting, glorifying or inciting" acts of subversion, secession, terrorism or collusion with foreign forces.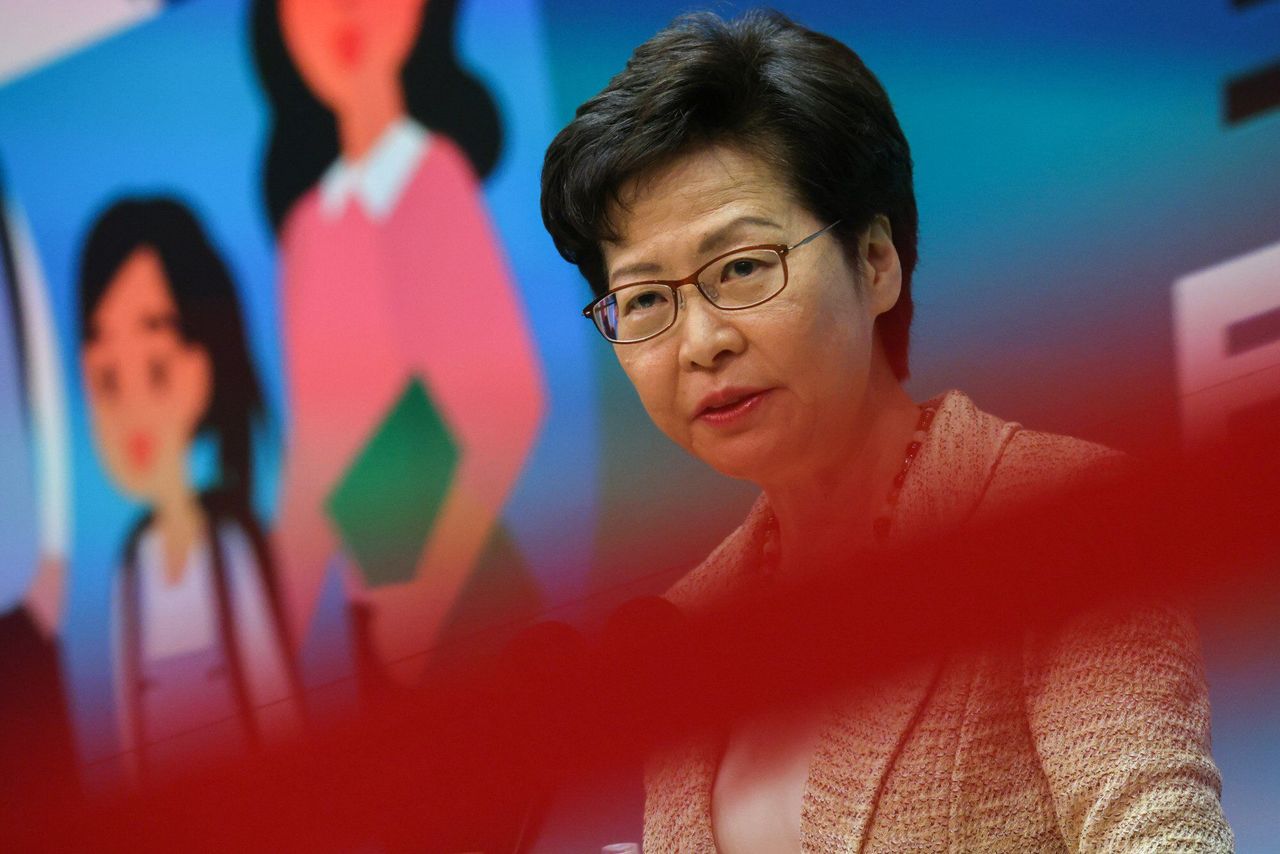 Hong Kong leader Carrie Lam on Tuesday acknowledged film industry concerns over new national security law requirements while noting that freedom of expression was not absolute.

Industry practitioners, while welcoming the government's gesture, questioned whether the proposed dialogue would be sufficient to resolve their concerns, as they called on authorities to also clarify whether the new rules would be retroactive.

Tenky Tin Kai-man, chairman of the Federation of Hong Kong Filmmakers, said players were worried about the guidelines being too general, causing fictional storylines to easily fall foul of the law.

"The guidelines are quite broad with general terms, but those who implement the rules may use a tightened threshold, which worries us," he told the Post. "We are not sure what the red line is, and hope the film censorship authority can give us some examples."

Tin said he would spend a few days collecting stakeholder concerns before meeting officials.

Crucindo Hung Cho-sing, chairman of the Hong Kong Motion Picture Industry Association, said he hoped the new guidelines would only affect a small group of people, as promised by Lam, but voiced uncertainty about the bottom line.

"Some people have already asked me whether movies with plots that demonise police would be allowed. I think if the movies are just intended to draw commercial attention, then it should be fine, but I hope the government can explain this clearly," he said, referring to blockbusters such as Infernal Affairs, released in 2003, which depicted corruption in the force.

Under the Film Censorship Authority's current framework, a panel of 40 members appointed by the chief executive and advised by a group of 300 laypeople reviews submissions and assigns films a viewing classification based on depictions of sex, violence, crime or insults to race or religion, among other concerns.

The updated guidelines, issued by the Commerce and Economic Development Bureau, add national security concerns to the list of content deemed objectionable.

Depictions of violent acts that might amount to an offence under the security law or cause serious disruption to public order, such as rioting, arson or criminal damage, should not be permitted in a film if showing them could encourage or incite copycats.

Separately, city leader Lam on Tuesday also brushed aside suggestions that the latest remarks made by Luo Huining, director of Beijing's liaison office, had piled pressure on her to take action against organisers of the annual Tiananmen vigil in Hong Kong over their call for an "end to one-party dictatorship".

Luo on Saturday said those who were trying to bring an end to one-party rule and at the same time destroy the "one country, two systems" governing model were "enemies of the city". His remarks were seen as a reference to the Hong Kong Alliance in Support of Patriotic Democratic Movements of China, which had been accused by the pro-establishment bloc of violating the national security law in recent months.

"I completely do not feel that director Luo is putting pressure on the government through his speech … I completely agree with what he said, which includes that it is necessary for everyone to defend the Communist Party as the ruling party in China," Lam said.

"The government must act in accordance with the law regarding actions we can take against an organisation."