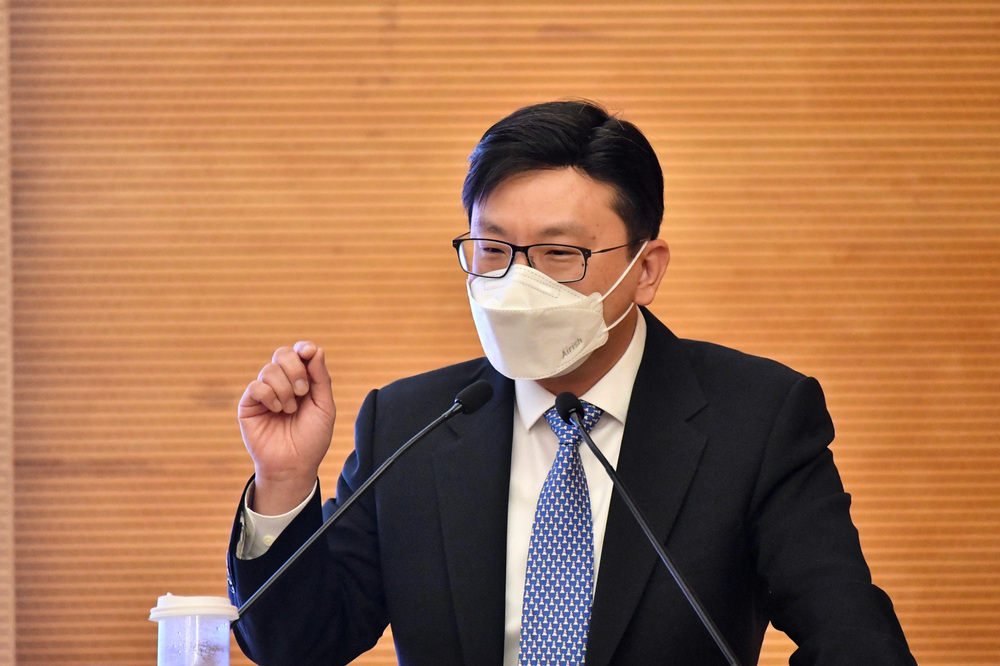 Care homes can hire non-locals next year
All care homes for the elderly and the disabled will be allowed to hire non-local staff from next year, says the Secretary for Labour and Welfare, Chris Sun Yuk-han.
But the labor sector gave a thumbs-down to the proposal as they said it will affect the local employment market.

Chief Executive John Lee Ka-chiu said in the policy address last month that homes will be allowed to hire non-local care workers starting next year. Sun said yesterday that will apply to all elderly and disabled care homes.

"The shortage of care workers does not exist only in private homes. Care homes of all kinds are all facing a severe shortage of employees so this new scheme will apply to all homes, including subsidized homes, contract homes and private homes," Sun said.

At the moment, only private homes are allowed to hire non-locals. But the homes can hire only one foreign worker after hiring two local carers.

The government is also planning to adjust the ratio of local workers to non-locals, Sun said.

"We have been working on training programs for a long time but the shortage of carers is still not solved yet," he said.

As the introduction of foreign workers will bring competition, Sun said Hongkongers could consider working as "health workers" instead of care workers.

However, Legislative Council member Michael Luk Chung-hung, of the Hong Kong Federation of Trade Unions, said the government's plan is unnecessary and unreasonable as there is no difficulty in recruiting locals.

"The proposal is totally unreasonable," he said. "Some carers are worrying that non-local workers will take their jobs and their salaries may be reduced. This is unfair for frontline carers at subsidized care homes."

Another FTU Legco member, Kingsley Wong Kwok, said 1,750 Hongkongers received training in elderly care recently, but fewer than 20 percent eventually entered the industry due to the long working hours and low salaries.

The government should first enhance treatment for local carers by raising monthly salaries to HK$20,000 and reducing working hours to eight a day before introducing non-local workers, he said.

For the labor sector, Dennis Leung Tsz-wing said the unemployment rate in Hong Kong remains at 3 to 4 percent and many Hongkongers are still looking for jobs.

He also said the average salary in the catering and retail sectors is above HK$14,000 while the salary of care home workers is only about HK$10,000 to HK$12,000.