Lai Kin-kwok from Hong Kong Subdivided Flats Concerning Platform says current rent control law has not addressed concerns of low-income tenants.
Hong Kong should cap the starting rent for subdivided flats, a concern group and a lawmaker have said, after official data showed tenants were paying more even after the adoption of a new law restricting increases.

They made their call on Tuesday after the Housing Bureau published data on last year's rents for more than 10,200 subdivided flats, 16 months after the city imposed rent control laws on the boxlike homes notorious for substandard conditions, poor hygiene and safety risks.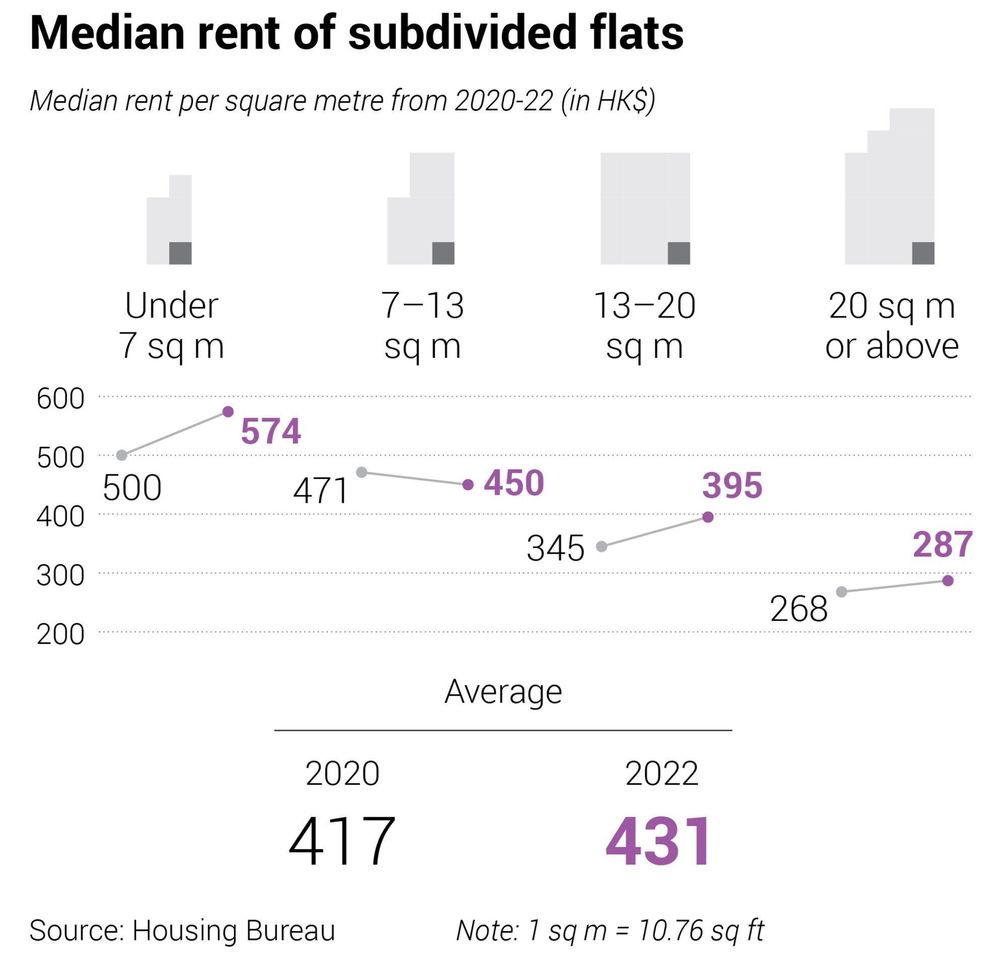 The rent was declared by the landlords. About 450 homes measuring seven square metres (75 sq ft) or less had a median monthly rent of HK$574 per square metre, 14.8 per cent higher than the HK$500 found in the 2020 survey and which involved more than 100,090 subdivided flats identified by the government.

Lai Kin-kwok, a member of the Hong Kong Subdivided Flats Concerning Platform, a community organisation, said the current rent control law was not addressing the imminent concerns of low-income tenants, as increases were capped at 10 per cent for every two-year lease period.

"It cannot help control the rent as it has not regulated the starting rent," Lai said. "It can hardly help to reduce the financial burden of tenants."

Since January 2022, the Landlord and Tenant (Consolidation) (Amendment) Ordinance has restricted rent increases on tenancy renewals and owners are not allowed to overcharge occupants on electricity and water costs.

According to the latest government data, the median monthly rent for 3,757 subdivided flats between 13 to 20 square metres increased from HK$345 per square metre in 2020 to HK$395 in 2022, while the amount for 633 homes measuring 20 square metres or more rose from HK$268 to HK$287 per square metre.

Only flats between seven to 13 square metres recorded a HK$21 drop to HK$450 per square metre.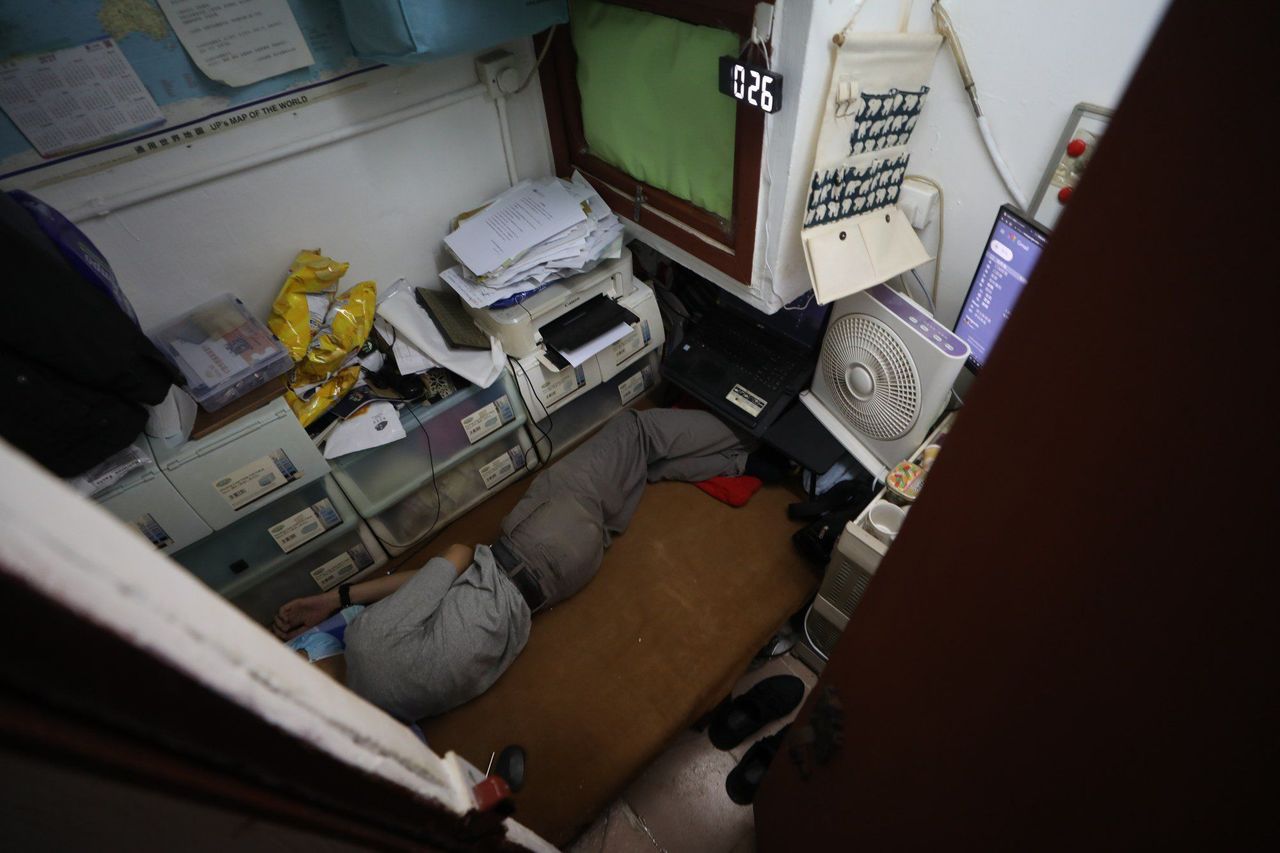 A subdivided flat in Sham Shui Po.

The bureau stressed many factors affected the rent of a flat, such as size, lighting, ventilation, noise, floor level, facilities and the age of the building.

Lawmaker Vincent Cheng Wing-shun, of the Democratic Alliance for the Betterment and Progress of Hong Kong, also supported capping the starting rent for subdivided flats, adding the government should step up enforcement actions.

Under the ordinance, subdivided flat owners are required to submit rental information to the government when beginning a new lease. Cheng said the current 10,000 declarations from tenants in the latest data did not reflect the actual situation.

"I believe there are a lot more unregistered landlords out there," he said. "The government has to show that the law is not a paper tiger."

Given that 100,000 subdivided flats were identified in 2020, Cheng estimated that at least 50,000 should have had their leases renewed and reported to the government last year.

As of last month, the government received 1,524 cases of landlords suspected of having contravened the ordinance. Three people were convicted.

Cheng added some tenants were afraid of being chased out of their homes for filing complaints against their landlords.

He suggested the government accommodate them in transitional flats – prefabricated cubicles built and operated by NGOs on sites rented from developers or the government to house people in need.

Authorities earlier said they would assess whether a cap on starting rent was necessary once they had more information.

They added that another 30,000 temporary flats under the "light public housing" scheme would be built within five years for those waiting for permanent public rental homes, including people living in subdivided units.