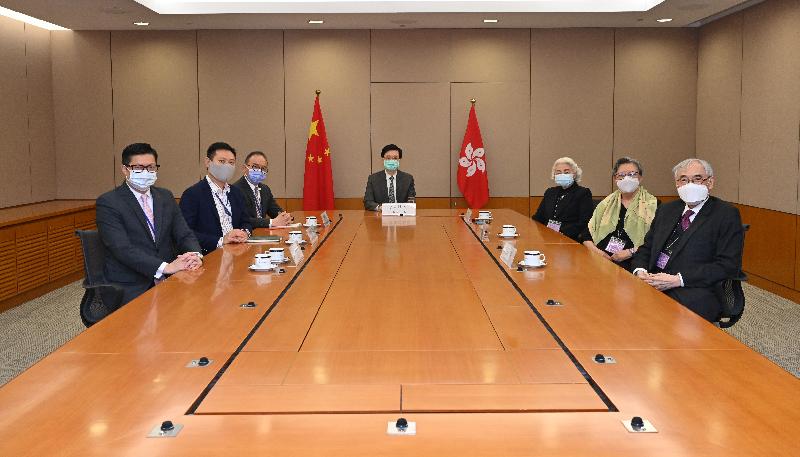 Candidate Eligibility Review Committee convenes its first meeting
The Candidate Eligibility Review Committee on Wednesday convened its first meeting, which was attended by all of its members.
The committee is chaired by Chief Secretary for Administration John Lee Ka-chiu.

Official members of the committee include Secretary for Constitutional and Mainland Affairs Erick Tsang Kwok-wai, Secretary for Home Affairs Caspar Tsui Ying-wai, Secretary for Security Chris Tang Ping-keung.

The non-official members comprise Elsie Leung Oi-sie, Rita Fan Hsu Lai-tai and Lawrence Lau Juen-yee, the former president of the Chinese University of Hong Kong.

The committee is responsible for reviewing and confirming the eligibility of candidates for Election Committee membership, the office of Chief Executive and membership of the Legislative Council.

The committee may consult the National Security Committee in its decision-making process.

The National Security Committee will then make findings as to whether a candidate complies with the legal requirements and conditions of "upholding the Basic Law and swearing allegiance to the HKSAR".

National Security Committee will also issue an opinion to the review committee in respect of those who fail to meet such legal requirements and conditions.