China has more vineyards now and they are producing better wines, says Altaya Group's Paulo Pong
A growing number of boutique vineyards in mainland China are poised for take-off, and a leading Hong Kong trader has said he believes the city can help introduce their offerings to the world.

Paulo Pong Kin-yee, founder and managing director of the Altaya Group, told the Post there was an emerging wave of winemakers in Ningxia, Xinjiang and Yunnan provinces, all equipped with knowledge learned from overseas wineries.

For example, there are about 200 vineyards in Ningxia, which is at the same latitude as France's established Bordeaux wine region.

"We have done some blind tastings of Chinese red wine, and some people couldn't even tell it was from China and thought it was New World wine," he said, referring to wine-producing countries outside Europe.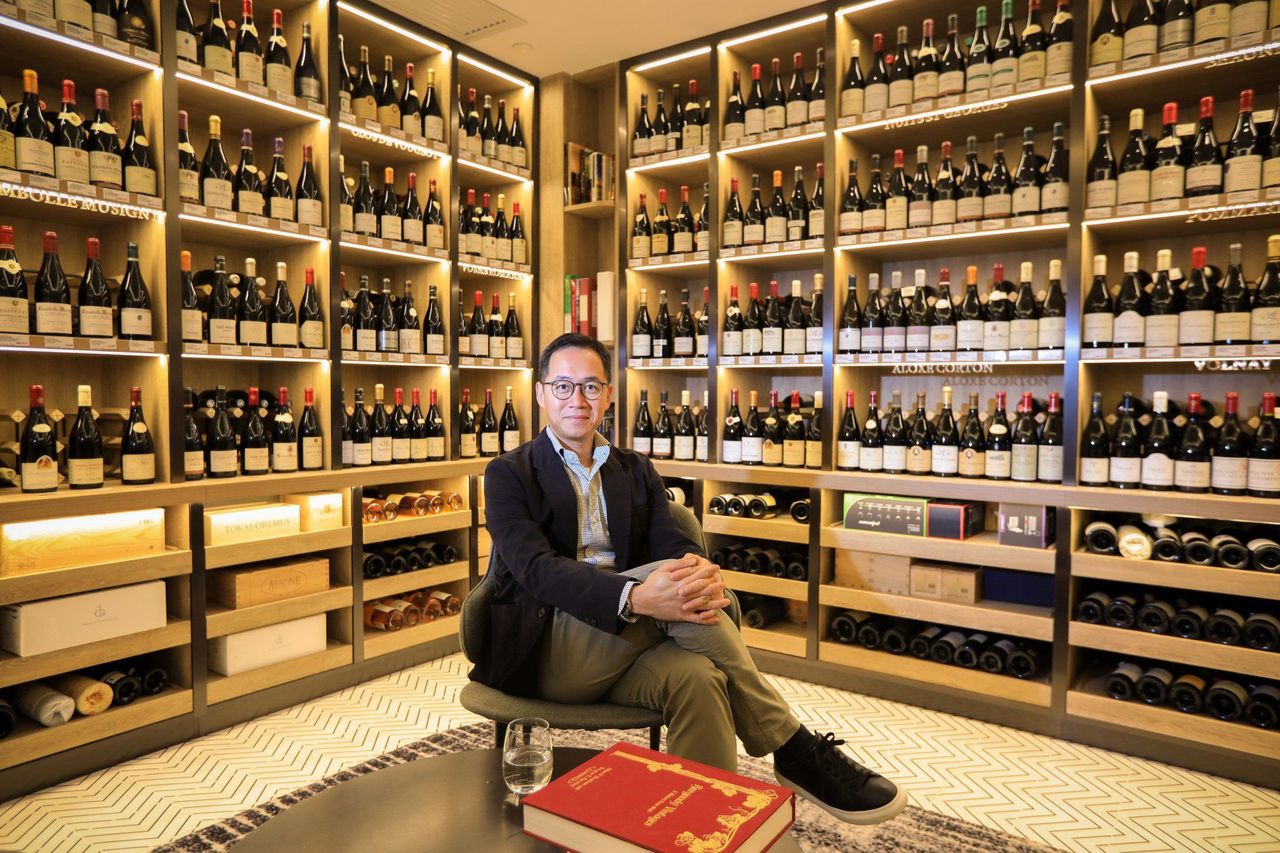 Winemakers in Ningxia, Xinjiang and Yunnan provinces could soon pass through Hong Kong and out into the wider world.

At the same time, mainland vineyards whose investors include brands such as LVMH and Chateau Lafite Rothschild have begun rolling out wine for local consumption and export in recent years.

Pong said a bottle of 2014 cabernet sauvignon red wine produced by LVMH's Ao Yun vineyard in Yunnan sold for HK$2,480 (US$318) in Hong Kong.

"Hong Kong is a world-recognised, trendsetting wine hub and its appetite is becoming more diverse," Pong said.

While the city had long been a re-exporter of foreign wines to mainland China, he said it could now take Chinese wines to the world.

"Hong Kong can serve as a platform for marketing and branding a new generation of Chinese wine on the global stage," he said.

China is the city's biggest re-export market for wine, but exports were hit hard by the Covid-19 pandemic's arrival last year.

Hong Kong's overall wine exports fell 40 per cent last year to HK$899 million from 2019 while imports went down by 14.7 per cent to HK$7.51 million. It exported 54 per cent less wine to the mainland alone last year, compared with 2019.

China produced 413 million litres of wine last year, 8.4 per cent less than in 2019.

Pong's Altaya Group distributes more than 200 family-owned brands of wine, mainly from France in Hong Kong and mainland China. They cost about HK$300 a bottle or more.

The 45-year-old chose to set up his own wine company 20 years ago instead of joining his family's business – Shiu Wing Steel, the city's only rolling steel mill – or his father-in-law Henry Cheng Kar-shun's property flagship, New World Development.

He has observed that mainland China was not only consuming more wine, but drinkers there had become more sophisticated and had come a long way from the days when people mixed red wine with soft drinks.

More Chinese brands of wine had also joined established ones such as Great Wall, Dynasty and Changyu.

He said Hongkongers were also more open to variety. French Burgundy used to account for 90 per cent of the wines his company dealt with, but now it made up only half its portfolio. The rest are from the Rhone region in Southern France, Italy, California, New Zealand, Australia, Chile and Argentina.

American wine critic James Suckling said it was possible that Hong Kong could be a platform for Chinese red wine to go global as it had decades of experience and connections in wine auctions, imports and exports.

"But China and Hong Kong will need to normalise or synchronise tax arrangements for exporting the commodity and Chinese authorities will have to simplify the documentation of exports," he said.

The liquor is tax-free in Hong Kong whereas China levies between 43 and 51 per cent tax on imported wines.