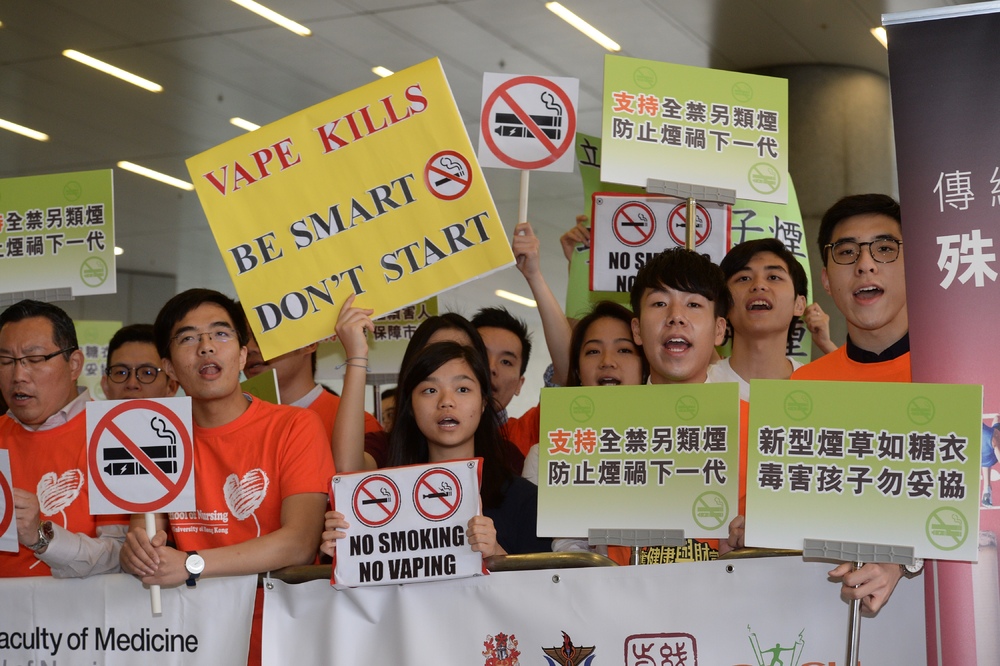 Campaigners propose raising tobacco tax to 100 percent
The Hong Kong Council on Smoking and Health (COSH) has proposed that Hong Kong's next governmental administration should have a comprehensive anti-smoking strategy that strives to reduce the overall smoking rate in Hong Kong.
The council proposed the overall smoking rate in Hong Kong should be reduced from the current 10.2 percent to 5 percent in the year 2030.

It also suggested the government to raise the tobacco tax to 100 percent and impose smoking bans in a 10-meter area outside schools, nursing homes and other social welfare facilities.

From April 30, Hong Kong will completely ban the import, manufacturing, sale, and promotion of alternative smoking products such as electronic cigarettes.

COSH chairman Henry Tong Sau-chai said that public education campaigns have been effective. He believes that the vast majority of citizens and retailers will follow the law, and he expects the ordinance to be implemented smoothly.

The Department of Health's Tobacco and Alcohol Control Office as well as the Customs and Excise Department will crack down on smuggling cases to decrease the use of alternative smoking products to zero in the next two to three years.